How Ugmonk grew from a side hobby into a profitable business
Posted by Tyler Vawser on
What if you could share your unique gifts with the world?
What if you could create gorgeous, life-changing products for your obsessive customers...who buy from you at the drop of a hat?
What if you could make money doing what you love — on your own terms, without having to answer to any bosses or clients who ask, "Can you create a version with a little more red and just a tiny bit less blue?"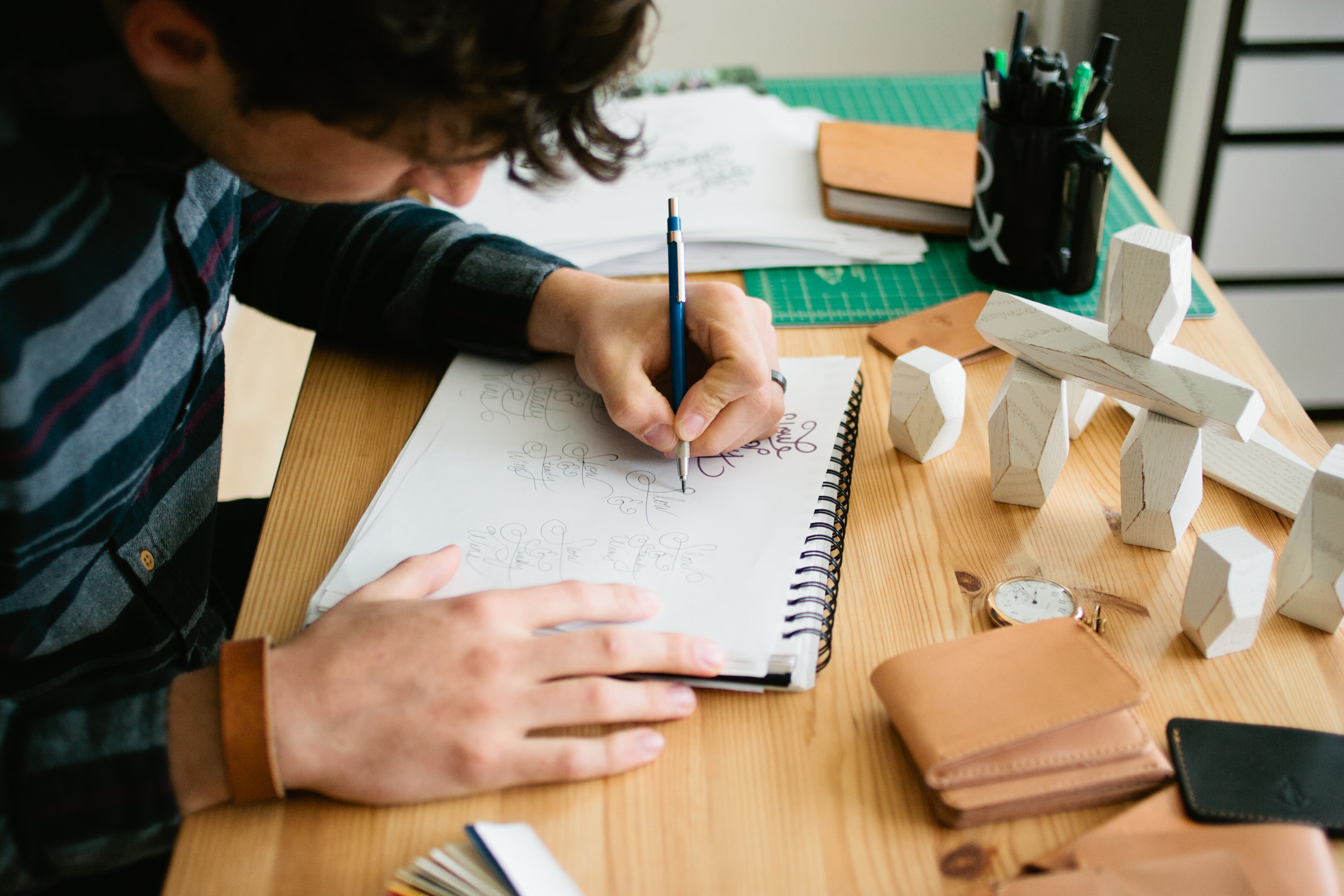 Jeff, the founder of the highly-respected apparel brand Ugmonk, designing on his own terms.
Maybe some of you have already started down this path.
For example, you might have a side business creating art and selling it on Etsy. Or, you might have a small tent at at your local artisan fair selling hand-crafted organic candles.
Or, maybe some of you are still dreaming about getting your passion off the ground. You know you have creative gifts to share with the world, you just haven't had the time to get it going yet.
Either way, whether you've already started a small business or you're still in the idea stage, the goal is usually the same: eventually evolve and grow your side hobby into a full-time business.
But, while we dream about the day we can write our own check, it's easy to get stuck. You might be asking questions like...
What are the actual, no-B.S. ways to get a business started?
Where do I find customers?
How do I grow a business idea into a brand people love, represent, and obsess over?
The good news is, today we're going to introduce you to someone who grew his side hobby into an exploding business. A business where he gets to share his passions with the world, on his own terms, and exactly the way he wants to do it.
Meet Jeff Sheldon, the founder of the acclaimed, gorgeous, and evolving brand Ugmonk.
The beginnings
Design is something that's always been in me. As a child, I'd sit there and draw for hours with my pencils and crayons."
Growing up, Jeff couldn't stop scribbling and designing on pieces of scrap paper.
Everywhere he went, he brought pieces of paper so he could draw for hours. Shapes, words, people. It didn't matter. Jeff was obsessed with creating beautiful designs, and refining until it was perfect.
Creating and refining beautiful designs stuck with Jeff as he got older too. When Jeff graduated college in 2008, he moved to northern Vermont to start a design job at a small marketing agency.
But when Jeff jumped to the professional world in 2008, he was unimpressed with the designs he saw. He wondered why the art and so-called "creative work" he noticed was so bland.
"I wanted to know why it was so tough to find fresh, high-quality, unique items in a modern aesthetic. I felt like the design culture at the time was really lacking in this area," Jeff told us.
Coming home from his job every day, he put his design skills to work on the side. He'd sit down with a pencil and paper, brainstorming ideas until the early hours of the morning.
Every night, Jeff spent hours drawing, refining, and evolving his ideas.
After a few months, he launched a group of his favorite designs on a small batch of t-shirts under a new brand he called "Ugmonk." The designs were based on his love for typography and minimal design shapes.

Early Ugmonk t-shirt designs
In August of 2008, three months after graduating and spending hours every night perfecting his designs, Jeff put four different t-shirt designs, on 200 t-shirts in total, up for sale.
After sharing on social media and sending to a few friends, Jeff's designs were posted on a few smaller design blogs. And he sold out of his first batch of orders.
Staying patient
Through the first two years, I continued building Ugmonk by working late nights and weekends. I wanted to be extra-careful with my growth."
Sold out of his first batch, Jeff could have reacted by quitting his full-time job and throwing everything into the Ugmonk brand.
But he didn't.
Knee-jerk reactions and rushing around without stopping to think was counter to what Jeff believed.
He wanted to grow Ugmonk slowly. Methodically. With a careful eye. He wanted to let it evolve naturally, and he wanted to make sure everything was perfect — even if it meant intentionally slowing down the opportunity to grow.
"Ugmonk was born of a desire to create products and designs that I personally liked. It's not designing for the trends, not trying to please the masses," Jeff says.
So every night, Jeff kept working in his studio. Away from the chaos and pressure, he created.
And revised.
And revised again.
In 2009, a year after Ugmonk started, Jeff hit the jackpot. He launched an insanely popular t-shirt called And Then I Woke Up. It continues to be one of Ugmonk's best sellers today.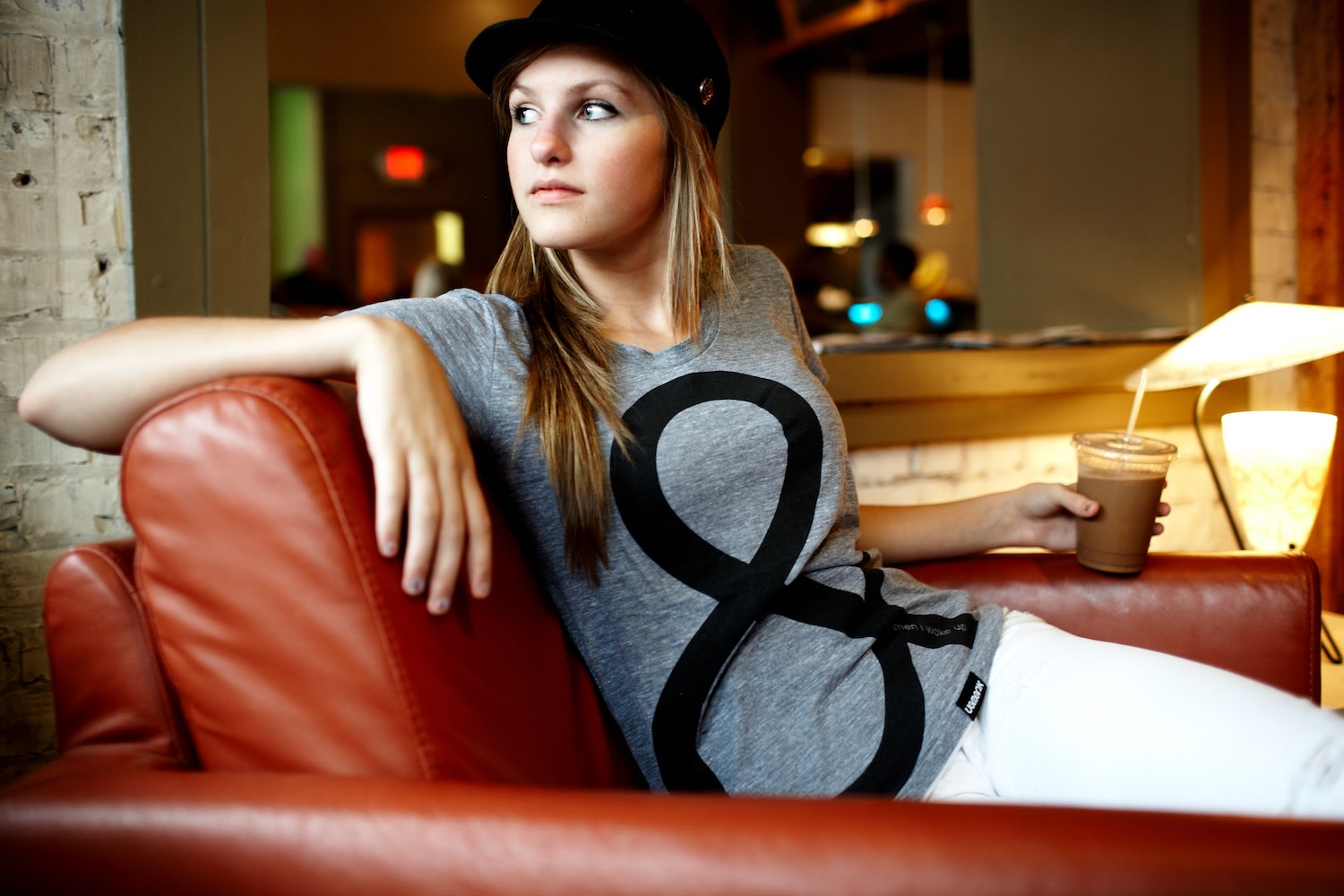 Jeff's And Then I Woke Up t-shirt design. Beautiful and sold like crazy.
"When I launched the And Then I Woke Up shirt, I knew Ugmonk was here to stay. It got picked up on all design blogs and got a lot of positive feedback which fueled me to keep going," remembers Jeff.
The success of And Then I Woke Up is another chance Jeff could have taken to quit his job. But he didn't. He still didn't want to feel rushed with his Ugmonk brand.
Jeff put in another year building out Ugmonk on the side. He worked more late nights and weekends to refine designs, organize logistics, and pack orders by hand.
And with each new design, word-of-mouth spread like crazy and the t-shirts would sell out.
Finally, almost two years after starting the brand (and with momentum continuing to build), Jeff decided it was time to make the full-time move. He left his job so he could take Ugmonk to the next level.
Going full-time
I wanted to focus all my energy on creating amazing designs at Ugmonk. I decided I had to fully focus there so I could do that."
With attention now fully on Ugmonk, Jeff could expand and grow his ideas for the brand.
But in order to keep Ugmonk growing and fund his new plans, Jeff had to make sure the business was generating revenue. In other words, Jeff had to find brand "staples" he could rely on for steady income.
This flies in the face of conventional wisdom in the apparel industry. Typically, apparel companies only sell products for a year. After the year is finished, they discontinue the old designs no matter how well they're selling.
Once again, Jeff decided to take the unconventional route.
Instead of discontinuing designs after a year, he decided to keep his most popular designs indefinitely (like And Then I Woke Up). Jeff wanted to give people who discovered his brand the chance to buy a design he poured his heart and soul into.
Jeff says, "These designs are as fresh and exciting to someone seeing it for the first time as they were to me six years ago."
This gave Jeff the chance grow his business from stable income on proven designs while he focused on creating new designs that were riskier bets.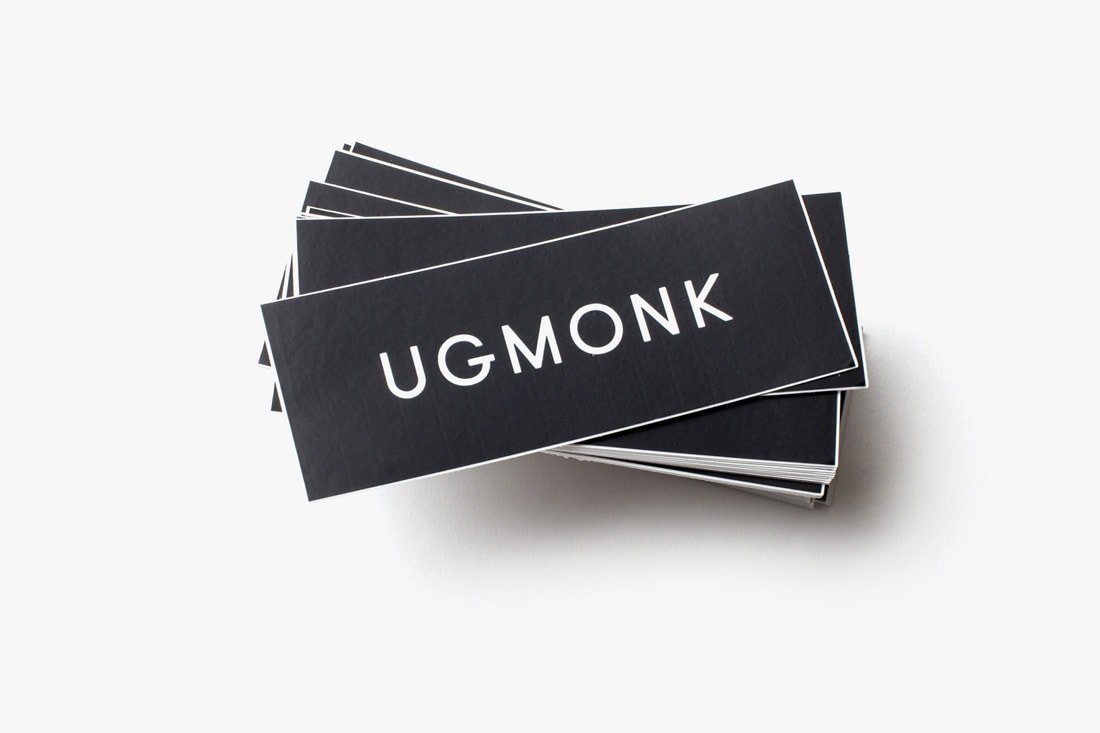 Custom rectangle stickers by Sticker Mule
One-off products and special collaborations
I don't mind asking for help. Outside of design, I never consider myself an expert who knows everything."
As Ugmonk gained more attention, the t-shirts sales were increasing. Jeff could have stopped and created t-shirts with the same designs for the rest of his life, resulting in a good living.
But it was never just about t-shirts. And it was definitely not just about the money.
Jeff knew he had to evolve the Ugmonk brand as his own interests evolved. "Ever since the beginning, Ugmonk has really been about my passion for design," Jeff says.
He started looking for the chance to create gorgeous one-off products — and collaborate with other experts.
"These projects apply my design sense to a new product and industry, and they [the collaborative partners] bring their own expertise."
A recent collaboration was inspired by Jeff's love of specialty coffee. Specifically, a small local family roaster in Lancaster, Pennsylvania called Square One Coffee.
The Ugmonk x Square One Coffee collaboration.
"Square One is one of my favorite coffee roasters. It felt like the perfect fit," Jeff said.
The result is a premium Ugmonk x Square One Coffee product, including a limited number of hand-crafted leather Chemex collars. Unlike the t-shirts which have been around for years, once the Ugmonk x Square One coffee products are sold out they'll be gone for good.
At the end of the day, there's no secret game plan for Jeff to get into the coffee industry. It's a way for him to have fun and combine his expertise with another expert in their respective field.
"I'm not interested in making coffee as a part of my business going forward. It was a fun collaboration that had incredible results. People loved the coffee and the design. For me, that's success," Jeff explains.
And sometimes, Jeff creates one-off products on his own. "Not every product that I design is available indefinitely, but I love exploring new product categories and experimenting with different types of products all based around the same minimalist design aesthetic."
For example, to celebrate the 8th birthday of the Ugmonk brand this year, Jeff created a special 8th anniversary set for his followers.
The anniversary collection includes...
Special 8th anniversary tee made from tri-blend fabric (making it the softest Ugmonk shirt ever)
Metal coaster laser cut from 3/16" raw steel and sealed with a matte lacquer
Custom-designed slide-out box Jeff created from scratch to hold the tee and metal coaster in ultra-premium packaging
Numbered letterpress card, each with a unique numbering from 1 to 200
Like the limited edition coffee products, once the 8th anniversary set is sold out it's not coming back. Jeff launched with two hundred 8th anniversary sets priced at $75 each...and within 24 hours he only had 50 left.
Combined, the limited edition coffee products and the 8th anniversary set have made five figures for the Ugmonk brand. Plus, more importantly, they've let Jeff express his artistic vision and grow Ugmonk in new and exciting ways.
Quality is never sacrificed
Quality is more important than quantity. I'm focused on refining designs and making something I'm proud of."
Jeff refuses to let "average" happen with Ugmonk.
Everything about the Ugmonk brand is premium, "It's worth paying a little extra for way nicer quality. I make sure everything, from the labels to the packaging, is the way I envisioned it and the quality people deserve and anticipate."
In a recent blog post, we were honored when Jeff mentioned he used Sticker Mule for his premium label packaging on his coffee. "Sticker Mule is really well priced, and the quality is premium," Jeff wrote.
We asked him to explain more: "I knew when I was creating labeling and packaging for anything, I had to use Sticker Mule. I didn't even give it a second thought."
Jeff's obsession over quality can be seen across the other Ugmonk products too.
Coffee products made with premium leather? Check.
Tees made with an ultra-soft hybrid of cotton, polyester, and rayon? Check.
Laser-engraved coasters crafted from special steel? Check.
When it comes to quality, Jeff doesn't make any sacrifices with the Ugmonk brand.
Never satisfied, Jeff made some recent critical changes to the brand in 2016 to make the quality even better.
Eight years after the Ugmonk brand originally launched, Jeff introduced the biggest change in Ugmonk history "over a year in the making." The end result was a total rebranding Jeff calls "Ugmonk 2.0."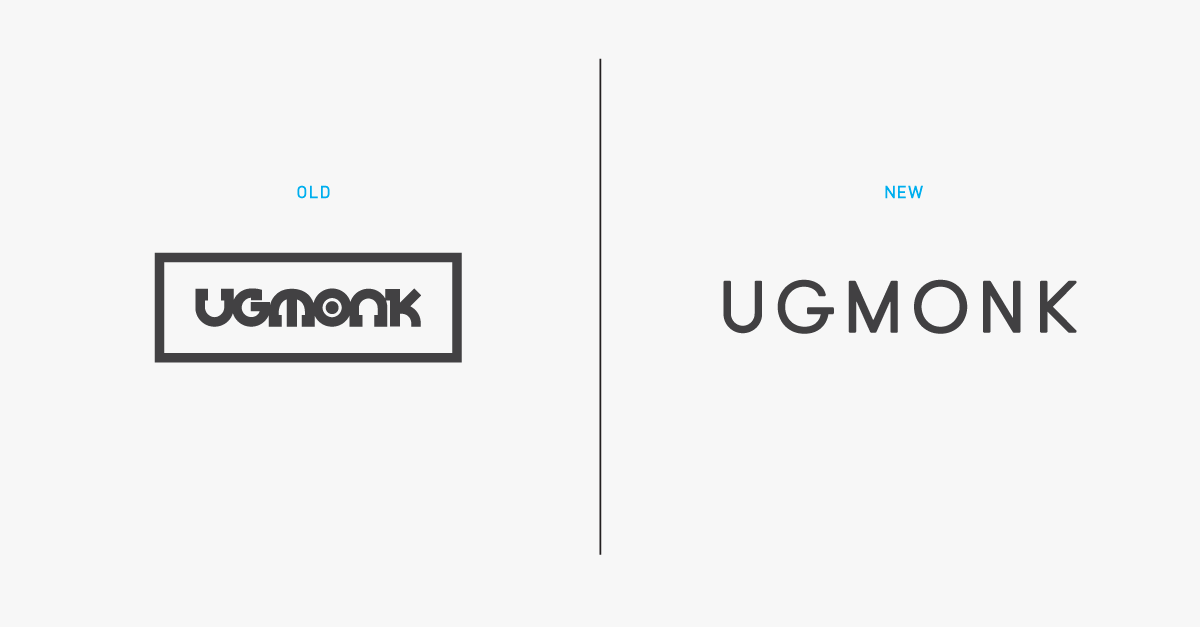 The new vs. old Ugmonk logo
At a glance, Ugmonk 2.0 might look like just a new logo and a prettier website. But there's a lot under the hood. The redesign goes much deeper than a simple logo change.
To carefully evolve into the next phase of Ugmonk, Jeff crafted a creative brief, tweaked hundreds of logo concepts, designed a secondary logo, and even produced new custom packaging.
There were no stones left unturned. Jeff re-imagined Ugmonk from the bottom up to make sure version 2.0 matched his vision and how the brand has evolved over the past eight years. In the process, he set up the brand for success years down the line.
So with upwards growth, a new design, and the freedom to create whatever he wants, what's next for Jeff and the refreshed Ugmonk brand?
"I don't know honestly," Jeff tells us bluntly. "I have a few ideas, and that's to keep things going down the same path because it's working at a scale and at a pace that allows me to do it. Of course, remaining small and on purpose is huge too. And I'm always thinking about new product categories."
As Jeff carefully plans the next steps for Ugmonk, transparency with his fans and followers is critical. To show a full view behind the curtain, Jeff shares his insights, step-by-step artistic process, and other behind-the-scenes details in the Ugmonk Journal.
Whatever Jeff decides is next for Ugmonk, it'll be beautiful, created with the best quality in mind — and uniquely Jeff.
Follow Jeff and the Ugmonk brand as it evolves.
Plus, while you're starting your own side hobby, you can use the same premium labels and stickers Jeff obsesses about and uses.
And to help you understand how to evolve your own side hobby into a full-time business, we partnered with Ugmonk to create two unique challenges to get your side hobby growing into a flourishing, full-time business.
Your Ugmonk & Sticker Mule Challenge
Collaboration challenge
"I love the power of collaborations and one-off projects. I think it can benefit both designers and artists wanting to start a side hobby, and those of us who are a little further down the road."
One-off and collaboration projects help get your foot in the door with new contacts who can help cross-promote your business, and they create a sense of urgency so your customers and fans will act quickly. And, my favorite part is collaborations and one-offs give me the chance to experiment and try something totally new."
How can you grow your side hobby with a one-off, limited edition product or service? Or, who can you reach out to about a potential collaboration?
Action Steps:
Brainstorm 3-5 potential businesses or people you can collaborate with
Reach out to the expert or business you want to collaborate with (if you need inspiration, check out this blog post called How to Get a Meeting With Anyone (and Email Scripts You Can Use Right Away).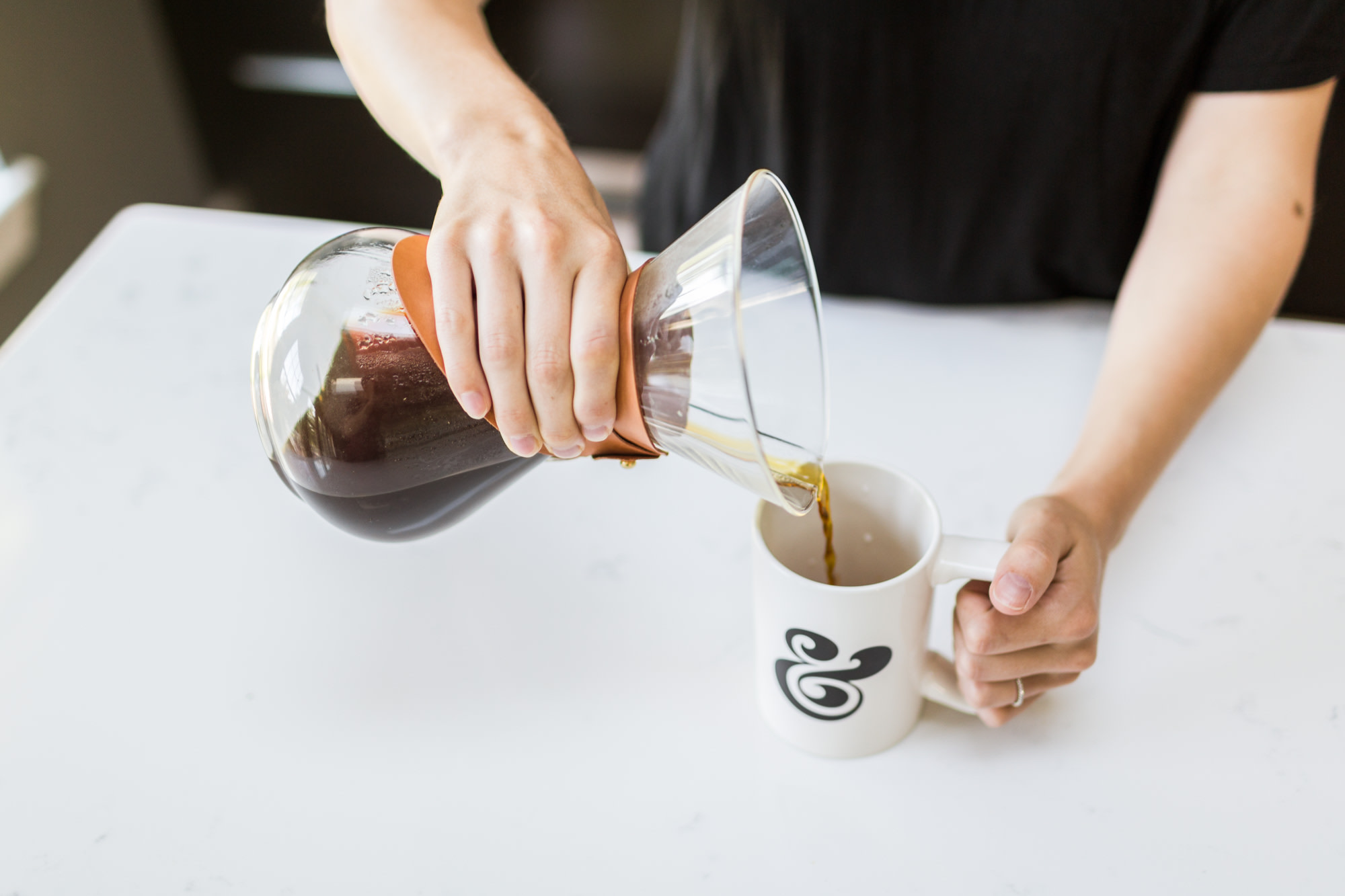 Premium experience challenge
At Sticker Mule we love to surprise and delight customers with experiences that delight and surprise. That's why we provide free artwork help, customized packaging, expedited shipping and we even include special thank you cards signed by our team members. Similarly, Ugmonk used ultra-soft tri-blend tees for the 8th anniversary set, instead of standard cotton like others would have.
These "little things" add up and they can separate you and your products or services from all the noise and competition in your industry.
Similar to Jeff using Sticker Mule's rectangle labels for his labeling to showcase the quality of his brand, how can you separate yourself from your competition or other businesses out there with a "small" increase in quality?
Action Steps:
Spend 15 minutes writing down the different cogs in your business from messaging, packaging, shipping, and unboxing.
Identify 2-3 areas you can improve the quality and give your customers a premium experience.
Price out what the 2-3 premium experiences will cost, and pick 1 premium experience based on the cost and the potential positive impact for your business or idea. (For example, a label or die cut sticker used to seal a box is a cost effective way to improve your customer's experience and spread your branding.
There are countless ways to create premium experiences and grow your brand using stickers and other custom printed products. Check out more ways Sticker Mule can help your business grow.