How to start an online business (from product to packaging)
Posted by Sticker Mule on
Is it difficult to start an online business? How do I start an online business with no money? What business can I do from home? All these questions may be swirling in your mind and you don't know where to start!
The good news is there are many people who have grown their money online… and you can be next! And who better to teach you the ropes than a successful online business like Sticker Mule, right? Are you ready to make some money online?
Step 1: Finding a profitable offering
First things first — how do you start an online business from home? While there are tons of opportunities online, we'll focus on the type of business where you can sell products and profit off them.
Here at Sticker Mule, we always encourage our customers to follow their passions and we have been delighted seeing our stickers and labels used by independent sellers.
What can I sell to make money from home?
The best advice we can give is to play to your strengths. Maybe you already have a hobby that can be profitable. Are you a good baker? Or do you make arts and crafts? If you start listing down your hobbies, you'll start to get ideas about what you can sell online.
If you don't have anything particular in mind, you can go online and see what questions people are asking and what problems they are trying to solve. Is there a market gap or something that's lacking from the current offerings?
Another way to go about this is to look at trends in e-commerce websites. Look at each website's best selling items. To find trends, you may also check out social media.
What products are in high demand?
If you already have an idea about what you want to sell, the next step is to validate your potential offering. Ask yourself: Is there a market for this product? Did you know that 42% of businesses fail because there is no market demand for their product or service? Yes, you read that right. This is why you really have to validate your offering:
Visit online forums and see if people are looking for your products.
Check out your potential competitors by visiting their websites and social media.
Conduct a survey among your potential target market.
Interview friends or other business owners about the viability of your product.
How much money do online stores make?
There is no average revenue or standard for online stores because there are many factors to consider, including the type of product being sold and operational costs. That said, you should always take into consideration how much profit you'll be making. Certain products have a bigger profit margin than others. When finalizing your products to be sold, lean towards items that are not only selling well but also have a big profit margin.
Step 2: Finding the perfect platform for selling
If you have finalized your offering, the next step is finding the most suitable website to sell it. So what are the different platforms where you can sell your product?
What are the best places to sell online?
The best place to sell online is always where your product is welcome. There are e-commerce websites that allow small business owners to sell almost anything, while other websites are known for niche items. Here are some examples of platforms you can try:
Shopify - Favored by beginners because of the ease of setting up one's store, you can sell a variety of products. Lately, they have also been popular for branded merchandise and t-shirt designs.
Amazon - This online shop is most popular in the US and it caters to almost anything under the sun.
Etsy - If you're artistic and you want to sell unique crafts, you have a market on Etsy. Setting up an online shop on Etsy is simple too and it only takes a couple of minutes!
Alibaba - This website allows sellers to offer their products and services. This site is popular in China and they have been expanding in western countries too.
Facebook and Instagram - Social media websites like Facebook and Instagram allow users to sell products through their Shop function. The good thing about this is that buyers can also check out the user's profile and communicate with them directly.
Your own website or app - If you have a specialized product or you simply prefer more control over what you want to post about your product, then you're better off creating your own website for selling. Take note that you need to have the technical know-how or you can also hire someone to build the website or app for you.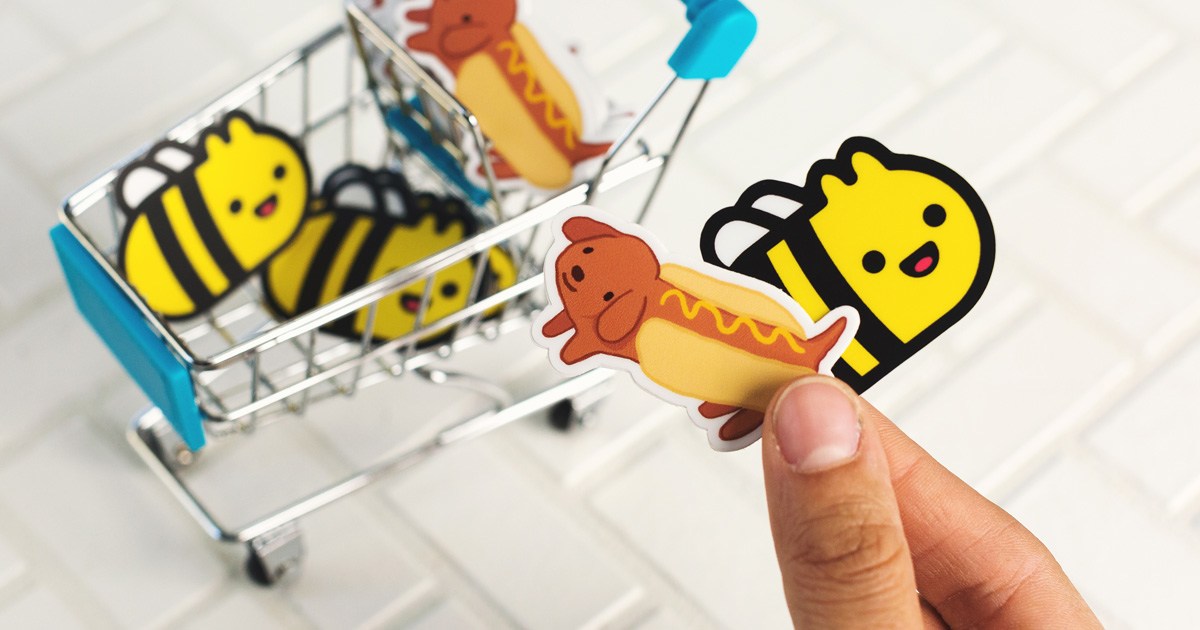 How do you safely sell your products online?
When using these platforms to sell online, don't forget that you should be mindful of several things:
Learn the platform where you plan to sell. Each platform would have its own features and you should fully maximize these. For example, label your product correctly using the correct category. Make use of tags and descriptions.
Read the terms and conditions of your chosen platform. Learn about the refund or return policies, as well as how they protect their sellers from bogus or fake buyers. Do not hesitate to report abusive buyers should you ever encounter one.
Describe your products clearly. Stick to the facts and do not make exaggerated claims.
Deal with negative reviews gracefully to maintain a high seller rating.
Try to respond to inquiries right away. It is recommended that you create a business email that can respond to inquiries in a professional manner. You can also set it up in such a way that your inquiries go through this business email instead of your personal one. If you are anticipating a large volume of inquiries, you may also hire a virtual assistant to answer inquiries for you.
How do you deal with online reviews?
You can't please everybody. That's something we must all accept, sadly. We get our fair share of less-than-favorable reviews at Sticker Mule (hey, no one's perfect!) but we try to make the effort to address our customers' issues as soon as we can!
Investing in great customer service is important because if you treat your buyers nicely, they will surely be repeat customers! Here are some pointers when dealing with customers online:
Try to answer all inquiries within 24 hours. If there is an auto response feature on your page, then you can turn it on too so that the customers feel that at least their message is acknowledged.
If you are asked something that you cannot answer right away (maybe you need to check an inventory or contact a supplier) set expectations with your customer about when you'll get back to them.
Answer comments and reviews with a cool head. Customers can get emotional when they type their complaints, but being disrespectful shows unprofessionalism. Don't forget that other potential customers can see your exchanges online. (And even if this conversation happened on a private platform like an email, people can still screenshot the responses.)
Don't delete negative reviews. Sometimes this can backfire on you since the posters of the comments may get annoyed and flood your page with more negative comments.
If you have money to spare, you may also hire someone to take care of handling customer service for you.
Step 3: Setting up your online business to operate smoothly
To make sure that your business is operating smoothly (and legally!) read about the laws regarding online selling in your country. In some countries, you may be required to register your business.
For your business to operate smoothly, you must also set up your finances. You may need to open another bank account for your business and pay taxes, of course. Each country has its own taxing and licensing requirements. These are usually available on government websites.
Even if you're using an established e-commerce platform, customers do research about your brand on social media. So it's also a good idea to have Facebook or Instagram pages. If you want to sell on your own website, you also need to reserve a domain name and pay fees related to setting up a website.
How do you find suppliers for your online business?
If you're not creating the products yourself, then you may need a supplier for your online business. The best place to start looking for suppliers is your immediate network. You may have a relative who can supply the containers for your food product or you may have a former colleague who supplies one of the raw materials you need.
If you're a designer, you can create customized stickers, coasters, magnets, buttons, or wall decals! (And we know a trustworthy supplier for these customized products too!)
What can you outsource for your online business?
If you're running this business solo, you definitely need some help! Though some people can run their online business smoothly, it's not for everyone. You can be doing so much that things fall through the cracks, resulting in unhappy customers.
If you're building a team to run your online business, you may need to fill in these roles:
Customer service - Someone answering customer inquiries or complaints.
Virtual assistant - This person can schedule uploads to your website, write product descriptions, etc.
Online marketing assistant - A specialist who can promote your products by managing your social media or running advertisements.
Tax and compliance consultant - If you need help doing your taxes or making sure all your registration papers are in order, you may order an expert on these topics.
Step 4: Marketing your online store
You may have the best products in the world but if no one knows about them, then you have still lost the battle. If you're selling your products online, the best way to promote them is also online! Here are a few ideas: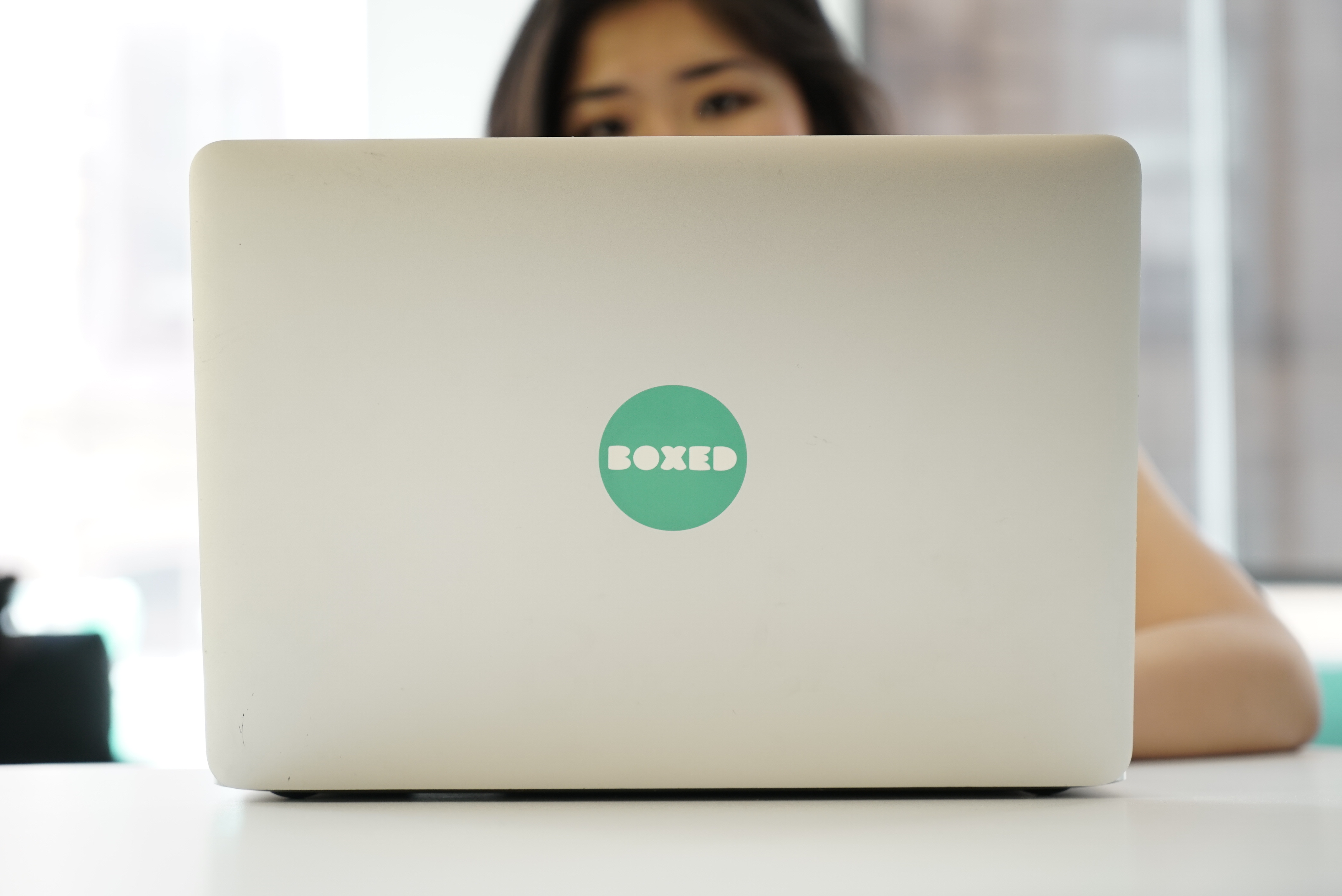 Start a blog or vlog
The best person who can tell your target market about your awesome new product is… well, yourself! If you have your own website then you can start a blog or vlog where you promote the many uses of your product.
Tap influencers or customers to review your product
If you have money to spare, you may also ask influencers to review your products. However, they may be a bit costly.
Another way you can go about this is by encouraging your past customers to leave a review on your page. You can choose to incentivize them (free shipping on their next order maybe?) if they choose to do so.
Create a social media account for your store
Did you know that 54% of millennials use social media to do research on a product before purchasing it? That's why it's important to have a social media presence when selling your product. If you are selling a product like food, then the highly visual nature of social media can help your brand.
Take advantage of social media advertisements too. You can boost posts and create a variety of ads using different formats.
Do search advertising
Some people may not shop for products on social media but do it on search engines instead. This is why it's good to have search advertising covered too. The awesome thing about online advertising is you can dictate your budget or bids and you don't have to spend much if you don't want to.
Send emails
If you have grown a base of customers and you want to stay in touch with them with offers or updates about your business, emails a good way to do it. Just make sure that you are getting their explicit consent when sending them promotional messages! Some countries are strict about marketing communications and customer privacy.
Partner with other brands online
If there is a complementary brand to your product, you can create a promo or partnership that will spread awareness about both your brands. The purpose is to introduce your product to the other brand's customers and vice versa. For example, if you're selling laptop stickers, you may want to partner with someone who sells other laptop accessories.
Step 5: Using memorable, customized packaging to stand out
The last step in making your online business a success is the actual sending of your product. Packaging your product should not be an afterthought but part of your overall decision-making process. Through packaging, you can show your brand's personality. Packaging not only protects your product but also makes it stand out and be memorable.
How do you make packages that stand out?
Online sellers use different styles and strategies to make their packages stand out. These are some of their techniques:
Use customized tape that shows your brand personality
Include unique materials in your packaging such as personalized items that customers will surely appreciate
Make use of memorable colors that will remind them of your brand
Use customized boxes or poly mailers
Include package inserts that will show how much you value your customers (handwritten thank-you notes, etc.)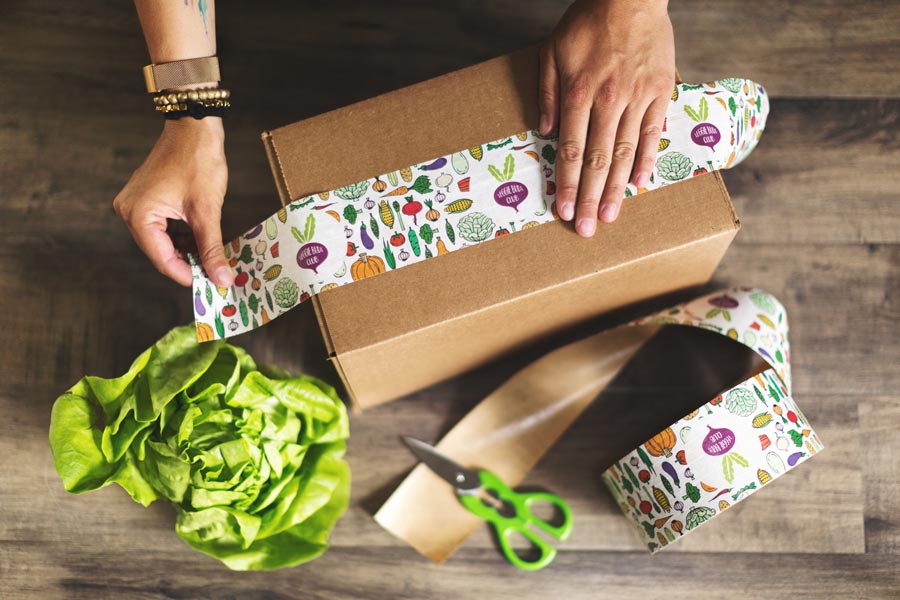 How do you create eco-friendly packaging?
It goes without saying that we should be saving the planet while we run our online business. We can do this by lessening the waste and using environmentally-friendly packaging.
The outer packaging should be made of recyclable items
Use Sticker Mule's poly mailers which are made from eco-friendly materials
Be cautious of your filler items and make sure to use things like biodegradable bubble wraps
The product container itself can be made of reusable items (glass instead of plastic, for example)
Product labels can be made of sustainable yet sturdy materials like BOPP
How do you save on shipping costs?
Aside from being creative about your packaging, you should also be smart about it too. There are several ways to save on shipping costs. This includes using the right size of packaging, getting your packages picked up, and joining professional organizations that offer discounts.
We're sure you will learn more tricks as you continue to run your business and we can't wait to see you succeed!