Mule madness = Unbeatable deals on online printing all week long!
Posted by Sticker Mule on
Hey there, fellow online printing enthusiasts 👋 We at Sticker Mule are excited to announce our latest promotion called Mule Madness! As one of the leading custom sticker and label printing companies, we are committed to providing our valued customers with exceptional quality and unbeatable prices. Each weekday during this promotion, we'll be unveiling a new and irresistible deal, so be sure to visit StickerMule.com/deals daily to see what surprises await you.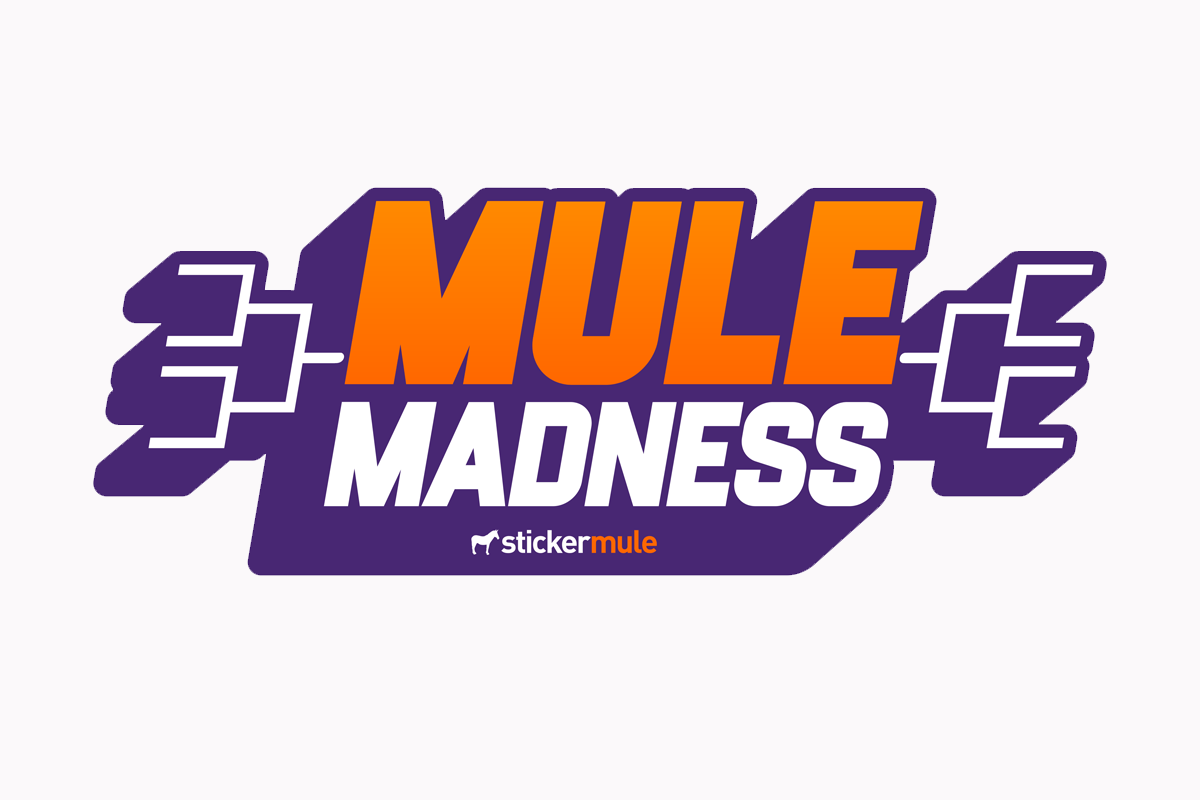 Why Mule Madness?
We believe in showing our appreciation to you, our loyal customers, by offering incredible savings on our top-notch products. Mule Madness is our way of saying thank you for your continued support and making it easy for you to stock up on all your favorite stickers and labels. Plus, it's a great opportunity to try out new designs or materials you've been curious about!
How it works
Mule Madness is an exciting week-long event during which we'll be offering a unique, limited-time deal each weekday. Simply head over to StickerMule.com/deals every day to discover the day's special offer. But don't wait too long, as these deals are available for limited times only!
What to expect
We're not revealing all our secrets just yet, but here's a sneak peek at some of the deals you can expect during Mule Madness:
Custom sticker discounts: We know how much you love our custom stickers, so we'll be offering amazing discounts on various types and sizes. This is the perfect time to reorder your best-sellers or experiment with a new design.
Bulk order savings: For those looking to make larger orders, keep an eye out for our bulk order specials. The more you buy, the more you save!
Exclusive deals on new products: We're always working on expanding our product line, and during Mule Madness, you'll have the chance to try out some of our newest offerings at unbeatable prices.
Free shipping: We understand that shipping costs can add up, so — as always — we'll be offering free shipping on our Mule Madness deals.
Flash sales: In addition to our daily deals, we may throw in a few surprise flash sales throughout the week. Make sure to stay tuned to our social media channels and check our website often to catch these limited-time offers.
Tips for making the most of Mule Madness
To get the most out of Mule Madness, follow these simple tips:
Bookmark StickerMule.com/deals and visit daily to stay up-to-date on our latest offers.

Act quickly! Each of our deals are available only for a very limited time, so don't hesitate when you see something you love.

Share the news with friends, family, and colleagues who might also be interested in our incredible deals.
We can't wait for you to join us during Mule Madness and take advantage of the unbeatable deals we have in store. Happy shopping, and don't forget to check StickerMule.com/deals daily for the latest offers!