Where to print UPS shipping labels? Try Ship!
Posted by Sticker Mule on
At Sticker Mule, we've long been making it easier to print custom stickers, labels, and other branding materials. And now we're excited to announce our newest service to simplify your shipping even more: Ship by Sticker Mule!
Ship is a brand new way to get your own custom shipping labels without additional printing fees, while also tracking your shipments on a single platform. It's a game-changer for businesses as well as individuals, offering a more convenient and cost-effective way to manage your shipping needs.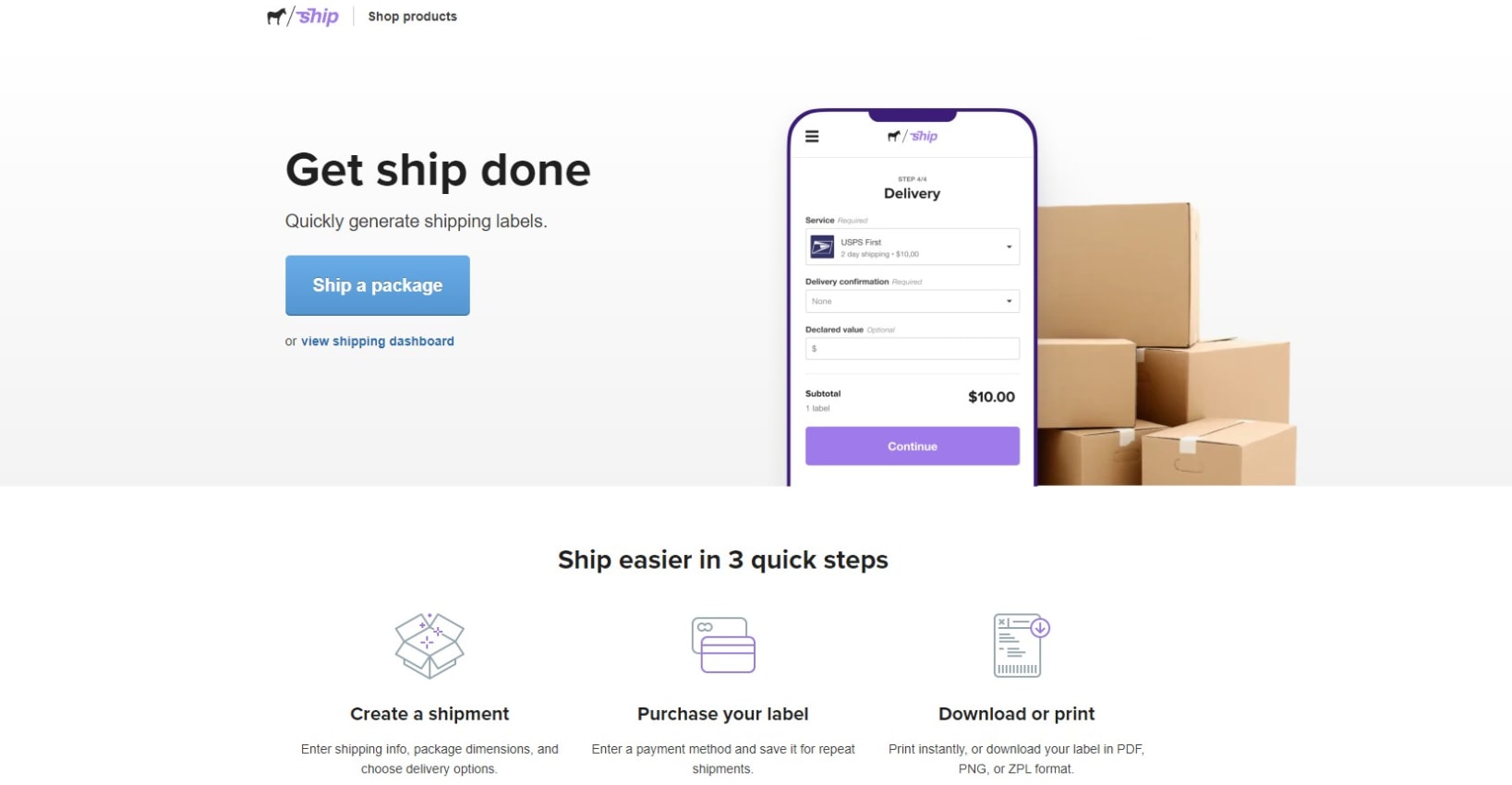 One of the biggest challenges for businesses when it comes to shipping is the cost. Traditional ways to print UPS shipping labels can be expensive, with hidden fees and other costly additional services adding up quickly. This can be a significant barrier to entry for small businesses and individuals, as it's hard to find alternatives of where to print shipping labels.
Ship changes all that. With our new service, users can easily print shipping labels for UPS — no need to break the bank with service fees or monthly memberships from other online shipping services. Shipping packages of all weights and sizes just got a whole lot more affordable, whether you're an individual or a business.
But Ship isn't just about saving money. It's also about convenience: print labels from the comfort of your own home or office and avoid extra trips to the post office while also keeping track of your shipments over a single, easy-to-access platform.
And to make things even better, Ship is incredibly easy to use. Simply go to Ship by Sticker Mule and follow the prompts to create and print your label. You'll be able to customize your label with your own information, as well as choose from a range of shipping options, including printing UPS shipping labels.
The launch of Ship is big news for Sticker Mule and for our customers, offering a more convenient and cost-effective way for people to manage their shipping label printing needs. A few clicks and — voilà! — you'll soon get your own print UPS shipping label on its way to you.
If you're one of the thousands looking for a better way to print shipping labels, be sure to check out Ship from Sticker Mule today!