How do I setup my artwork for full bleed printing?
Specify you want full bleed printing when uploading artwork and if possible, we'll make sure your design is printed to the edge of the sticker, without a white border.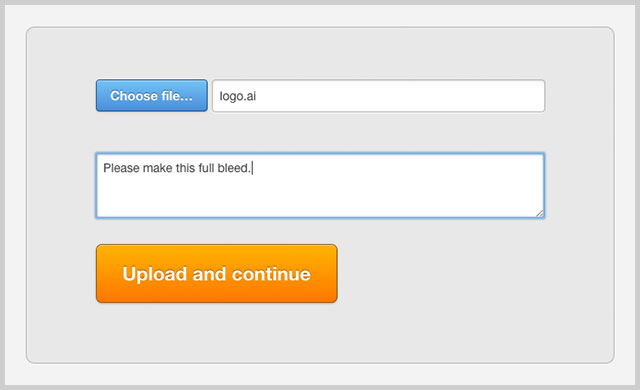 It's not necessary to set up the bleed on your own, but if you'd like to help us out leave a 3.17 mm bleed surrounding the cut line.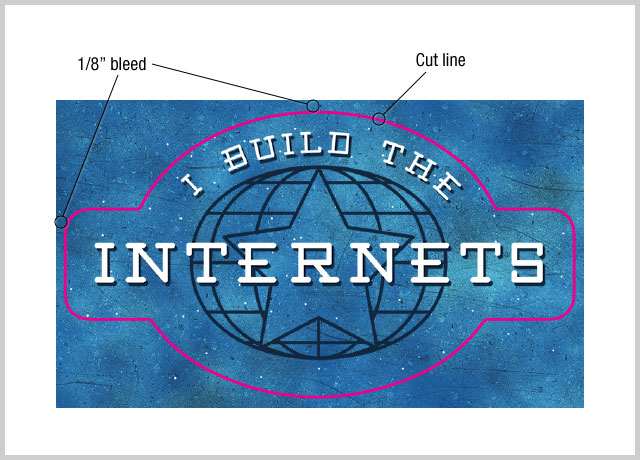 Full bleed printing is when your printing extends to the edge of the sticker. There's no extra charge for full bleed sticker printing. Additionally, you can always request changes to a proof and ask for the white border to be added, made thinner or removed.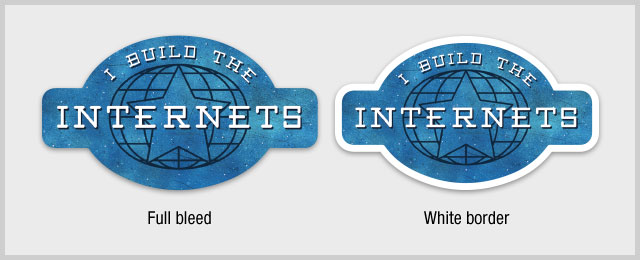 However, it's important to note that, not all artwork can be printed full bleed. This is because we have a 1,58 mm border requirement to ensure none of your artwork gets cut off during the printing process. If there are essential elements of your design within this margin, we'll need to add a white border. For example: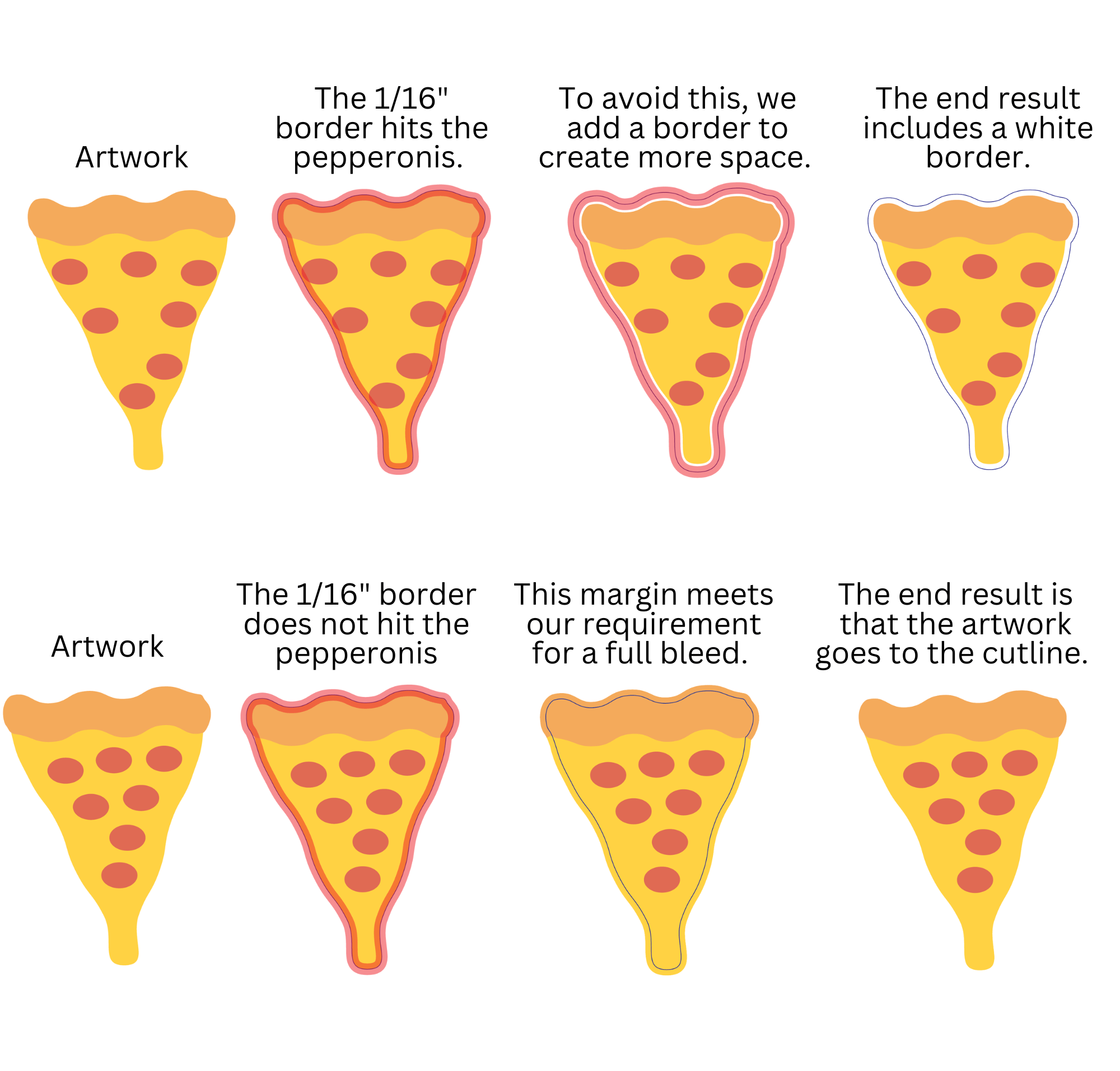 Other instances when we can't accommodate a full bleed include:
Complex images For example, the below image is quite complex and printing full bleed printing could remove important elements of the artwork. This is why a border is required.

Text The image below cannot be printed full bleed due to the text. Text cannot be printed full bleed. However, we do offer the alternative to print your image with a clear background (as a clear sticker) to eliminate the need for full bleed printing.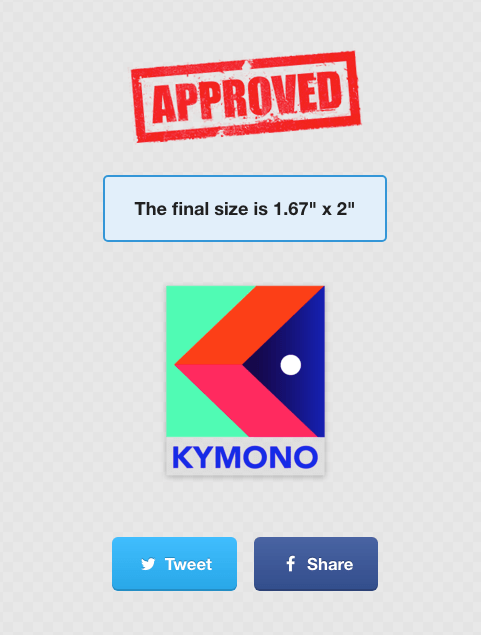 Complex shapes Notice the complex shapes surrounding the outline of the artwork below. This artwork does not qualify for full bleed printing due to the intricate nature of the design. A border is required.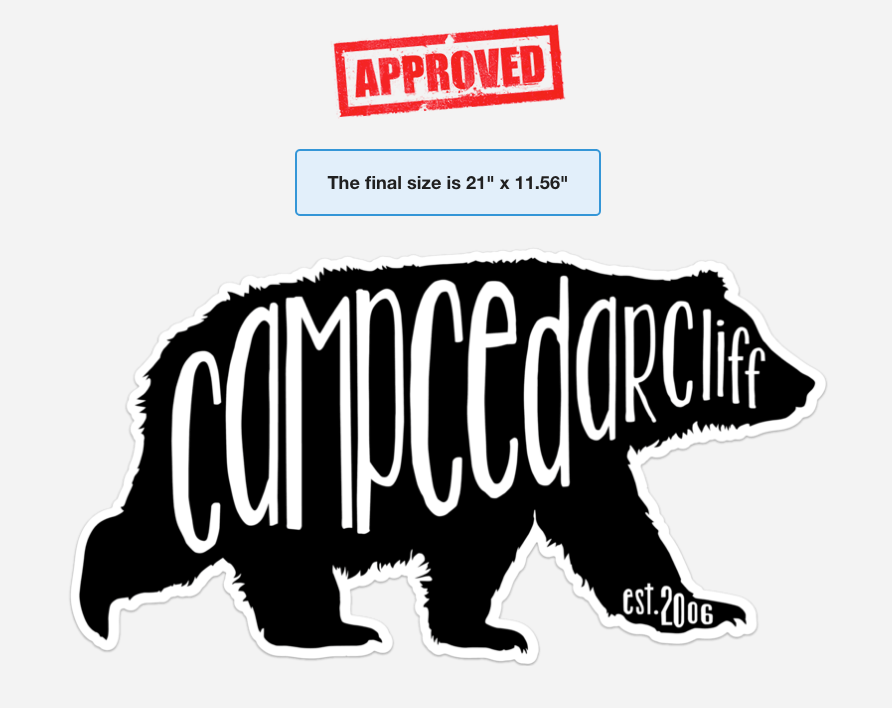 Related FAQs: How do I indicate a cut line in my artwork?