About iPourIt: iPourIt is a unique patented technology that allows customers to pour their own beer. The system consists of a management workstation, meter, valve, iPourIt board, RFID wristbands and RFID readers. Pubs and their customers can sell and order their beer by the ounce.
How they use stickers: They use stickers to create custom branded RFID wristbands for their clients. It's been a fast and easy way to make clients happy with extra service and a unique look.
Results: As the company grows, it has been able to offer its growing client list the ability to make the iPourIt system their own.
iPourIt is a self-serve beer and wine company. They use RFID (radio frequency identification) wristbands and cards to activate beer taps to let the patrons pour their own beer (and then add it to their tab automatically). Today, more than one million ounces of beer go through the system per month at pubs, bars and breweries around the U.S.
Despite the explosive growth of microbreweries and beer gardens across the U.S., beer drinking is still very much a simple activity—and it's gone unchanged for centuries.
It's quite fitting, actually, that the unchanging, monotonous way we drink beer is what inspired Brett Jones to question the very way we all pour and drink beer. In 2011, Brett was at a restaurant for a playoff game that gave him an idea.
"It took 15 minutes to find out the beer I wanted wasn't available… then 15 more minutes to get a terrible beer... and finally another 15 more minutes to get the right one."
Out of frustration Brett told his friend, "It'd be nice to be able to pour my own. Why can't I pour my own?"
The answer to that question was the start of iPourIt — a patented technology that allows customers to pour their own beer.
It'd be nice to be able to pour my own. Why can't I pour my own?"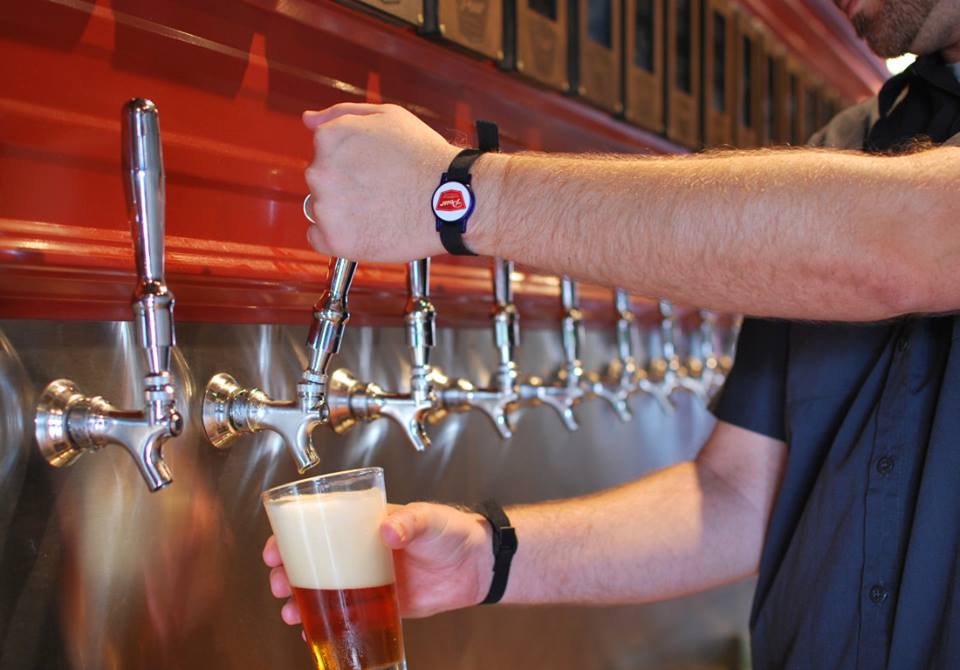 And it's not surprising that his background in technology is providing the solution.That terrible experience at the pub disrupted his twenty year career in I.T. as a software developer on network and system integrations, and sent him headlong.
Brett spent six months developing the system and took another six months to sign his first client. The technology took another year to develop fully before it became a full fledged company, with a sales staff, etc, etc.
In the early days, each RFID wristband had a screen printed iPourIt logo. Brett and his team soon kept getting feedback from their clients who wanted to have their own logo on the wristbands.
Clients really wanted their own branding."
It was difficult to make a two-color screen printed logo for most clients and the result was low-resolution at best. iPourIt found that it was better (and saved money) to order blank wristbands and then order custom stickers with each client's logo. More importantly, the quality of each sticker was high-resolution and full color, allowing the team to make the wristbands for any client. Clients then apply a sticker to each wristband once.
"It's a wet environment. And the custom stickers from Sticker Mule hold up great. We have clients that have been using them for almost two years and they still look great."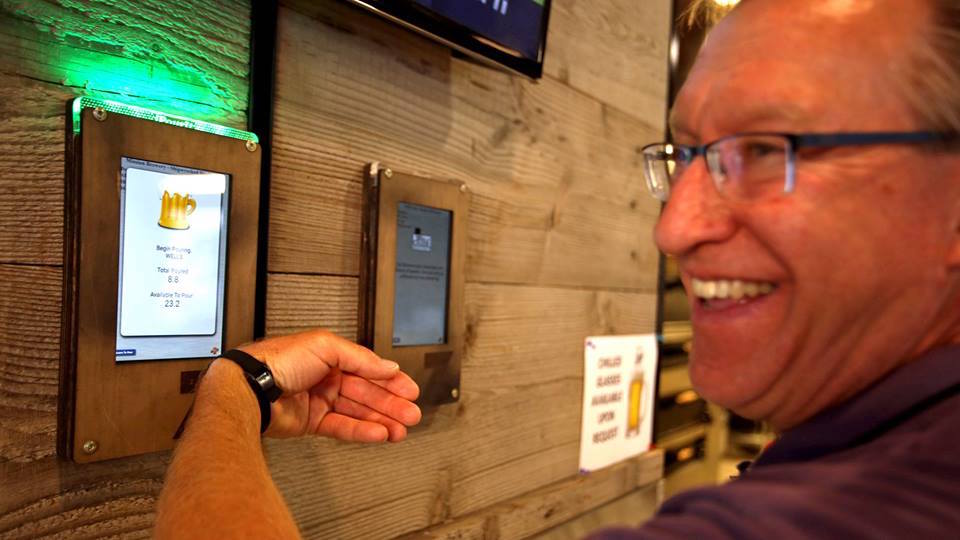 Sticker Mule's die cut stickers are made with a thick, durable vinyl with a UV laminate that protects from scratching, water and sunlight.
Before we made clients use a template, but now we let the client do the work and send it to Sticker Mule."
Five years on, iPourIt Inc. has raised more than $2,000,000, pours over a million ounces every month through its system and has more than 50 clients at pubs, breweries and yard houses around the country.
3 reasons iPourIt chooses Sticker Mule
Ordering custom samples in small numbers of stickers has been helpful to smaller clients or to show a client how their wristbands would appear before installing a system.
And for larger clients with many taps and customers, buying in bulk has made it cost-effective to brand their wristbands.
Sticker Mule's reorder feature has also helped larger franchise clients as well. With reorder sharing and a faster turnaround, reordering has made the process of adding more wristbands fast and easy.
Beer drinkers love iPourIt because it describes each brew on a display, makes it easy to pour just a few ounces from each tap, and the ability to later rate and track what was poured.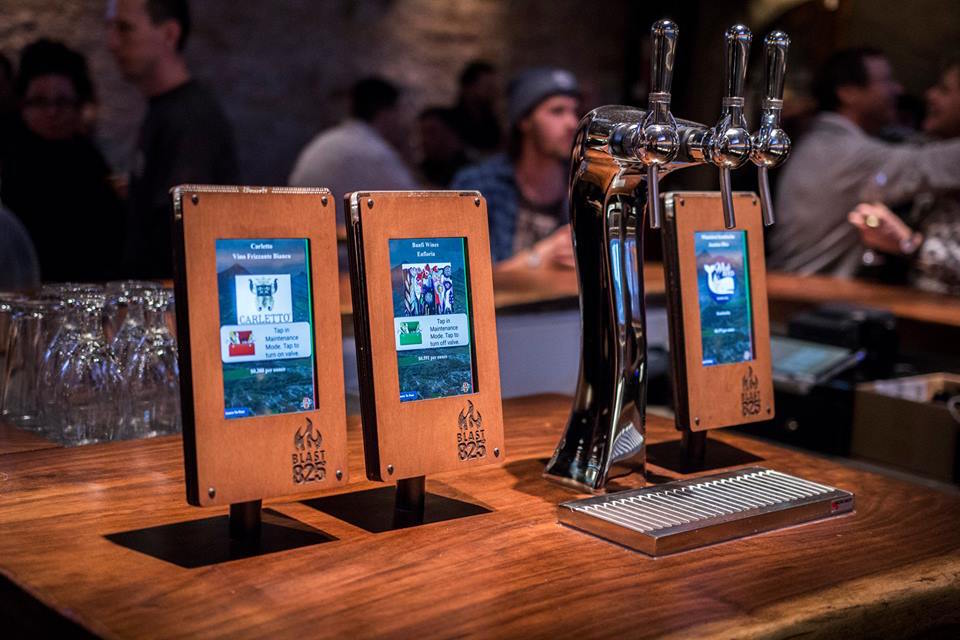 But the clients love it too. Besides being able to brand it themselves, bars, breweries, and restaurants have benefited from the data that iPourIt generates. They can easily see which brews are most popular and use definite metrics to prove what is in or out of season.
Recently, Brett and the team have developed the ability to allow restaurants and breweries to allow customers to reserve a pint of beer in advance.
For example, if a restaurant brings in a very rare brew once a year. iPourIt's client can email their customers that describes the brew and a link to reserve their ounces or pints.
"It's a big improvement over waiting in line hoping that you'll get a pint before the keg runs dry. With our system, no one can take their reservation."
At the heart of iPourIt is the answer to Brett's original question, "Why can't I do it myself?"
Do it your way
Want to make your own custom stickers, labels, magnets or buttons? Get started with $10 credit when you create your account.
With custom samples, multiple design discounts and fast, free shipping, you'll have your own custom products before you know it.