Our Redraw service allows you to provide raster artwork that our Redraw artists will convert to vector format. Like our printed products, you can cancel anytime before approval and not be charged.
While Redraw is not a design service, we can help make some changes to the artwork, such as:
Change a color
Change a font
Add or remove details Due to the time-intensive nature of redraw, we do not accept rushes on redraw orders.
For orders with multiple artworks, each artwork should be considered a separate redraw item.
Deliverables Upon approval of the redraw proof, you will be prompted with a pop up that will allow you to view the artwork page or download your redraw files.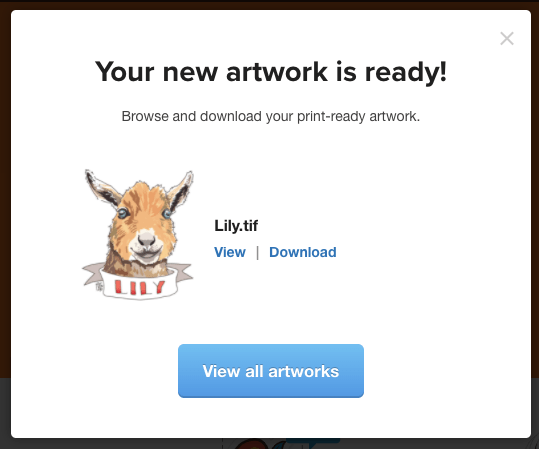 Selecting "View" will navigate you to the artwork page for that redraw. Here, you can download the files or begin placing an order with the artwork on any of our products.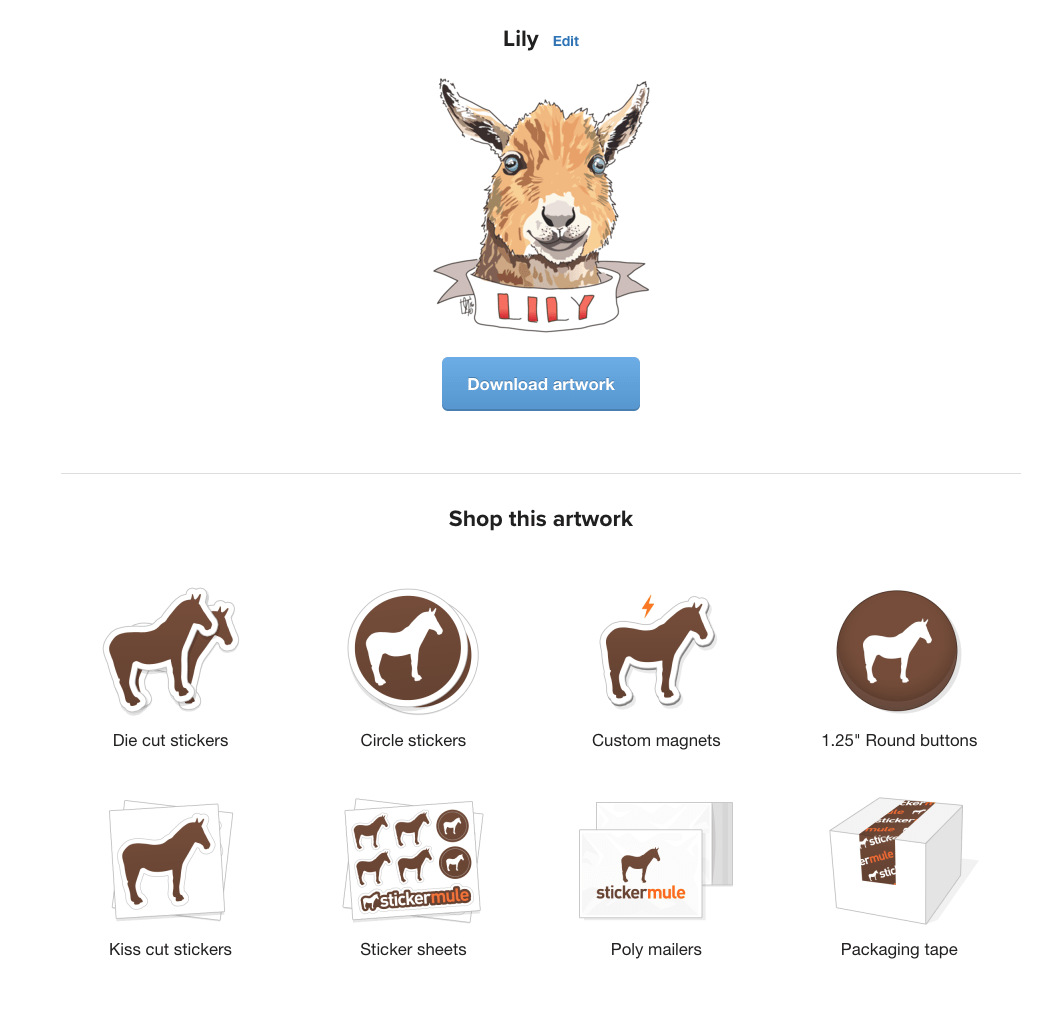 Selecting "Download" will download the ZIP archive of deliverables. This archive includes an eps, an svg, and a large PNG of the redrawn artwork.
Redraw vs Recreate Redraws are similar to the recreates that we perform for customers ordering our printed products. The difference is that you receive a digital download instead of a printed product.
Limitations Some artworks may be declined for redraw by our Redraw artists for several reasons listed below. If we need to decline a redraw, you will be refunded.
Complicated photos and textures If there are areas of complex detail that are particularly hard to determine and/or it's difficult to determine the focus of the redraw, we may request an alternate image.
Here are examples of artwork we cannot determine the details:
Artworks that have "soft" or "artistic" details can be difficult to redraw because a redraw is made up of solid shapes.
Here are examples of artwork we cannot reproduce the artistic effect in vector format: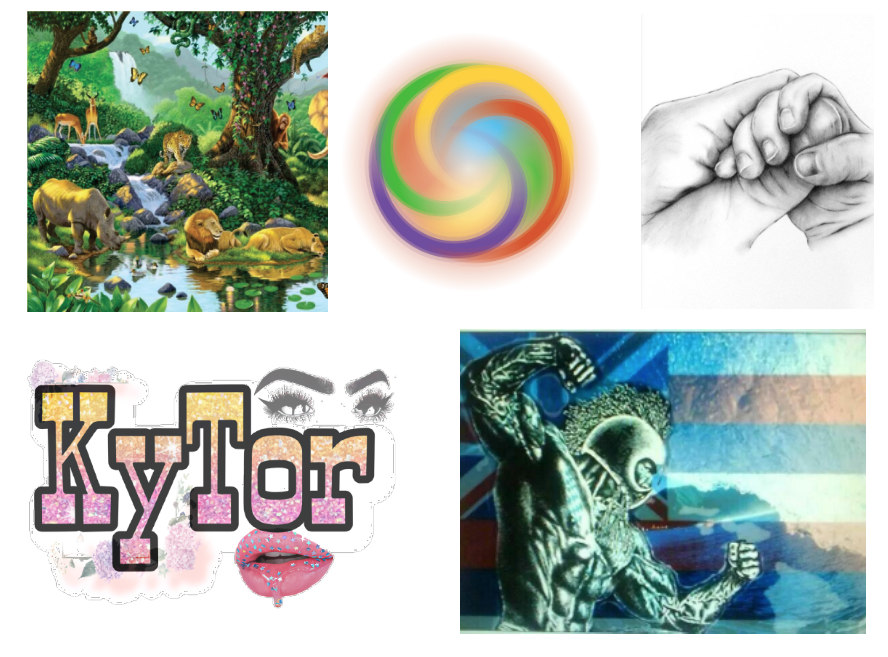 Copyright material or watermarks We operate under the assumption that you have permission to use the artwork provided.
Here is an example of artwork we cannot redraw due to the copyright material or included a watermark: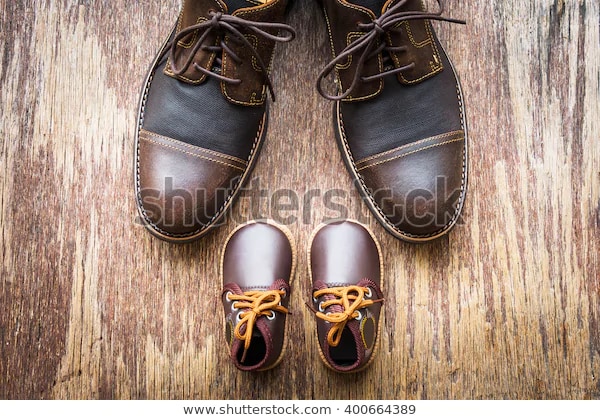 Screenshots Screenshots may be declined for several reasons including the uncertainty of where to focus the redraw, and the difficulty in determining the details in the artwork.
Here is an example of artwork we cannot redraw because they were screenshots: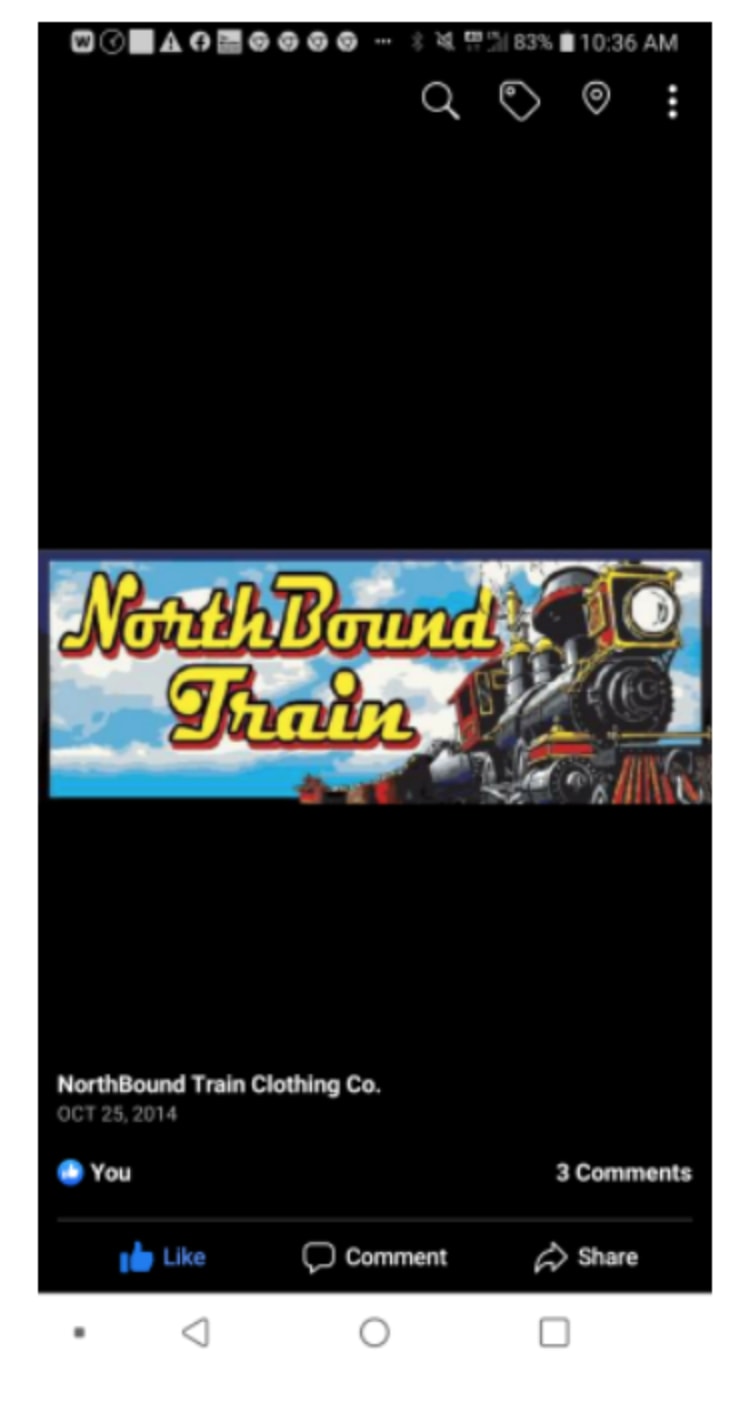 Too low quality Because the entire artwork needs to be traced, it is pertinent that the details are identifiable. When checking if artworks are of low quality, our artists will zoom in on the artwork to see if they can determine the details. In the examples below, the artist is zooming in on the artwork to begin tracing. The areas of color and their separation become harder to determine. Therefore, the artist will be unable to trace these areas into vector shapes.
Here are examples of artwork that is too low in quality: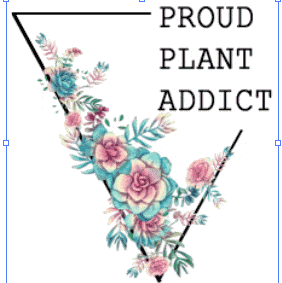 Already vector artwork Our Redraw artists will decline artworks where your artwork is already in vector format. We wouldn't want to charge you for something you already have.