7 effective marketing materials for small business
Posted by Sticker Mule on
Marketing materials for small businesses are essential for growth and success. They can help increase brand awareness, attract new customers, and improve sales. Let's take a quick look at seven effective marketing materials for small businesses and how you can use them to power up your brand.
From elevating your podcast marketing strategy to creating an entire brand aesthetic, these materials can help promote your brand profile online and offline.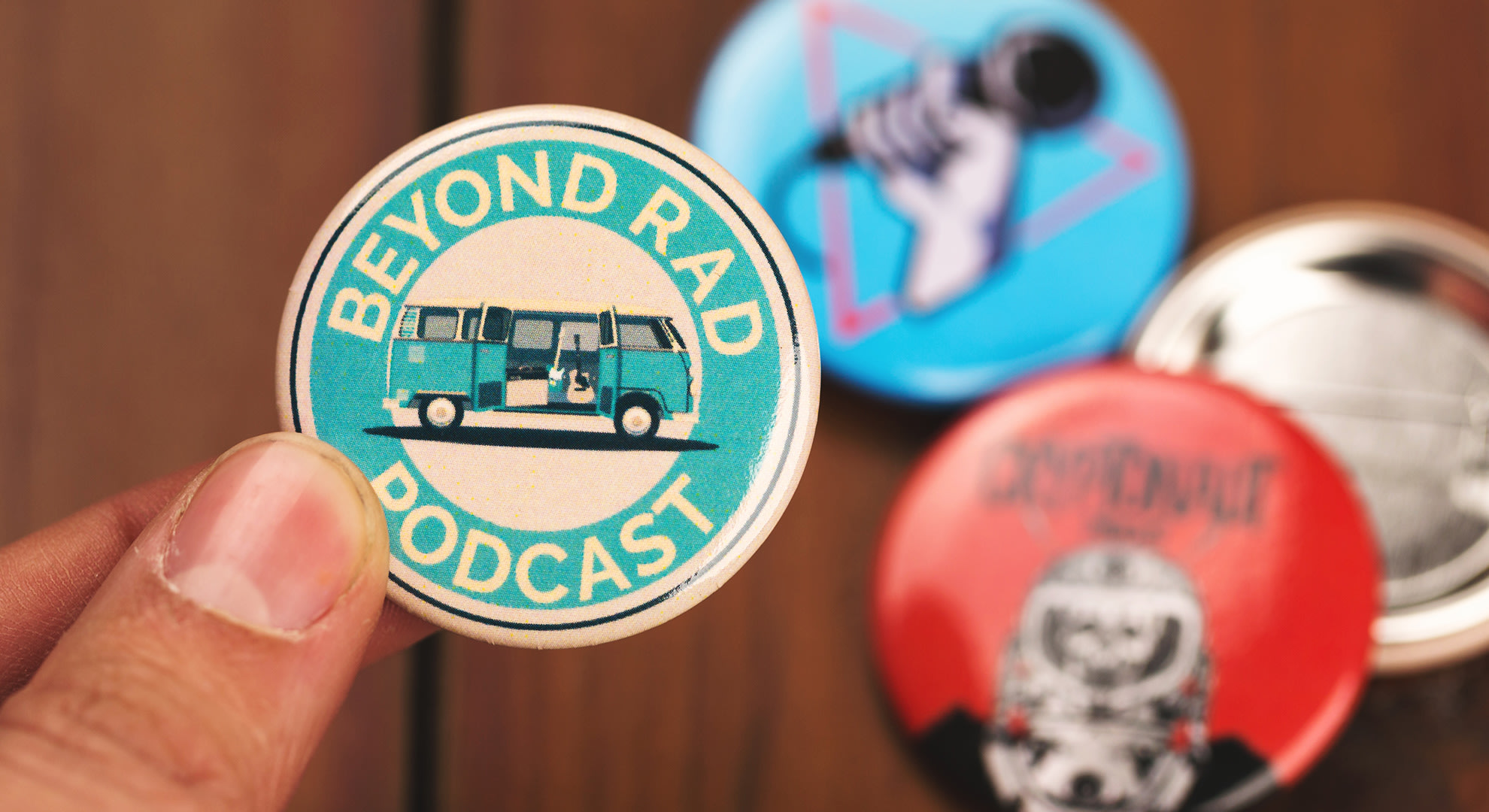 Custom buttons
Round, colorful, friendly. A custom button can be all that — and so much more. Most importantly, it can pin your brand to a customer's shirt, jacket, or backpack.
Add a neat, quality-looking button to a product shipment, hand out buttons at an event or party, or give them as a memento to customers visiting your physical store. However you use them, custom buttons are a quiet, but stylish way to promote your brand.
Custom t-shirts
Really, who doesn't love an extra tee? We wear custom t-shirts often, and not just for doing some yard work on a hot Saturday afternoon. If you design your custom t-shirt well, your customers will happily flaunt it out and about.
Custom t-shirts are the perfect swag for say, expressing your thanks to event participants. But you can also sell them as branded merchandise and add them to special offers and promos. Trust us: nobody ever says no to a nice, comfy tee.
Custom stickers
You can't expect us not to bring up custom stickers, but we have the best of reasons: they're a proven, time-tested marketing strategy. Use branded stickers to create a marketing pack, in giveaways, or to decorate your shipping boxes. Or any other way you can think of — we don't hold a monopoly on sticker usage ideas!
Whatever you do, we're sure your customers will love those crispy, smooth and oh-so-sleek custom stickers.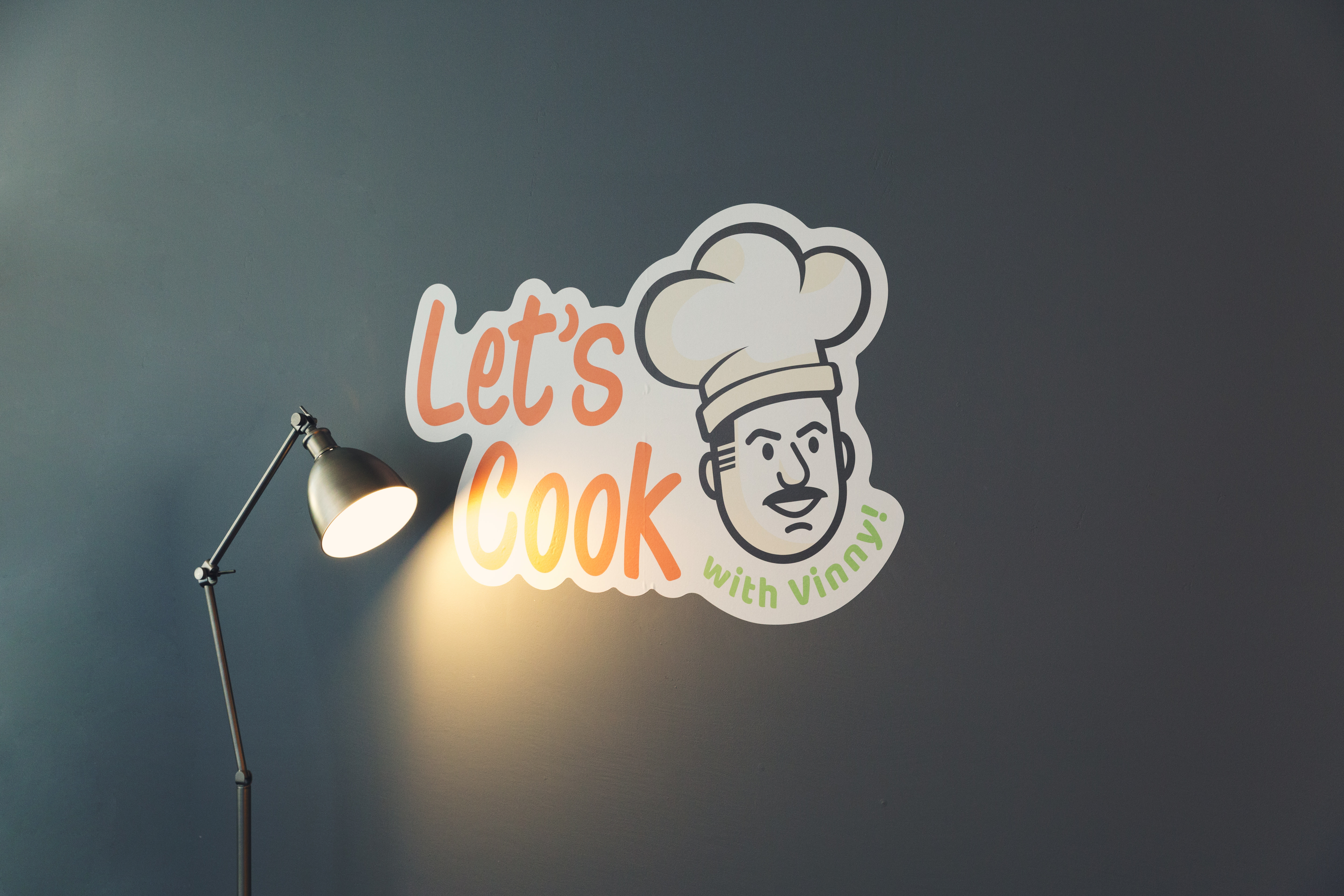 Custom wall graphics
Custom graphics are the sticker's big brother, and a little bit too conscious of their importance, too. That's why they tend to make fewer appearances — but when they do, it's to impress.
Also known as wall decals, our custom wall graphics can be used as an out-of-the-box way to add style to homes, businesses, schools, or pretty much any environment you can think of.
Custom flyers
When you think 'handing out' you think 'flyers'. Of course: these bad boys are just about the easiest, most cost-effective way to put your brand out there. Custom flyers are great for giving out at events, on the street, or in your office, they can be a perfect mix between sharing useful information and bringing attention to the services and products your company has to offer.
Custom magnets
I honestly think the childhood magic of playing with magnets never fully goes away. And perhaps, just perhaps, that's why custom magnets work so well as part marketing packs or branded giveaways — people just like them, like I know we both do.
So when you think of marketing materials to promote your brand, remember a custom magnet can go a long way. And it's the only thing that'll get your brand right into the center of anyone's house: the fridge.
Custom packaging
Yes, packaging is one of those practical things we wish we could avoid. But it doesn't have to be practical in the way of dull or boring — custom packaging can also be practical in the way of promoting your brand with very little effort or cost.
Don't believe us? Then check out these 5 ways to make your packaging stand out. From inserts to custom tape, there's a solution for every budget and taste.
Capping off
The above marketing materials ideas are just some of the many ways you can leverage your small business marketing strategy. The best thing about them: they're a cost-effective way to draw new customers to your brand, improve your sales, and push brand awareness to a whole new level.
And well, I'm sure you'll have noticed Sticker Mule gives you access to a range of high-quality printing services for marketing materials. T-shirts, stickers, wall graphics, flyers, magnets, buttons, packaging — all that and a good deal more. So, if you've read this far, it's your move: try out these materials and start shaping a memorable customer experience to boost your brand's success.