Growing beards and a brand with Texas Beard Co.
Posted by Tyler Vawser on
About Texas Beard Co.: Started in February 2014, Texas Beard Company makes high quality, all natural, man-made beard products.
How they use stickers: With just two types of stickers, they have been able to label their entire product line including beard oil, balm, and wax products. Promotional logo stickers have also been a great tool to spread brand awareness.
Results: What started as an experiment is now a busy company adding new products and fulfilling hundreds of orders a day for their happy and bearded customers.
I saw an opportunity, did my research, and started creating what became our first two products."
Great entrepreneurs look for opportunity and try to get ahead of the next big thing. And yet, at times, the best ideas are staring you right in the face...or, in this case, on your face. That's how Ryan Olson, a bearded software developer, started and founded Texas Beard Company.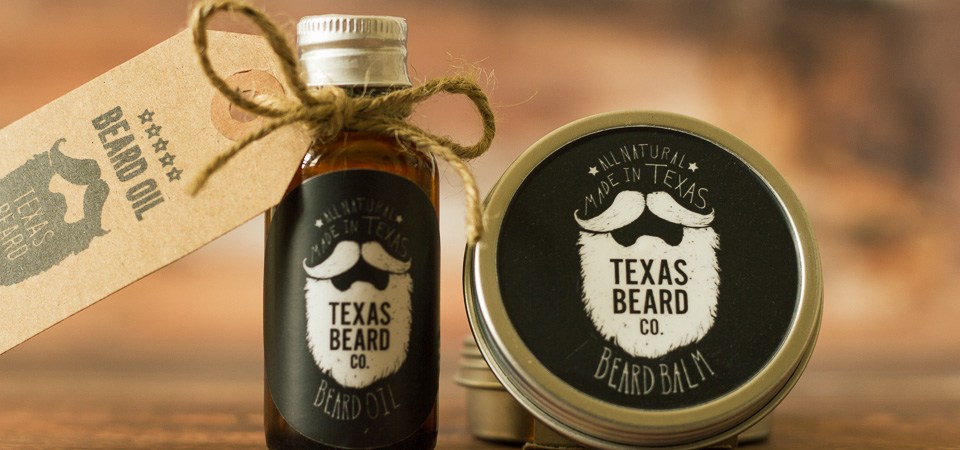 "I saw an opportunity, did my research, and started creating what became our first two products."
Together, owners Ryan, Aaron, Adam, and Shayne (all coworkers and friends) formed Texas Beard Company. Since then, handmade beard care products have become a full-fledged business with thousands of happy customers. As happy Sticker Mule users, we chatted with Ryan about the experience and the company. Here are the lessons he has to share:
Here are his three lessons:
Shape your business out of your own needs and expertise
Launch fast and make it yourself
Delight & Surprise for Brand Awareness
Shape your business out of your own needs and expertise
Except Adam (the "token beardless guy" on the team), Ryan, Aaron and Shayne are their own best customers. They researched different ingredients and their benefits. Next, they tested the formulas on themselves and made changes to what became beard oil and beard balm.
They created the product and formula that Ryan had been looking for on Day 1. Next, they reached out to friends and other coworkers to get their feedback. They gathered comments and feedback on the products' scent and use, and then launched the product line officially.
It was a bit of an experiment to see if we could move product.
As software developers, Ryan and the guys work by day at an e-commerce software company developing tools and resources that allow other small businesses to launch stores. That experience gave them a huge jumpstart out of the gate and helped them build the store overnight.
"It was a bit of an experiment to see if we could move product. We had the experience building online stores but not running one."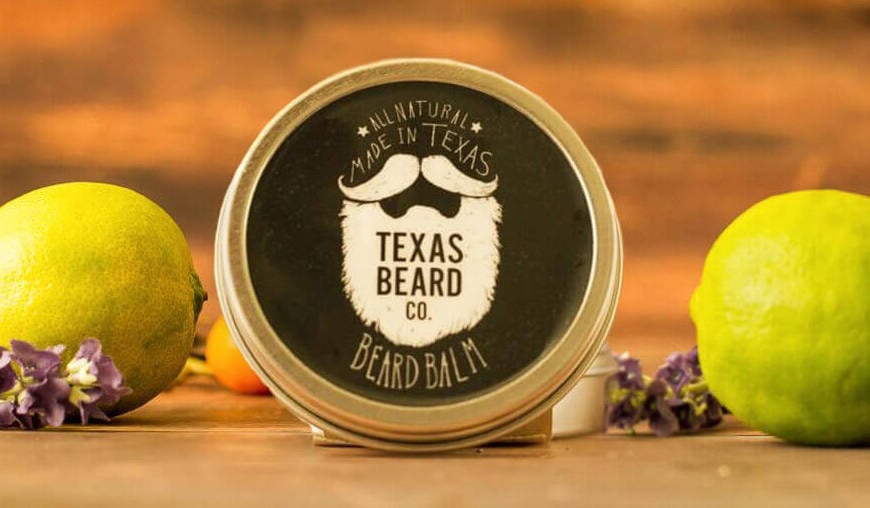 Launch fast and make it yourself
It can be tempting for new, small businesses to get stuck on the "startup checklist" and delay building the actual business. It's easy to spend too many hours building a website, creating a logo, branding, finding the best suppliers, and best prices. All are important, but they can drain a business of its momentum if done slowly. Texas Beard Company is a great example of why it's important to work out of your expertise so that you can move fast and start selling.
Aaron, the artistic one of the bunch, designed a logo that perfectly captured the brand, its products, and its target customers. Next, the team ordered glass droppers and tins. To bring the branding and the product together, they used Sticker Mule to create custom beard oil stickers to label their beard care products.
Ordering custom stickers and using them as labels gave them the ability to order as needed at the start. From the beginning, the logo and stickers have become a prominent part of the entire production process. All of the products use the same sticker for labeling. This single use has made it easy to keep branding consistent. Best of all, it has allowed them to save thousands by placing bulk orders for a single design and making reorders quickly.
It was a creative solution for packaging. We used one sticker for all four uses."
Texas Beard Company has taken "do it yourself" to the extreme. All of the products are handmade by family members out of a home garage and has completely overtaken two rooms of the house. Although it started as a weekend project, making the oils and balms is now a full time job for two people.
At the start, Ryan recalls visiting Farmer's Markets to generate sales and awareness before online sales took over. "It was time consuming, but it was important. Customers were able to smell the scents and try it out. It's a lot easier online though to make sales."
Delight & surprise for brand awareness
With nearly all sales coming through the online store, Texas Beard Company has found a way to still engage with customers and spread the brand without the in-person connection at a Farmer's Market. "We put promotional logo stickers in with every order. It's a nice surprise for customers when they open up the box."
Stickers are a nice surprise for customers when they open up the box."
The stickers have helped with brand awareness too. While many customers will naturally tell their friends, some will need your help through stickers, referral credits, or other creative ways. If your product meets a need and creates happy customers — like Texas Beard Company — it's important to make it as easy as possible for them to share their experience. "People put the logo on their cars, coffee mugs, hard hats, or laptops." The business has expanded beyond Texas and sells in every state and more than 26 countries.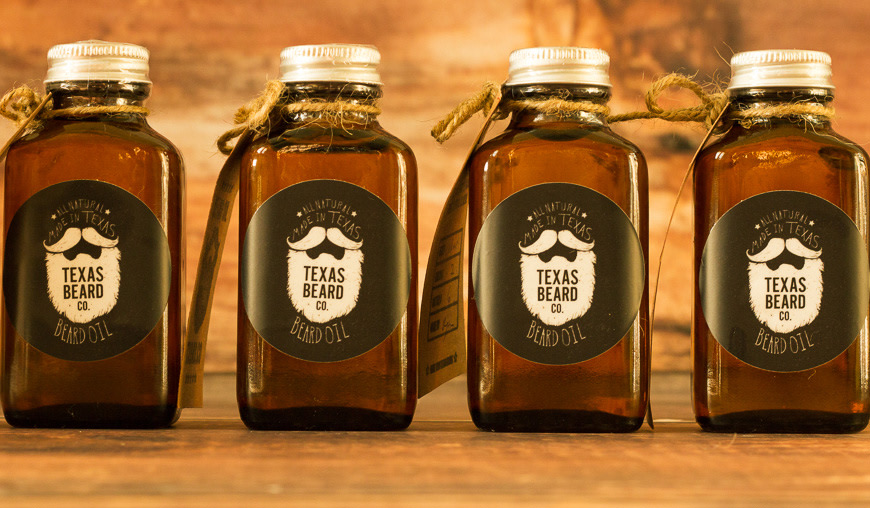 What's next
In the past year, the team has created new scents (including a seasonal scent), added mustache wax and other grooming products. As Texas Beard Company grows, so does its customer's love for the brand. The team is now making t-shirts, trucker hats, and more. While the business continues to grow naturally, Ryan, Adam, Aaron, and Shayne plan to delight customers in new ways and with new products.
There are countless ways to delight your customers and grow your brand using stickers and other custom printed products. Check out more ways Sticker Mule can help your business grow.