How to print high quality custom stickers
Posted by Tom on
There's no reason why every custom sticker can't be awesome. The cost difference between printing the best possible sticker versus something average is minimal. That's why we only use the highest quality material and printing methods.
Here's a quick overview of what Sticker Mule means by "high quality" stickers:
High resolution printing
We print stickers at 1440 dpi. That means we can easily match every color and print even the most complex designs. Even highly detailed images always come out awesome. You can even send us your low-res artwork as is and we will redraw it from scratch to ensure optimal print quality.
Extra thick vinyl
We called a list of material vendors, including some large paper companies, and asked them a simple question: what's the best quality vinyl material we could use for custom stickers? Inevitably, we decided on an extra thick 6 mil vinyl. It provides a great look and feel and lays down nice. Combined with a sturdy paper backing and protective laminate, our stickers are made from the best materials you'll find.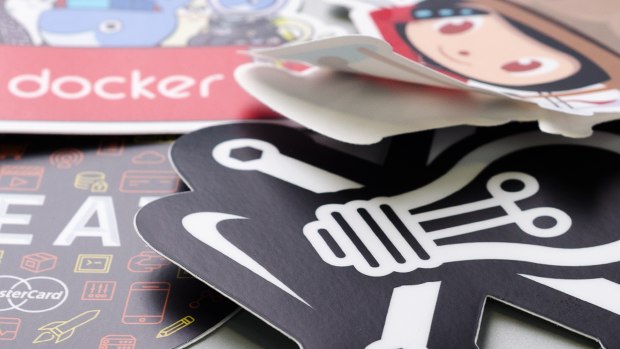 Sturdy paper backing
We use a sturdy paper backing to boost the overall strength of the stickers so that they keep their quality when stored in your backpack or pocket. It also helps make them easier to peel whether your sticker is die cut, kiss cut or another style of sticker.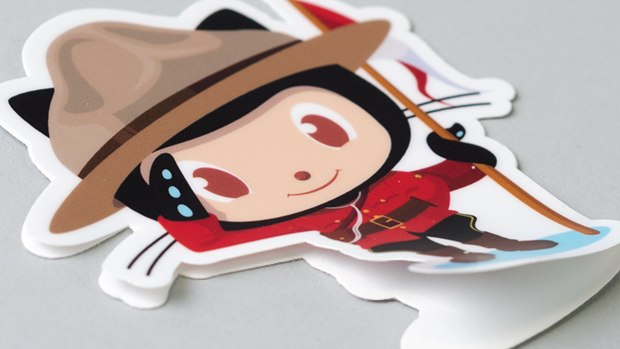 Strong adhesive
We know that a sticker is only as good as its adhesive. Like the vinyl we use, we set out to find the best quality adhesive. All of our stickers have a very strong adhesive that still keeps the surface intact if it needs to be removed.
We use a permanent adhesive for die cut stickers and transfer stickers. While bumper stickers and wall graphics use a special removable adhesive.
Weatherproof
We make our stickers to withstand exposure to wind, rain and sunlight. In addition to premium vinyl, the stickers are coated with a high quality protective UV laminate that makes them super durable and resistant to fading, scratching, tearing, and water. Our stickers are fade resistant for 3 to 5 years, even in the toughest conditions. They can also be safely run through a dishwasher repeatedly.
Final thoughts...
Our philosophy is simple: only sell products that we are ridiculously proud of making. The steps above are how we know with certainty that we always turn out the highest quality stickers possible.