Custom stickers in Chicago are easy with free & fast delivery
Publicado por Sticker Mule el
Custom stickers have taken Chicago by storm!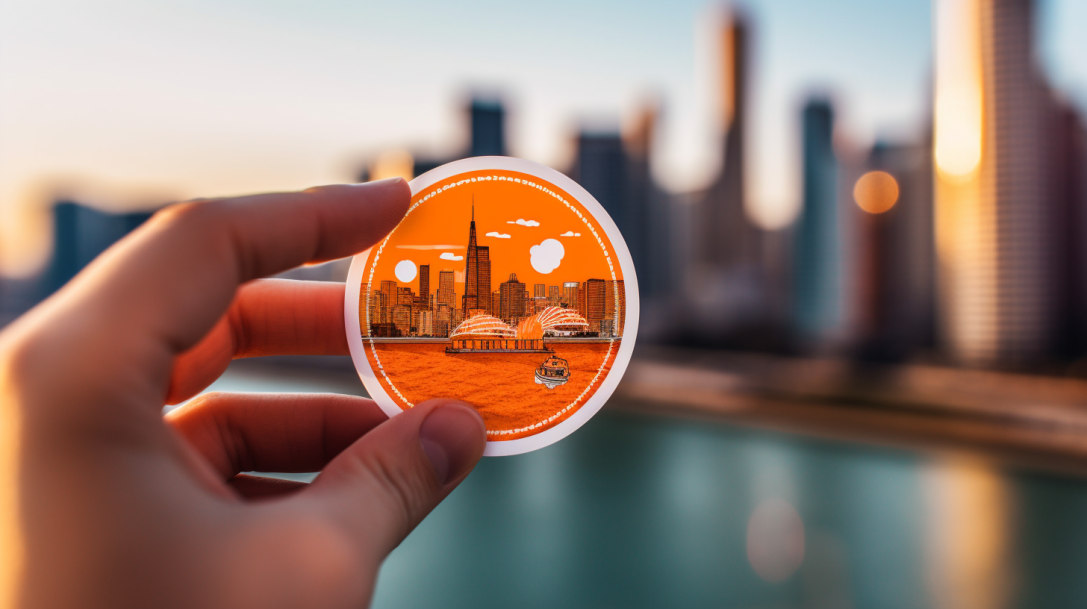 People and businesses all around Chicagoland, from artists in Logan Square and businesses in River North to entrepreneurial students in Hyde Park and Evanston, everyone seems to be expressing themselves with these creative and colorful decals. And why not? With free and fast delivery across the city, getting your hands on custom stickers has never been easier.
Custom stickers take your branding to new levels
Custom stickers in Chicago are more than just decorative elements. They are powerful tools for expression, branding, and even activism. Businesses use them for advertising and branding, artists for self-expression, and individuals for personalization. In Chicago, the custom sticker trend is booming, with custom-printed stickers appearing on everything from laptops and water bottles to cars and storefront windows.
Meet Herman - the mascot of Sticker Mule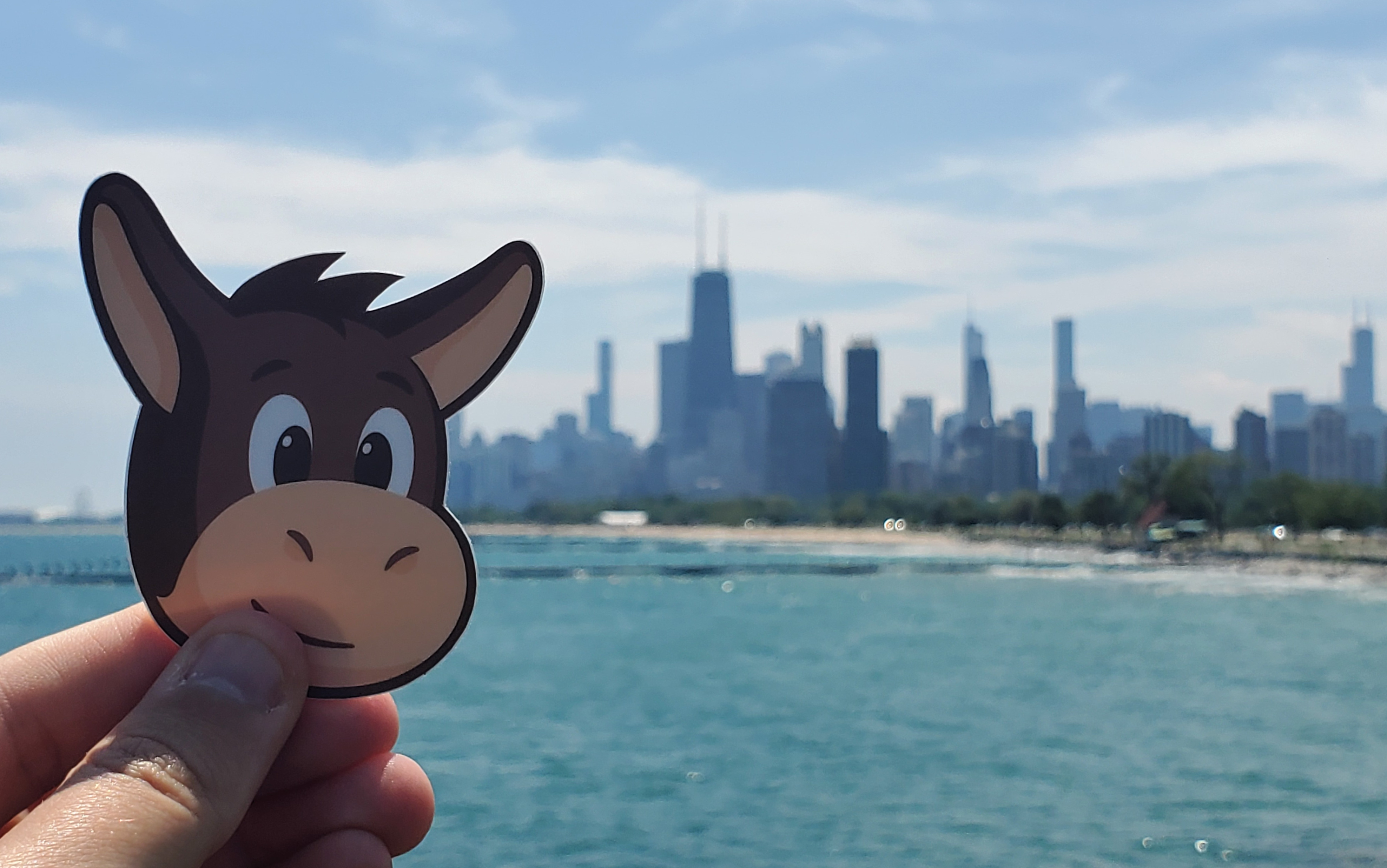 One sticker you might have seen around town is Herman, the friendly mascot of Sticker Mule. Here he is at the Lake Michigan bike path near Fullerton Ave, a popular spot for locals and tourists alike. Our Chicago-based employees really recommended trekking over here (google map link) to take in a unique vista of the Chicago skyline away from the hustle and bustle of the nearby Lincoln Park Zoo.
Chicago highway billboards - A 'sign'ificant presence
Billboards are another place where custom stickers have made their mark in Chicago. Our second photo features a bright orange billboard on I-55 heading westbound from Chicago.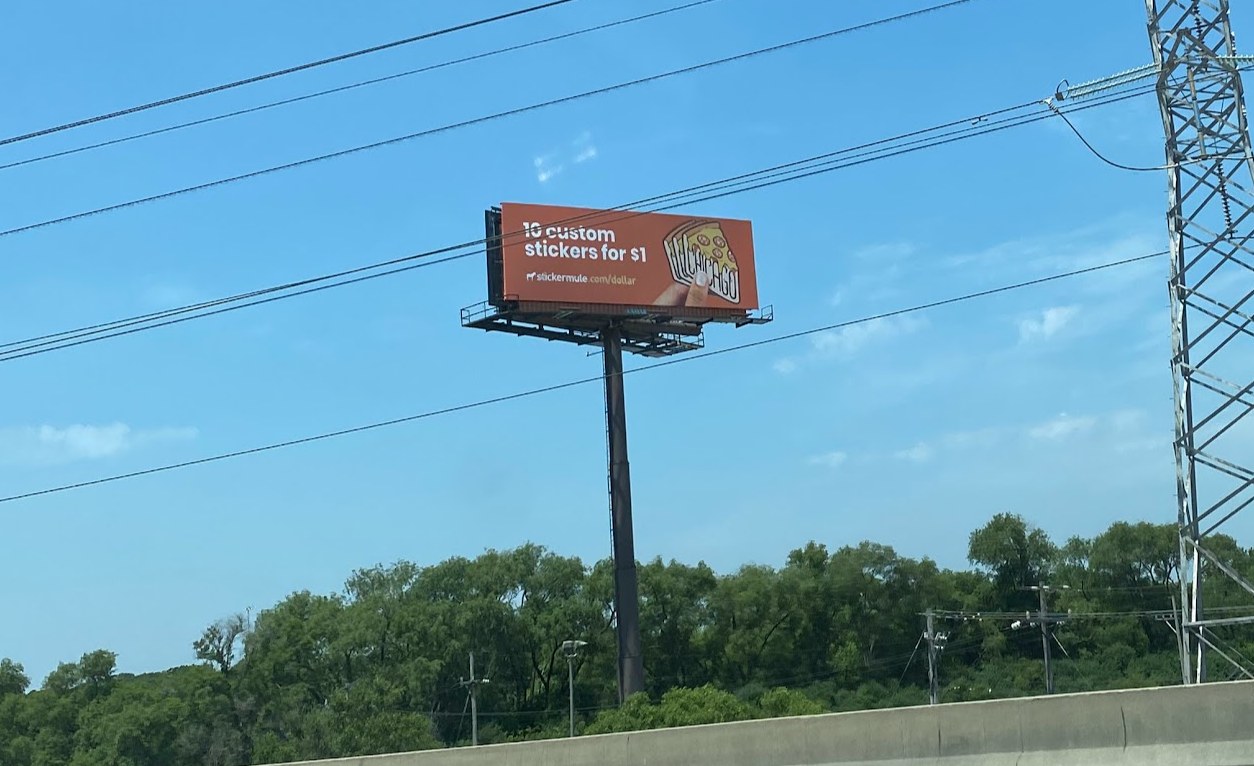 This billboard, visible to thousands of commuters daily, advertises our fan-favorite deal where you can get 10 custom stickers printed for just $1. This billboard is one of a dozen others, that are bringing custom sticker awareness across Chicagoland.
Our fan-favorite deal - 10 custom stickers for $1
This deal, featured on many billboards across the city, offers incredible value. For just $1, you can get 10 high-quality, fully customizable stickers. For example, a bright orange billboard is advertising this deal, located in downtown Chicago near LaSalle and Ohio in the River North neighborhood.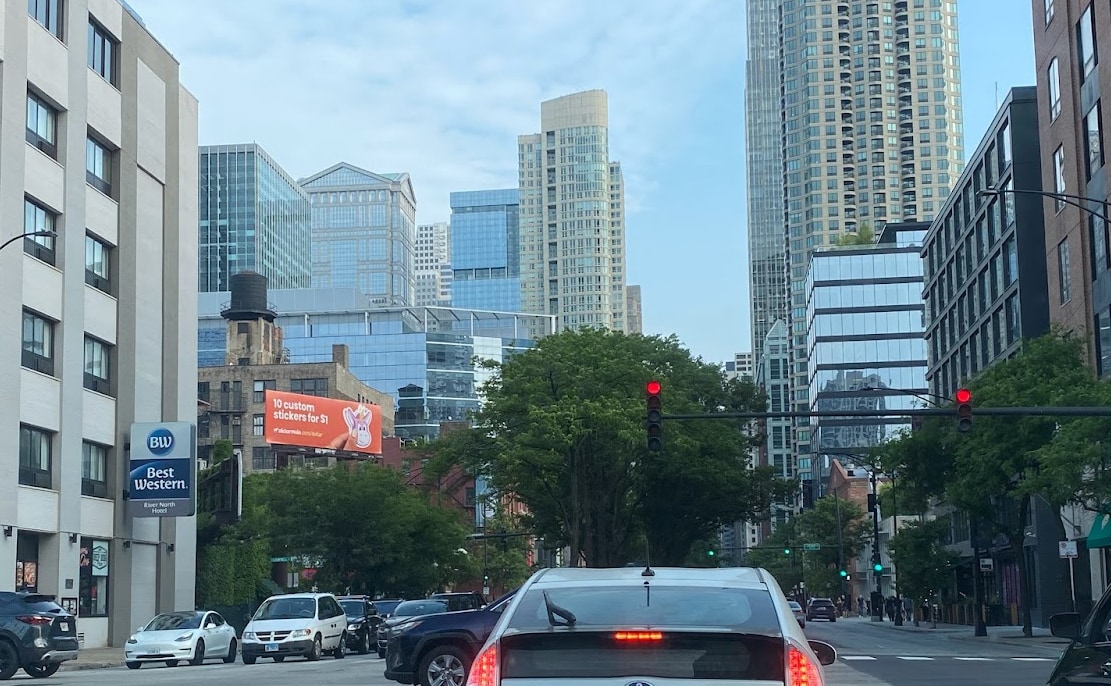 This billboard, like the one on I-55, is easy to spot for all Chicago custom sticker fanatics out there!
Endless possibilities with custom Chicago stickers
When it comes time to print your custom stickers, the possibilities are truly endless. You can create stickers that celebrate the unique culture and spirit of Chicago, using famous landmarks, slogans, and imagery.
For instance, imagine a sticker featuring the iconic Cloud Gate, affectionately known as "The Bean", with its mirror-like surface reflecting the city's skyline. Or a sticker showcasing the majestic lions that guard the Art Institute of Chicago, a symbol of the city's rich cultural heritage.
You could also create stickers with popular Chicago slogans like "The Windy City" or "City of Big Shoulders". Or perhaps a sticker featuring the four red stars of the Chicago flag, each representing a significant event in the city's history.
And let's not forget about Chicago's sports teams. From the Cubs and White Sox to the Bulls, Bears, and Blackhawks, you can show your team spirit with custom stickers featuring team logos or famous players.
Why choose Sticker Mule for custom stickers in Chicago?
So why choose Sticker Mule for your custom stickers in Chicago? First, our stickers are durable, weather-resistant, and feature vibrant, full-color printing. Second, we offer incredible value with deals like our 10 stickers for $1 offer. Finally, we make the process easy with online ordering, free and fast delivery, and excellent customer service. The only way we are able to offer such an incredible deal is because we are so sure you'll love your stickers and come back!
Custom stickers are transforming the cityscape of Chicago. They're on our laptops, our water bottles, our cars, and our storefronts. They're even on our billboards. And with Sticker Mule, getting custom stickers is easy, affordable, and fast. So why wait? Brighten up your summer with custom stickers in Chicago.
Start printing custom stickers in Chicago!
Ready to join the custom sticker revolution in Chicago? Order your custom stickers from Sticker Mule today and experience the quality and convenience for yourself. And don't forget to share your sticker stories with us on social media. We can't wait to see where Herman pops up next!