How Grado Labs built their word-of-mouth marketing machine
Publicado por David Kelly el
When I first heard of Grado Labs, my immediate thought was: here's another audio company. Probably not much different than the rest.
Boy was I wrong. Grado Labs is totally different.
Before Beats came along, Grado Labs was unleashing sweet, melodious tunes into their customers' ears with award-winning headphones.
In fact, Grado Labs has now been around for 64 years.
And while Grado's competitors spend millions on marketing — with a flashy internet ad here and another commercial there — Grado has built their brand without any advertising since 1953. They rely completely on word-of-mouth.
Some of Grado's successes:
Massive companies, like Microsoft, beg Grado to commission special limited pairs of Grado headphones
Musicians, like John Mayer, swear by Grado headphones in the studio when recording and mixing an album
Celebrities, like Elijah Wood, retweet Grado tweets just because they love the brand so much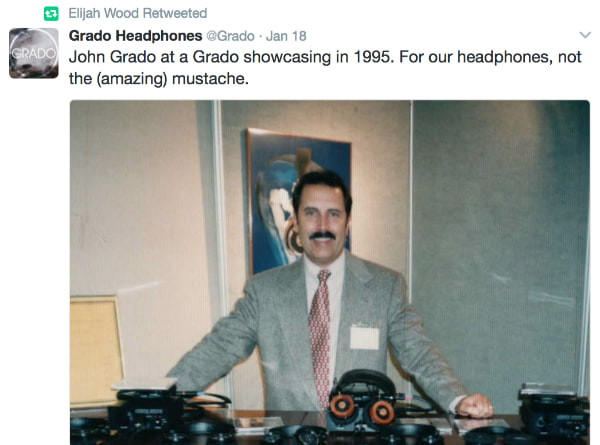 For Grado, this is business as usual.
Random retweets from Elijah Wood? Regular occurrence.
("I just wish Elijah would retweet some of my better tweets," VP of Marketing Jonathan Grado laughs.)
For audiophiles everywhere, Grado Labs stands above the rest. What makes this brand special? Why are they so successful?
I went on a mission to find out. Here's what I discovered.
Grado Labs timeline
1950 — Joseph Grado, a watchmaker at Tiffany & Company, had an idea to start producing audio equipment.
"Joe was making phono cartridges out of his house," grandson and current VP of Marketing Jonathan Grado explains. "These phono cartridges hold the needle for a record player to play a record"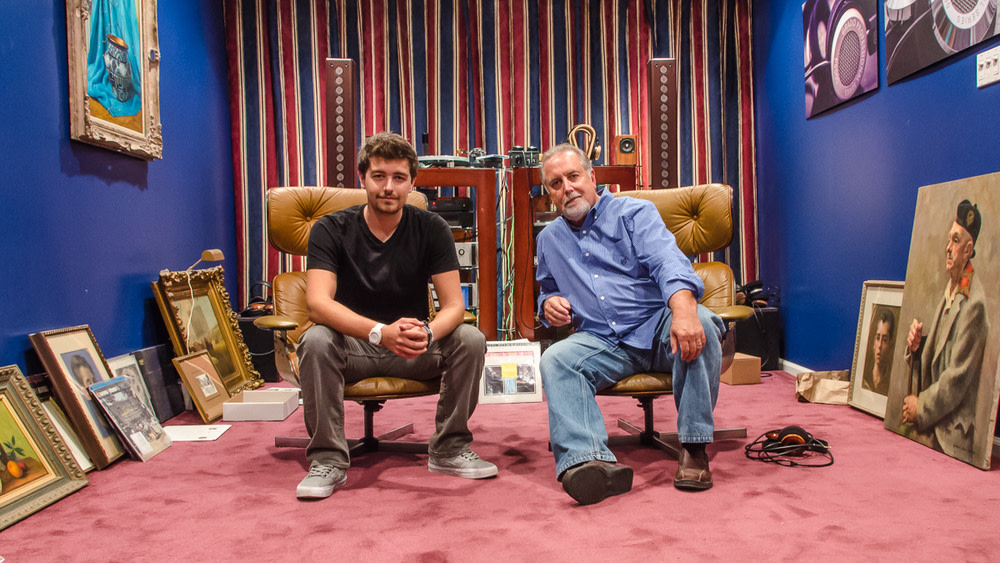 1953 — As phono cartridge production outgrew the family's kitchen table, Joseph took over the small building of his family's struggling fruit business and officially created Grado Laboratories.
1961 — Fueled by the unexpected success of phono cartridges, Grado Labs started growing rapidly. They released new products for record players, including the Dustat Record Cleaner, speakers, turntables, and more.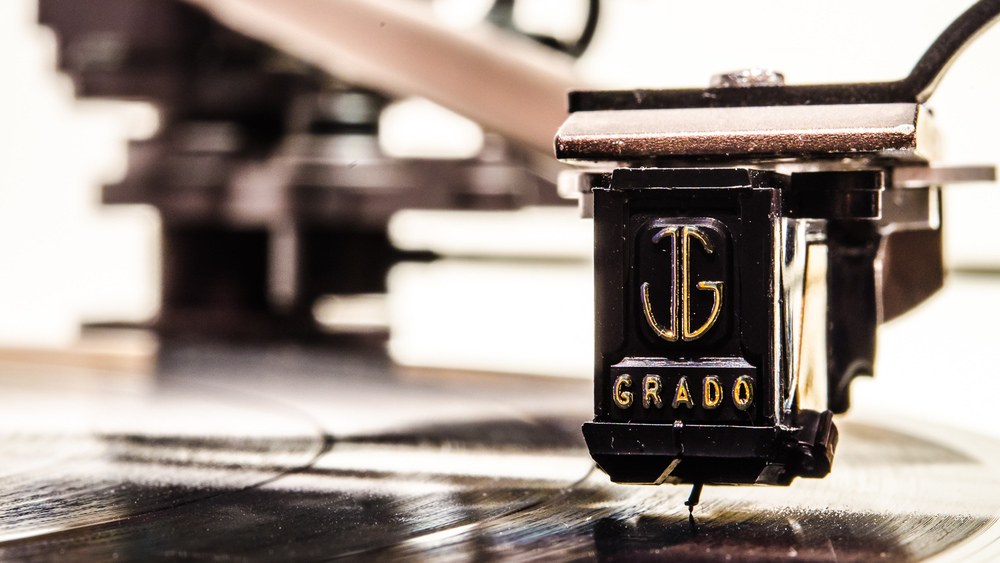 1965 — John Grado, Joseph's nephew, starts sweeping floors at Grado Labs at age 12. In between cleaning duties, John learns about sound and electrical engineering from Joseph.
"I've been working at Grado for 52 years now. But it doesn't seem that long. Feels like I'm just getting started," John told me.
1974 — John graduates from college (and sweeping duties) and joins Grado full-time.
1984 — Phono cartridge development is at its peak. Grado is making 120,000 cartridges per year. All cartridges are hand-made at a small Grado Labs building in Brooklyn, where the family also lives on the top floor.
1990 — Tides quickly turn. Turntable sales slow down, and so does Grado Labs and their phono cartridge business. Joseph retires, and John buys the company, becoming President and CEO.
Jonathan: "Grado went from 10,000 cartridges per week in the mid-1980s to 10,000 cartridges per year in the early 1990s."
1991 — John needs an idea to keep Grado Labs from closing down. He decides to enter the headphone market. "I noticed headphones were considered second-class citizens. Most people focus on speakers, so I thought we could have the best impact on headphones."
1993 — The SR325, Grado's first pair of headphones, is released.
1994 — A second pair of headphones, the SR60, gets a glowing review from a popular magazine and goes "viral"
1997 — The popularity snowballs. Forbes magazine profiles John and calls him "one of the finest names in stereo headphones"
2003 — Grado Labs celebrates their 50th anniversary
2013 — Jonathan, John's son, joins Grado Labs full-time after graduating college. With a $0 marketing budget, Jonathan has to rely on word-of-mouth to grow the brand. He uses stickers and social media to push Grado products, and Mashable names Grado Labs a top 8 most social small company in America. The praise continues as Wired says Grado builds the "best headphones in the world."
2016 — Grado sees record revenue. And they're just getting started.
From the brink of extinction to massive success
"I was having the most fun when we were struggling the most," jokes John Grado about the early days of Grado Labs.
In 1965, vinyl records were growing in popularity and Grado Labs phono cartridges were a popular choice for enthusiasts.
Over the next ten years, Grado would make almost 500,000 phono cartridges each year.
Every cartridge was build by hand in their small Brooklyn building, manually tested part-by-part, and carefully packaged and sent to stores.
But then, it all came to a screeching halt.
The unassuming Grado Labs building, as it stands today. It's still used by Grado Labs 60+ years later.
In 1988, phono cartridge production had slowed to a crawl as consumers moved to portable audio devices.
Overnight, Grado Labs went from "growing business" to "uncertain future."
Deciding to retire, Joseph sold the business to his nephew John as big questions loomed on the horizon. Will phono cartridge sales ever pick up again? Is the business doomed? Where do we go from here?
"Business is like being a captain on a ship," John explains. "There are 'up' times, where the weather is nice and anyone can steer the ship. But there are also 'down' times when you're in the middle of a storm. It's during the storm the talented people survive."
Down to three employees and a lot of uncertainty, John made a critical decision for the future of Grado Labs.
Pivot the business.
"At first, I considered getting into the speaker business. I tinkered, looked around at what others were doing, and ultimately decided against it. There was so much competition and I thought there was a bigger opportunity with headphones."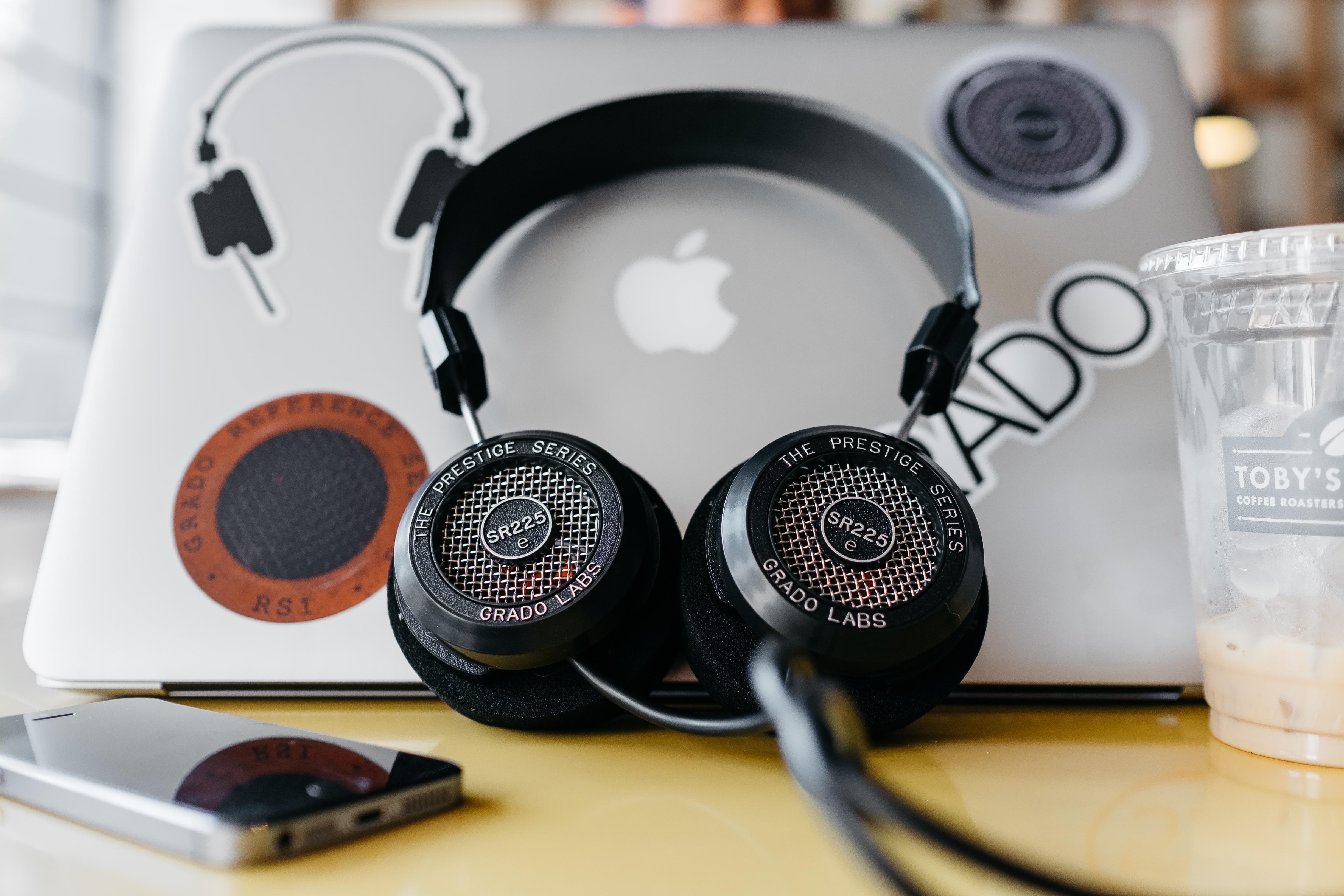 Taking lessons he picked up working under Uncle Joseph, John started experimenting.
Failure after failure, and iteration after iteration, John tested until he built the perfect pair of headphones.
"Even today, people tell us everything we put out is a hit and it's perfect. But what they don't see is a big pile of stuff on the chair we didn't put out because it didn't match our standards."
In 1994, two years after starting headphone tests, John and Grado Labs released their second pair of headphones called the SR60.
They were a massive hit. An unexpected review in Stereophile magazine put the headphones on the map in the audio community. The headphones started selling like crazy.
In 1994, just a few years removed from near-extinction, Grado Labs saw revenue of seven figures.
Within a few years, audiophiles everywhere were raving about Grado Labs headphones. The business was growing again.
Building word-of-mouth marketing to the next level
"Every ad says it's the world's greatest product. Everything can't be the world's greatest. Wherever I look, I see ads I don't believe. Why would anyone believe ads for Grado headphones?"
When John re-focused Grado Labs in 1990, he refused to pay for advertising — just like Joseph, going back to 1964.
Instead of spending money on ads, John decided to reinvest the money back into the business to create more incredible headphones.
Relying solely on good reviews and word-of-mouth from loyal supporters, Grado Labs grew their reputation.
Generation to generation, the headphones were passed down.
Grandparents handed down SR60s to their children — who then handed it down to their children.
Kids gathered around the living room to listen to a record player using a Grado phono cartridge made 40 years earlier.
And entire families would bond over the near-perfect sound Grado products produce.
Grado's reputation didn't stop with just families, though. Celebrities, musicians, and audiophiles obsess over their Grado headphones.
(Plus, unlike traditional headphone brands, which pay money for celebrity endorsements, Grado has never spent a dime asking people to wear their headphones.)
For example, Jimmy Fallon wears Grado headphones live on his award-winning show.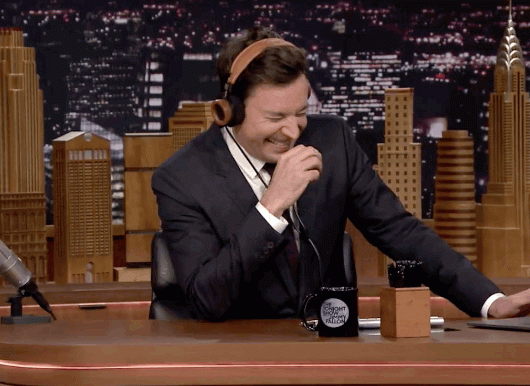 Music producer Rodney Hazard — who's produced for Joe Budden, A$AP, and Meyhem Lauren — uses Grado SR80s to help him create the best possible music for his artists.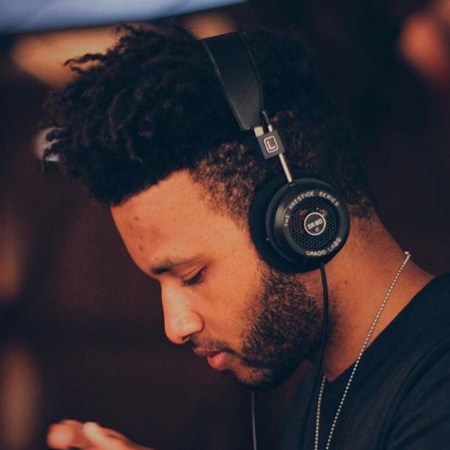 Rodney Hazard rocking a Heritage pair of Grados.
And Grammy Award winner John Mayer bought a pair of PS500e Grados to make sure his music sounds the best it can (and to enjoy the music of other artists).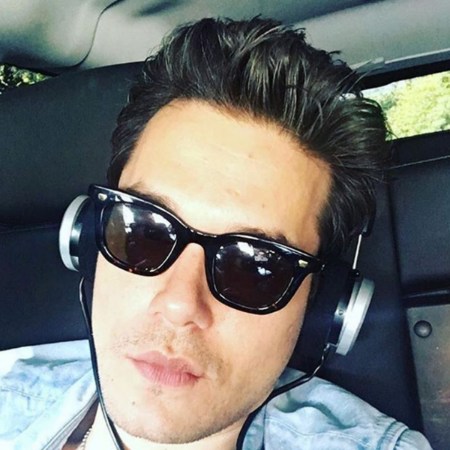 John Mayer, listening to music on a pair of Grados.
Families, musicians, celebrities… for music lovers everywhere, Grado is synonymous with "premium."
Recently, Grado Labs had another trick up their sleeve to grow the brand: social media marketing.
While in college, Jonathan Grado wanted to help his dad with the family business. "I had the idea to start marketing our brand to more people and hopefully help us grow."
But Jonathan was in for a big surprise.
"My dad said I could help with marketing, but he couldn't give me a budget. I had $0 to work with."
Forced to be creative, Jonathan turned to Facebook and Twitter, "I wanted to create a place for Grado Lab fans and audiophiles to congregate."
Almost every day, Jonathan would tweet and post on Facebook. His most successful posts were photos of Grado's beautiful, hand-made headphones.
Photos pull people in, and the sound of our headphones keeps them here."
Since Jonathan started using social media to showcase the headphones, Grado's popularity has skyrocketed.
In 2014, the leading social media news company Mashable named Grado Labs one of the top social media small businesses in the United States.
And over the past three years, revenue has more than doubled.
Now, with a Facebook, Instagram, and Twitter page, photos are just as important. "Photographs of our headphones drive a ton of great comments and draw a lot of potential buyers to our brand."
What will Grado Labs do in the future?
"The major focus here is behind-the-scenes. We've never paid for an endorsement. We'd rather random people like our stuff than become a name-brand enterprise."
As Jonathan shares the vision of Grado Labs, it's clear the team is careful not to grow too quickly and lose their quality.
Even with healthy revenue, there's no talk of building an ad budget. No talk of buying celebrity endorsements. And definitely no talk of mass-producing the headphones in China to lower cost.
"We don't need to be the world's largest company or conglomerate to be successful," CEO John is quick to remind the small team at Grado.
With steady, focused growth there are two other marketing strategies Grado Labs is using with success:
Beautiful, high-quality stickers to match the brand (and grow viral marketing)
Monthly email newsletter — including a birthday surprise for subscribers
Jonathan has always been a big fan of cool stickers. Going forward, he plans to further incorporate stickers into the Grado Labs brand.
"I keep some stickers with me at all times and some on my desk. They're great to share with friends or include in orders."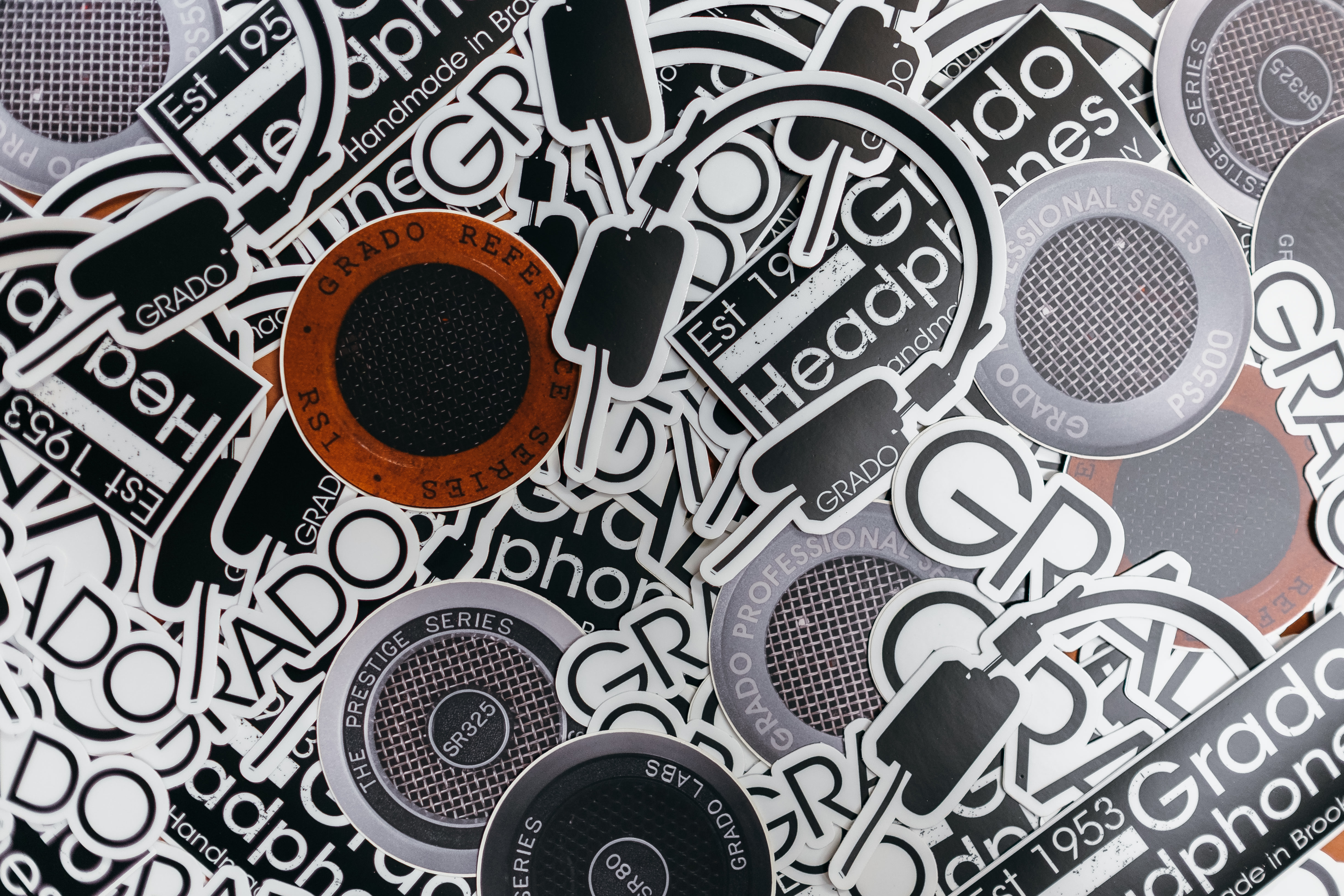 Over the years, Jonathan has used die cut stickers, rectangle stickers and transfer stickers from Sticker Mule. "No matter where our customers put the stickers, Sticker Mule quality speaks for itself. The stickers always last and look great."
Going forward, look for even more stickers from Grado Labs.
On the email side, Jonathan has been building the Grado Labs newsletter.
Over the years, Jonathan heard from thousands of dedicated followers who wrote to Grado Labs begging for updates.
Add in people who entered Grado contests and purchased headphones, and there were about 15,000 email addresses Jonathan had saved.
To appease their raving fans, Jonathan built a newsletter. Every month, he sends out new stories, films, photos, and more for the Grado Labs faithful.
The results have been positive. "Email works pretty well for us. It's a good sign for the future."
What can you learn from Grado Labs?
After talking with John and Jonathan at Grado Labs, three key principles come to mind:
Quality
Creativity
Contentment
These key focuses bled through everything they shared:
"Give people the best product you can and eventually you'll be successful."
"We had a recent 5-year gap between new headphone products. We only release when it's needed."
"All the work and experience of 64 years leads to creating high-quality headphones today."
The craftsmanship, care, and focus is what makes Grado Labs different. Instead of nickel-and-diming, or focusing on revenue and satisfying shareholders (like so many other companies), Grado focuses on releasing amazing products and let everything else take care of itself.
Today, 64 years later, you can still find Grado Labs in the same unassuming Brooklyn building. While they continue to grow, they're doing it on their own terms.
There's no sign on the door, and if you'll have to knock loudly because John, Jonathan, and the rest of the team are hard at work building perfect headphones.
If you want to say hello to John and Jonathan (and the rest of Grado Labs), click here.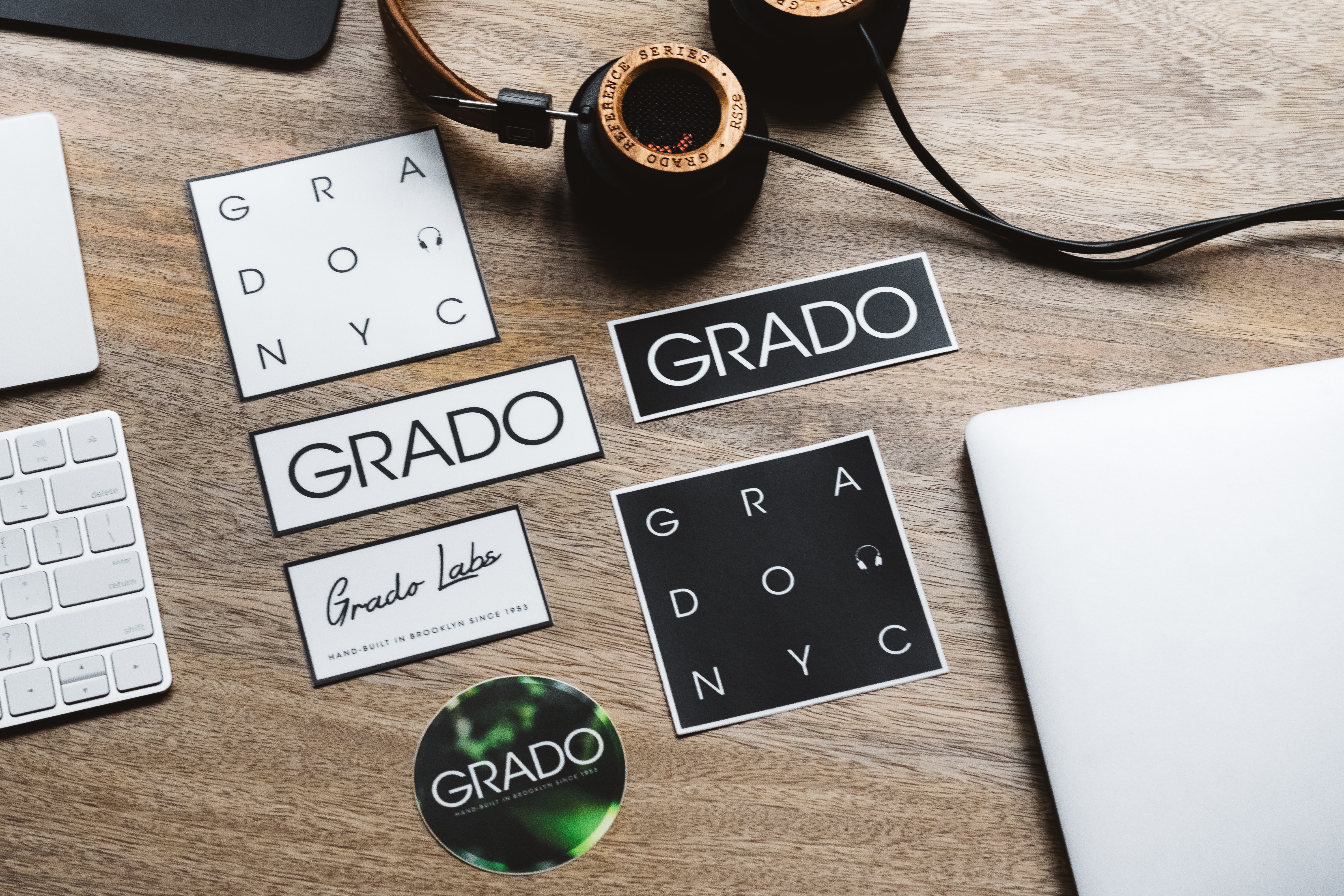 There are countless ways to delight your customers and build your word-of-mouth marketing machine using stickers and other custom printed products.
Check out more ways Sticker Mule can help your business grow.