Top 7 photo background remover apps & services in 2022
Posted by Sticker Mule on
There are a lot of services out there promising to remove backgrounds automatically from photos. Most do a pretty good job for basic and heavily contrasted background colors. But which one is the best of the best? Which one can remove the bg from a tricky photo and pick out just the item focused in the middle?
Well to answer that, we set our mules out on a quest to see which service did reign supreme and the results are telling!
To test each service to the limit we picked a photo that we wanted to make some custom die-cut (custom shaped) stickers out of. We used a photo with a gradient background (since we found those are a bit trickier for some services) and used the same photo to test out all the background removing apps out there.
We tested close to 20 services and we've narrowed it down below to the top 7 places to remove backgrounds online;
1) StickerMule.com/trace (Best Free App)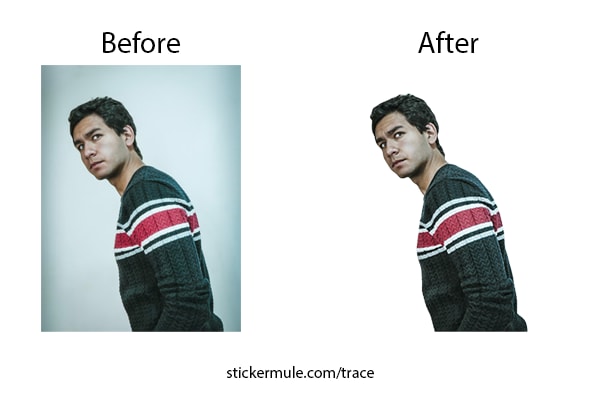 ahem Did we mention we have a tool to remove backgrounds online all for free? It's called Trace and it definitely performed well under the pressure of our test. It was able to figure out that the person was the main focus of the photo and remove all of the background smoothly and correctly. That would make Trace a great service by itself, but combined with the fact that I can download the processed image in full HD for free makes a compelling case that Trace is indeed the best tool for removing a bg from a photo online right now.
2) Photoscissors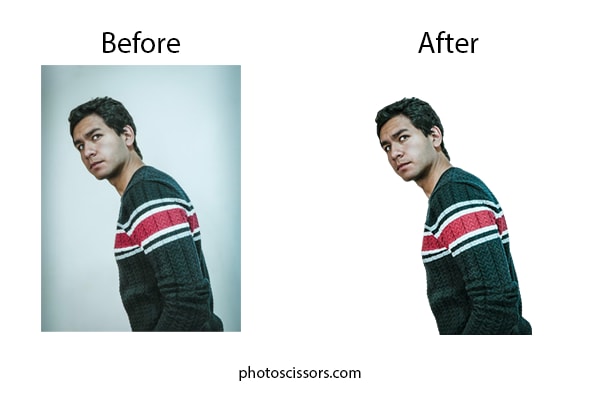 Photo Scissors was able to do a perfect cut out of the background for basically every photo we tried. Why isn't it #1? While the service was excellent, the downloading was a bit tricky. The non-paid download didn't want to open up in Photoshop for some reason and copying it from the photo preview app resulted in a black background. The pro version worked perfectly though. If paying is not a deal-breaker, then this is an excellent service to remove backgrounds automatically.
Visit PhotoScissors.com
3) PhotoRoom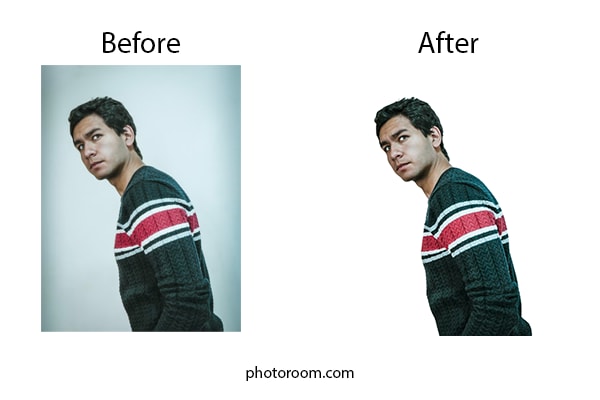 Photoroom was one of the easiest apps to use to remove the bg from a photo. You just had to drag and drop the photo and press the download button to get the full-sized image right away. There is no cost associated with it from what we can tell, so there is no doubt that this service is a top 3 photo background remover
Visit Photoroom.com/background-remover
4) Removal.ai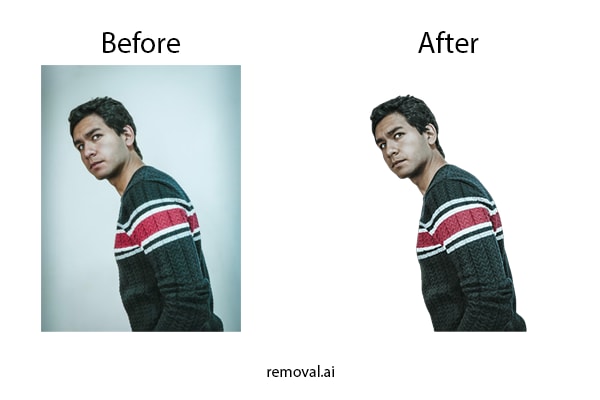 Removal.ai was a quick process and it was able to remove all the background without much issue. Just like Photoroom above, it looks pretty snazzy but you only get 1 free full HD download per account. It costs only $0.20 per image (at the cheapest level) for additional images, so it's one of the best priced paid apps out there.
Visit Removal.ai
5) Remove.bg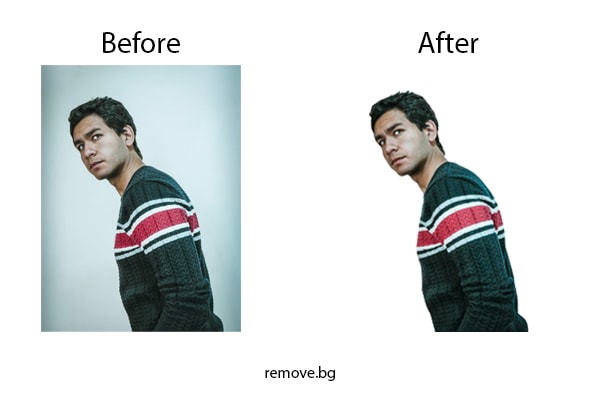 Remove.bg is the service that started it all. It was the first mainstream service that allowed you to remove the background automatically without the need of using photoshop or other image programs. For the most part, this service is still great. The cheapest plan churns out images at $0.23 so it's still pretty affordable. Like every service that made it on this list, they do picture background removing very well.
Visit Remove.bg
6) Retoucher.online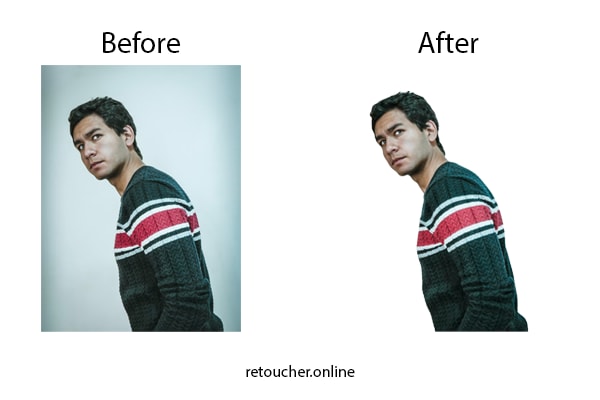 Retoucher did better than a lot of other services we tried, so it definitely deserves a spot on this list. They also allow one free HD image download per day, so you can get some fair use out of this service. However, if you plan on doing a bit more than that, it may get pricey without a monthly subscription. The pay-as-you-go plans start at $0.60 which is on the higher level of these services. But they do have cheaper options if you opt in for a monthly plan.
Visit Retoucher.online
7) Experte.com/background-remover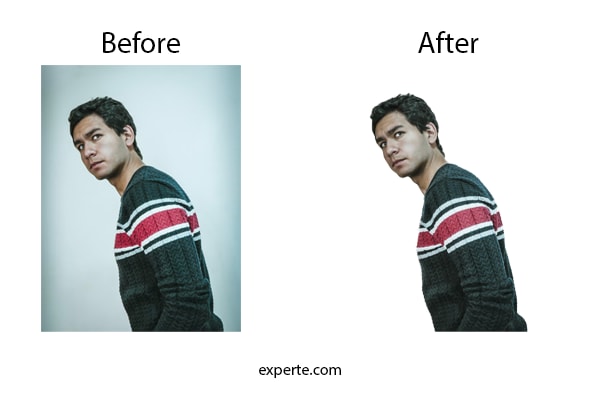 Last but certainly not least, is Experte. They handled this test great, but with some other tests we did, it did struggle a bit. However, it looks like this is a totally free service for both personal and business use, so it's definitely great to know about since it won't set you back anything!
Visit Experte.com/background-remover
Well there you have it, the top 7 best background removing apps & services in 2022. Each one of these services is a great tool to have in your toolbox, but some may be a bit cheaper or a bit more effective than others. We hope you learned a bit about all the great background remover services out there and found some new ones out too!