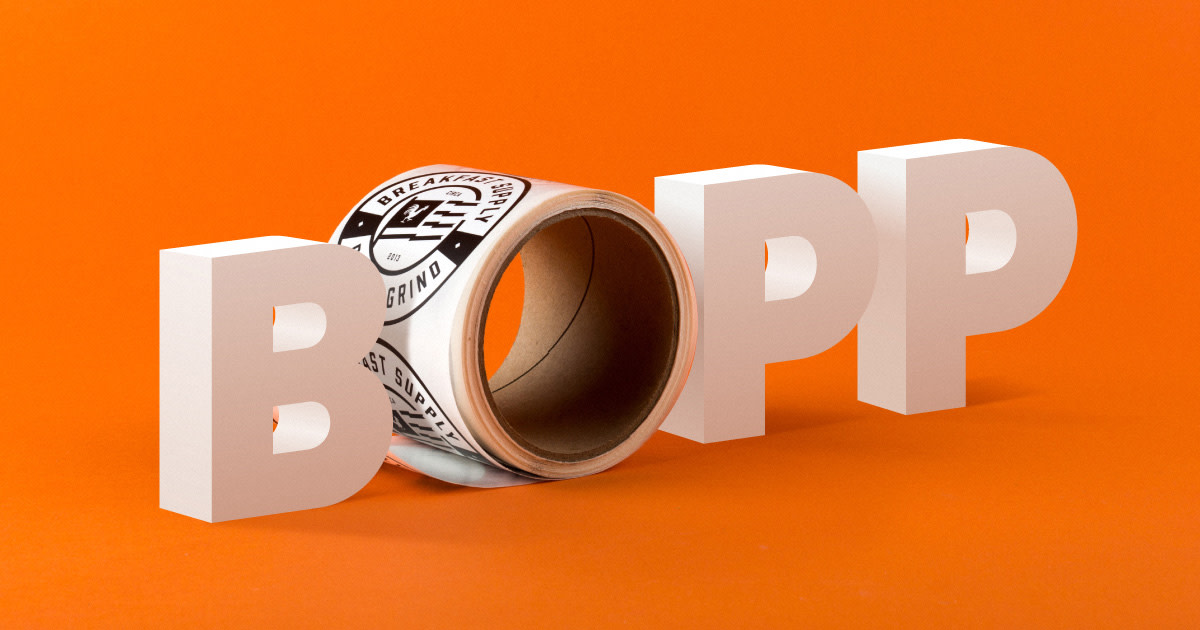 We use BOPP for all of our custom labels. But what is BOPP exactly?
Packaging industry experts would answer the question with a technical term: biaxially oriented polypropylene. That's a fancy name for a type of plastic. "Biaxially oriented" means manufacturers stretch the plastic film in two directions during its production. They do this to improve its strength, flexibility and clarity.
Basically, BOPP is the kick-ass material we use to make the best labels. Here's why we love it.
Why is BOPP a great material for labels?
A label should be easy to print on, resistant to water and chemicals, and either clear or opaque, depending on your needs. BOPP label material ticks all of these boxes and more.
BOPP is perfect for printing
Printing with both water- and solvent-based inks is possible on BOPP labels. Manufacturers of BOPP film treat its surface using various methods—like corona treatment—to improve its adhesiveness and printability.
Water, chemical, and UV resistance
The tough BOPP is "the Hulk" of plastic films. Almost indestructible, it resists oil and water, making it pefect for labelling products used in the kitchen or in the bathroom.
Thanks to its resistance to most chemicals—solvents, bleaches, and disinfectants—BOPP is also suitable for drug and cosmetic labels.
Lastly, laminated BOPP film can also handle UV light, meaning its colors don't fade in sunlight.
BOPP can be crystal clear or opaque
BOPP has excellent clarity, so it's ideal for see-through labels. But this material is also available in its opaque variety. So, whether you want a totally transparent or brightly colored label, we have a type of BOPP label to meet your needs.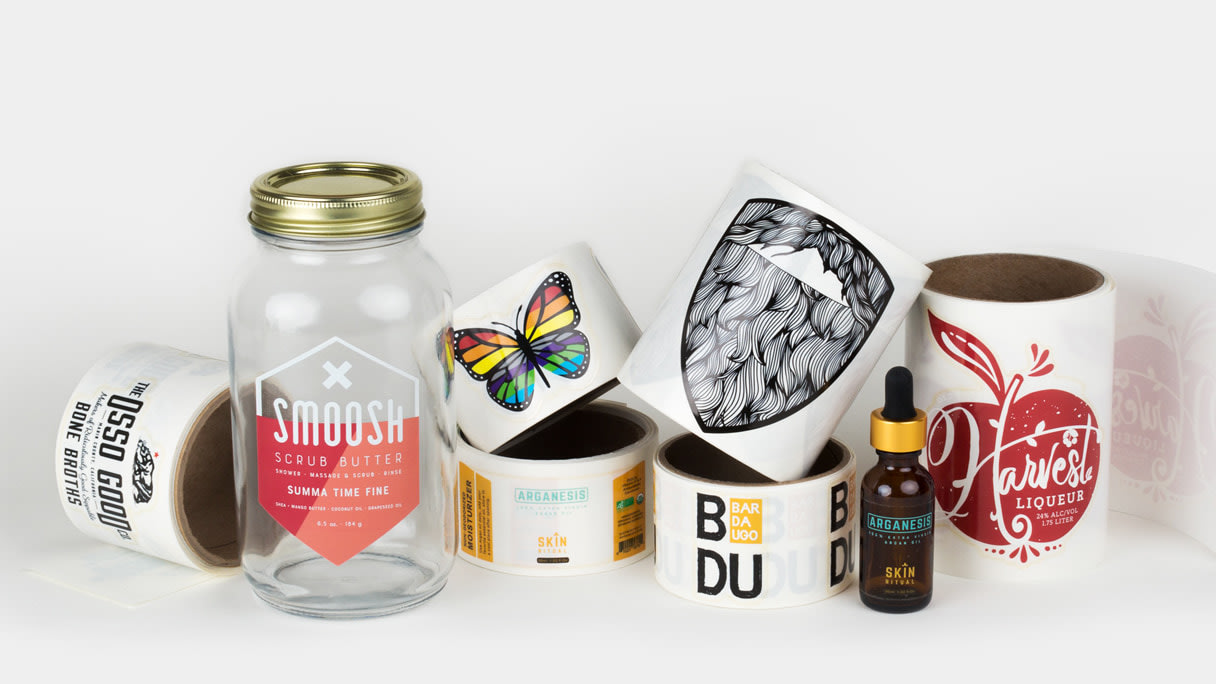 Why BOPP is the only material you need for labels
Versatile and durable, BOPP is an excellent material for labels in the food and non-food packaging sectors. It has many advantages over other label materials, like paper and vinyl.
BOPP vs. paper labels
Unlike paper labels, BOPP stands up to water, oil, and chemicals. Plastic is also more durable and stronger than paper. So, a BOPP label resists tears and scratches better than paper does.
BOPP labels vs. vinyl stickers
BOPP is thinner (3.4 mil) than the vinyl material (7 mil) we use for custom stickers. And because labels are printed on a roll, this makes them ideal for fast peeling and application. Check out stickers vs. labels for a more detailed comparison.
BOPP labels are food-safe
Being food-safe, BOPP is a superstar in the food packaging industry. Almost any kind of food product can use a BOPP label. Coffee and tea packaging, honey jars, wine bottles, and all sorts of food containers are just a few examples.
Thin and flexible for any container
Flexible and very thin, BOPP labels stick well to any container. That can be a mason jar or a jelly jar, a container for spices, or a scented candle. Add the scratch resistance of BOPP, and the label may last longer than the contents of the container.
BOPP labels are water and oil resistant
Any label that may encounter oil or water needs to come out undamaged. The water and oil resistance of BOPP label material make it useful for applications in the cosmetic industry and many others. So, Sticker Mule labels are perfect for moisturizer jars, shampoo bottles, and lip balm tubes, among others.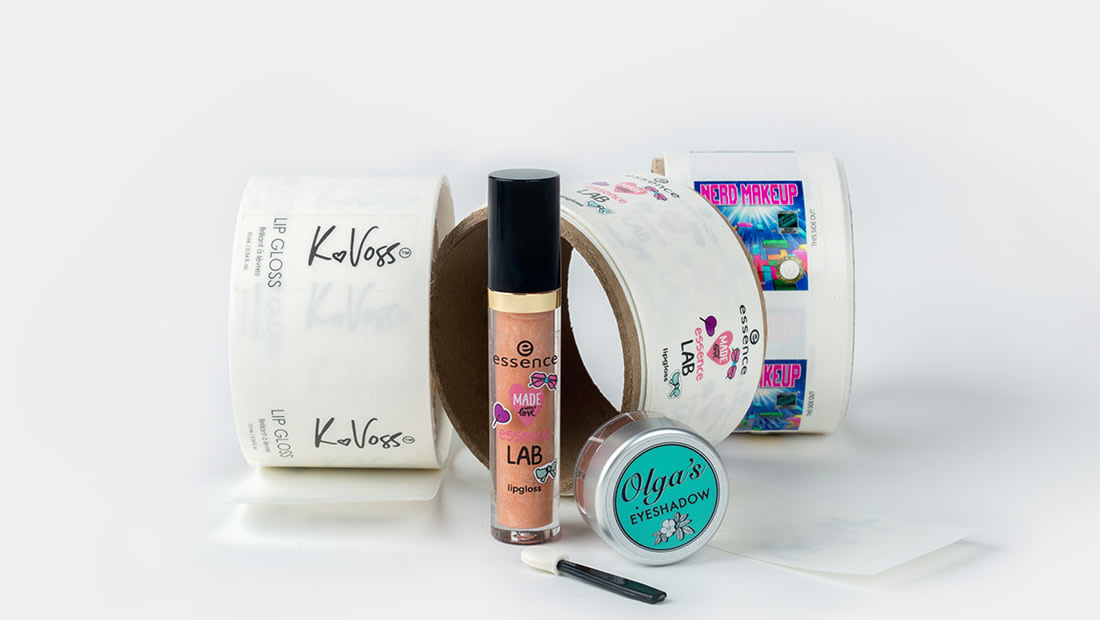 Why aren't you using BOPP?
BOPP is a material that needs specialized equipment. Sticker Mule makes it easy for you to get any kind of label you need for your homemade creations or for your business. We use the best materials and equipment so we can turn your design into a high-quality label.