Label Dispenser
Our automatic label dispenser outperforms competitive dispensers while costing 50% less. Try it risk-free with our money back guarantee.
€161 + free shipping €179
Money back guarantee
Increase productivity
Eliminate hand peeling and increase productivity with automatic label dispensing.
Record low price
Our next-gen label dispenser is 50% less than outdated competitive dispensers.
Dispense in style
Work happy with an automatic label dispenser that's beautiful and easy to use.
Automatically dispense labels with style.
Peeling labels by hand is frustrating and time-consuming. Our automatic label dispenser saves you time and money while costing 50% less than competitive dispensers. Engineers at Sticker Mule spent 2 years upgrading label dispensing technology to produce a modern dispenser that's beautiful, fast and easy to use.
Reviews for Label dispenser
3.6 / 5

27

Total reviews

63%

Would order again
Big But Helpful

KTC

At first glance out of the box, it looks gigantic - but it's designed to hold many sizes of labels, which it does. Initial setup is very simple, the magnet 'key' that holds the end of the roll is a great implementation. ** Remember when ordering labels to use the "orientation" option set to TOP, so they come off the roll the right way up! Now...mine initially wouldn't switch on, however after a q...

Label Dispenser

FunkyJan

This machine comes in very handy.

So glad I got one !

Alicia's Wonderland

I love it ! It's easy to use and efficient and it makes packaging so much easier ! my problem now is wanting to create more labels to use lol

So easy to use I made it difficult

Angel Ortega

I recently got the label dispenser & it's super easy to use and set up. It's so easy I over complicated it. Once I set up & adjust to fit my labels I was impressed. This will be a time saver. I'm really looking forward & crossing fingers that StickerMule also make a similar device for their packaging tape! The only ding I have is the the dispenser footprint is a larger than I expected. There is...

Crazy cool!

Dalton Tringali

I didn't realize how much I needed this till I got one. This makes everything so much easier. Great product, and sleek looking too!
Frequently asked questions
It supports roll labels up to 114 mm x 114 mm with a maximum roll diameter of 135 mm, a maximum roll width of 140 mm, and a maximum weight of 4.4 lbs.

Before turning on the device, make sure that the roll is correctly loaded in the machine by following the quick start guide.

Automatic mode advances your roll automatically when a label is peeled. To activate automatic mode, press the feed button for more than 2 seconds.

The label dispenser is 13.4"L x 12.4"W x 11.8"H. (340 x 315 x 300mm)

The label dispenser is covered by a full 2 year warranty that covers the repair or replacement of faulty parts.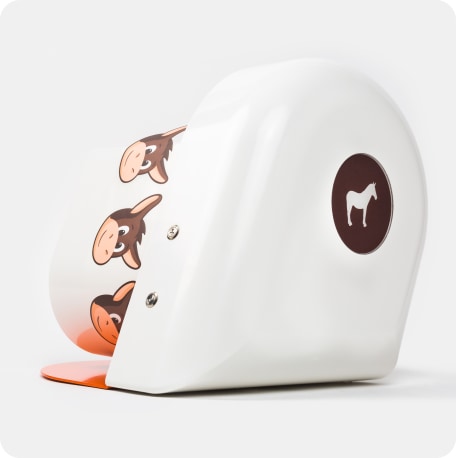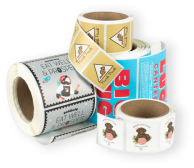 Simple, automatic label dispensing.
Improve your operations efficiency today.