Label Dispenser
Our automatic label dispenser outperforms competitive dispensers while costing 50% less. Try it risk-free with our money back guarantee.
€161 + free shipping €179
Money back guarantee
Increase productivity
Eliminate hand peeling and increase productivity with automatic label dispensing.
Record low price
Our next-gen label dispenser is 50% less than outdated competitive dispensers.
Dispense in style
Work happy with an automatic label dispenser that's beautiful and easy to use.
Automatically dispense labels with style.
Peeling labels by hand is frustrating and time-consuming. Our automatic label dispenser saves you time and money while costing 50% less than competitive dispensers. Engineers at Sticker Mule spent 2 years upgrading label dispensing technology to produce a modern dispenser that's beautiful, fast and easy to use.
Reviews for Label dispenser
3.5 / 5

35

Total reviews

63%

Would order again
Waste of money

Clifton Castleman

Not only is this contraption HUGE (it's bigger than a printer!), it doesn't work half the time and when it does it's VERY finicky. Not worth the money (or footprint)!

great tool for any small business!

jessica la forge

I ordered this label dispenser last week and couldn't be more thrilled! Our ice cream company uses roughly 1,000 nutritional stickers a week. Before this machine we would peel stickers from the roll and stick them on by hand, this process took hours to accomplish a week. Now with this machine it only takes one person to complete this task in just an hour and a half! I highly recommend this machin...

Paid for itself after the first use

Patrick Brown

This was simple to use and worked right out of the box. Time is money and having the label ready to grab is worth the cost. Think about the orientation of your labels, you may want to orient the labels a different direction on the roll.

Perfect.

Theo Kal

When your parcels are many this is the perfect tool!!!

Doesn't work

Kevin

Device will not power on

Love it

Hannah Worthen

Very handy. Durable. Great for packaging. Easy to use. I like that it comes with two types of

Good at dispensing labels, needs improvement on general function

Yaakov Rosenbaum

Labels dispense clean and consistent, but the machine randomly turns itself off. Seems to have some sort of built-in auto-off function that no one wants. Also, one of the two machines we bought had a sharp edge on the label feeding lip. Every time a label was dispensed, the machine would rip the backing. We used a file to smoothen out the edge. We also found that when using the machines und...

Don't work

Sophie jean

I ordered this Product but it doesn't work!!!

Big But Helpful

KTC

At first glance out of the box, it looks gigantic - but it's designed to hold many sizes of labels, which it does. Initial setup is very simple, the magnet 'key' that holds the end of the roll is a great implementation. ** Remember when ordering labels to use the "orientation" option set to TOP, so they come off the roll the right way up! Now...mine initially wouldn't switch on, however after a q...

Doesn't work.

weaselsoneasels

Powers on, but won't make sound or do anything. Litterally. It does nothing. Just lights up. Won't feed, won't move. Contacting for support.
Frequently asked questions
It supports roll labels up to 114 mm x 114 mm with a maximum roll diameter of 135 mm, a maximum roll width of 140 mm, and a maximum weight of 4.4 lbs.

Before turning on the device, make sure that the roll is correctly loaded in the machine by following the quick start guide.

Automatic mode advances your roll automatically when a label is peeled. To activate automatic mode, press the feed button for more than 2 seconds.

The label dispenser is 13.4"L x 12.4"W x 11.8"H. (340 x 315 x 300mm)

The label dispenser is covered by a full 2 year warranty that covers the repair or replacement of faulty parts.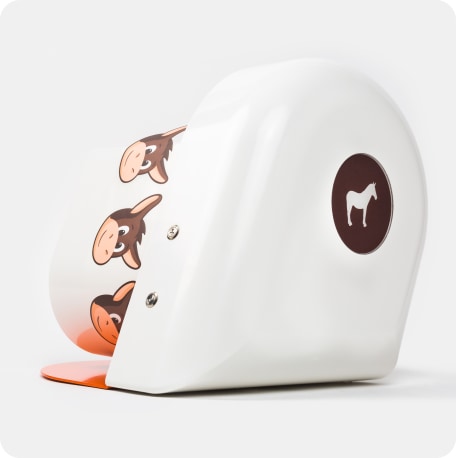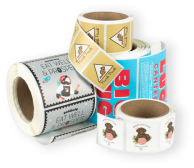 Simple, automatic label dispensing.
Improve your operations efficiency today.