If you have more than one unapproved proof, you can cancel it without cancelling your entire order. To cancel a proof, view it and click order details, then click "cancel this item".
Once all proofs are approved it is not possible to cancel the proof or the order. Since reorders skip proofing and go straight to production they also cannot be cancelled. All orders will automatically cancel if they are awaiting proof approval for more than 15 days.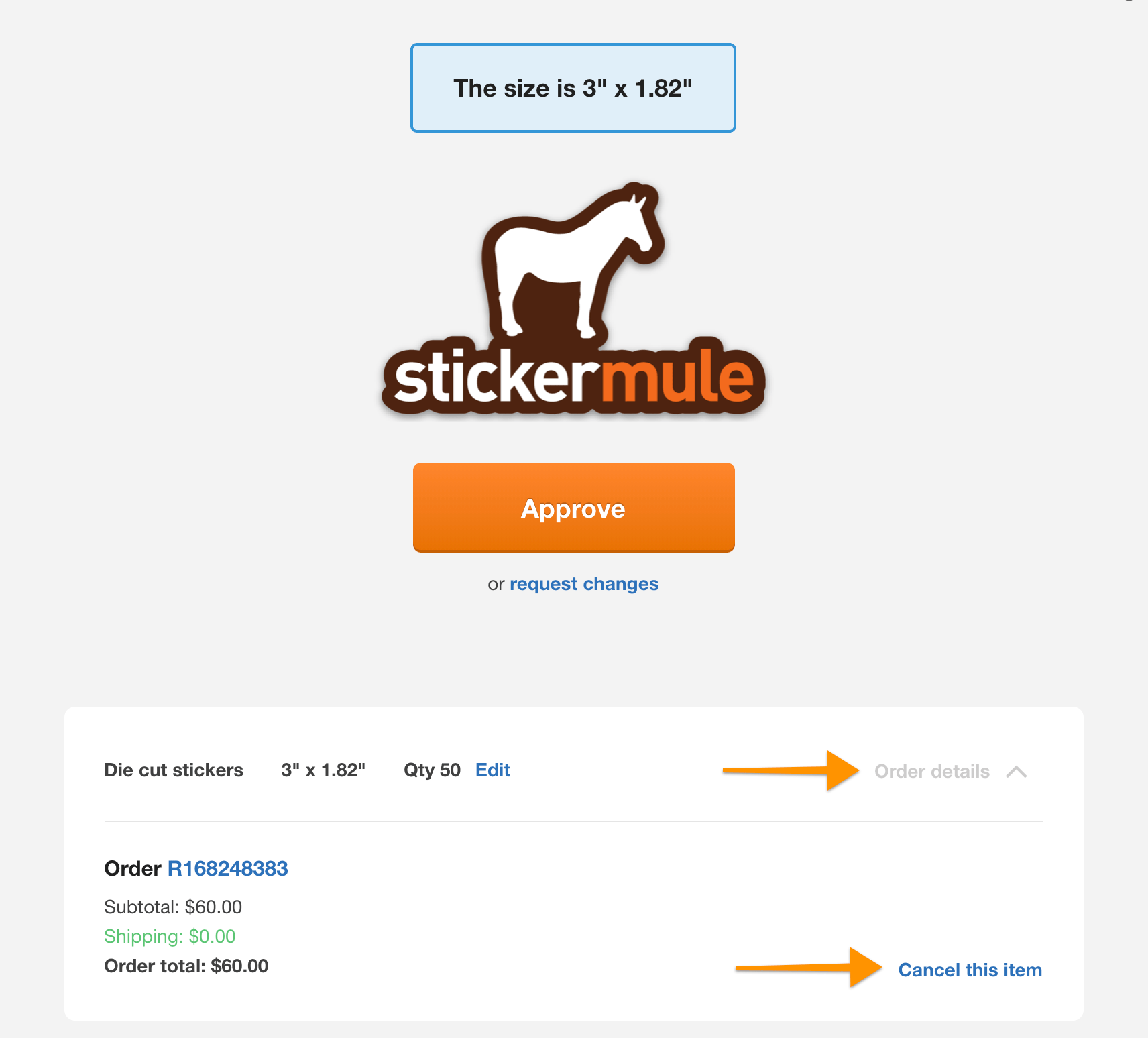 Related article: How do I cancel my order?