Introducing personalized Christmas ornaments from Sticker Mule!
Geplaatst door Sticker Mule op
As the holiday season approaches, many people are thinking about how to make their celebrations extra special this year. One way to do this is by personalizing your decorations, and to help with that we here at Sticker Mule are excited to announce a new product to our lineup: personalized Christmas ornaments.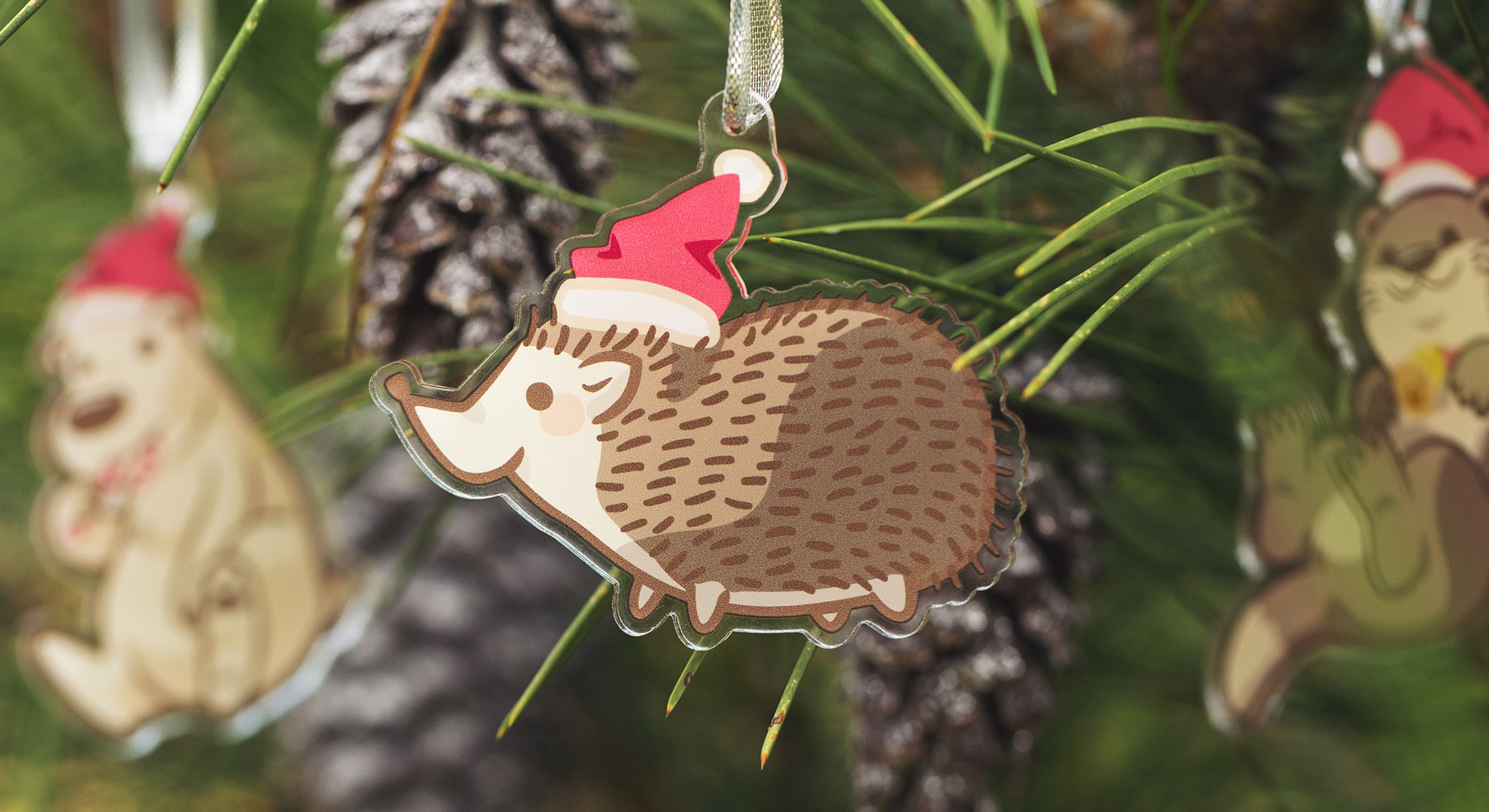 These ornaments are made from high-quality materials and feature your own designs and customizations. Whether you want to add your own photographs, artwork, or text, Sticker Mule makes it easy to create a truly unique ornament that will be a treasured part of your holiday decorations for years to come.
One of the best things about these personalized ornaments is that they make great gifts. Imagine surprising your loved ones with an ornament that features a special family photo or a sentimental message. It's a thoughtful and personal way to show your loved ones how much they mean to you.
But personalized Christmas ornaments from Sticker Mule aren't just for gifting. They're also a great way to add a personal touch to your own holiday decorations. You can create ornaments featuring your favorite holiday scenes and photos, your family's initials, or even your pets. The possibilities are endless! And with their high-quality printing and durable materials, these ornaments are built to last.
Not only are these personalized ornaments a great way to add a personal touch to your holiday decorations, but they're also easy to order. Simply visit the new personalized Christmas ornament page, select the ornament size, and then upload your design. Our team of professional designers will review your design to ensure it looks great. Once you are happy with the proof, we'll get to work creating your personalized ornament.
Once your ornament is ready, it will be shipped to you quickly and securely. And with Sticker Mule's 100% satisfaction guarantee, you can be confident that you'll love your personalized Christmas ornament.
So this holiday season consider adding a personal touch to your decorations with personalized ornaments from Sticker Mule. Whether you're looking for a unique gift or a special way to decorate your own home, these ornaments are sure to be a hit.
Order yours today and add a touch of personalization to your holiday celebrations.