Sticker Mule's custom packaging tape is made with strong, durable paper that is reinforced with fiberglass strands. Popular, high volume retailers use this type of tape to improve their productivity and quickly and securely ship hundreds or even thousands of packages a day.
We use a water-activated adhesive, which allows our tape to quickly create a strong bond to your package once applied. A single strip creates a strong bond once applied to your box, helping you keep your package secure. It's the best way to brand your boxes while improving productivity.
For just a few pennies a box, our full color printed gummed packaging tape helps you brand your boxes in a single pass. If you care about presentation and a branded shipping experience, Sticker Mule's packaging tape is what you should be using.
Our packaging tape is sold in rolls. Each roll is 300 feet long x 3 inches wide or 91m x 7,14cm.
We include a free sponge with every order to help you get started using your packaging tape. If you only ship a handful of packages per day a sponge is an effective, inexpensive way to apply your tape.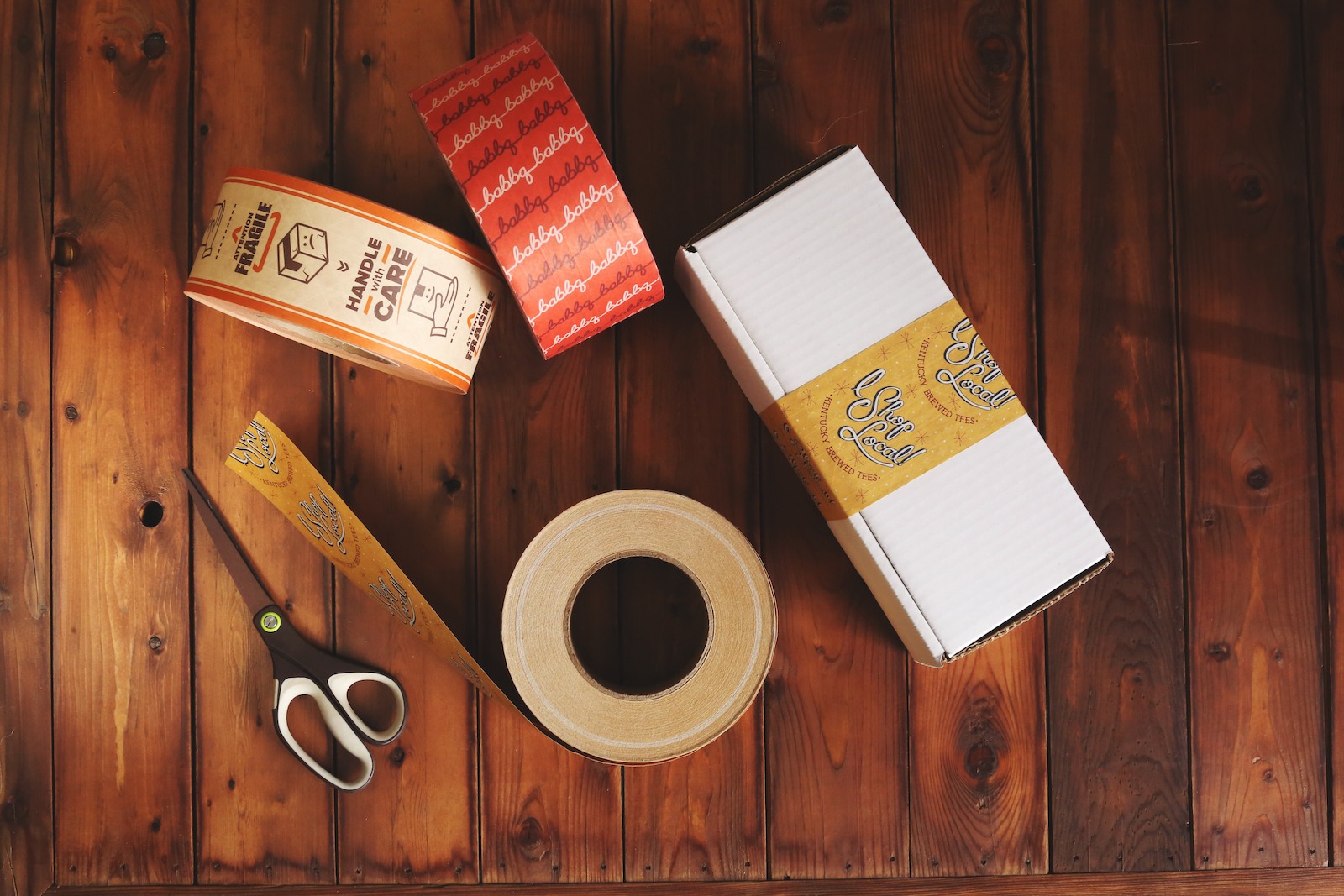 As your shipments grow or if you already ship at a high volume, you may want a faster option. Packaging tape dispensers make the process easy and extremely fast. We reviewed four different packaging tape dispensers to help you decide what type is best for you.
As with all of our orders, you'll receive a proof in 4 hours and our custom packaging tape ships in 4 days or less and includes free 2-day shipping in the U.S.
Learn more about custom tape or order a sample of custom tape today.