Label dispenser
Our automatic label dispenser outperforms competitive dispensers while costing 50% less. Try it risk-free with our money back guarantee.
£143 + free shipping £159
Money back guarantee
Increase productivity
Eliminate hand peeling and increase productivity with automatic label dispensing.
Record low price
Our next-gen label dispenser is 50% less than outdated competitive dispensers.
Dispense in style
Work happy with an automatic label dispenser that's beautiful and easy to use.
Automatically dispense labels with style.
Peeling labels by hand is frustrating and time-consuming. Our automatic label dispenser saves you time and money while costing 50% less than competitive dispensers. Engineers at Sticker Mule spent 2 years upgrading label dispensing technology to produce a modern dispenser that's beautiful, fast and easy to use.
Reviews for Label dispenser
3.5 / 5

48

Total reviews

63%

Would order again
Worth the Money

Matt Carra

Took a little time to get use to using it but once I did it saves so much time when applying lots of stickers to items.

Great for Shipping

Alan Vouk

reliable - rarely stops working. a little challenging to setup initially - but look for videos and then it should be easier.

What was I doing with my life?!

Ava J's Cupcakes

Game changer. Easy set up. Easy use.

Better then expected.

Mr. Fancy Pants

Hi ease of use very straight forward and reliable. If you deal with a lot of sticker or labels get you one of these. We ordered 2 more after getting the first one.

Sticker Mule at AWESOME ASS ACRES

Sharon Anderson

A few weeks ago I discovered this company... "Sticker Mule"! Because of their name I contacted them...letting them know about our farm...AWESOME ASS ACRES and my farm store...MAGICAL MULE MERCANTILE! I also included a pic of my spotted boy...of course he's hard to ignore! Today I received my very own label dispenser along with a roll of custom labels!! I'm sooo excited to start using it in...
Frequently asked questions
It supports roll labels up to 114 mm x 114 mm with a maximum roll diameter of 135 mm, a maximum roll width of 140 mm, and a maximum weight of 4.4 lbs.

Before turning on the device, make sure that the roll is correctly loaded in the machine by following the quick start guide.

Automatic mode advances your roll automatically when a label is peeled. To activate automatic mode, press the feed button for more than 2 seconds.

The label dispenser is 13.4"L x 12.4"W x 11.8"H. (340 x 315 x 300mm)

The label dispenser is covered by a full 2 year warranty that covers the repair or replacement of faulty parts.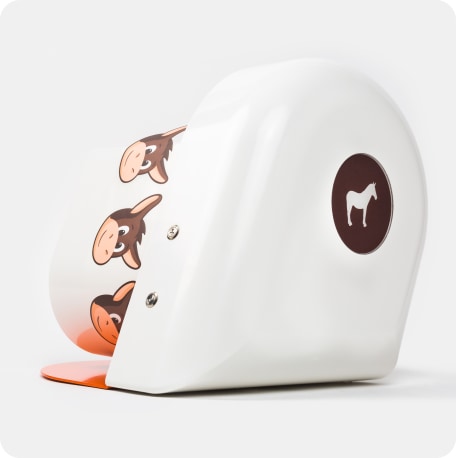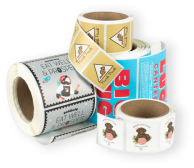 Simple, automatic label dispensing.
Improve your operations efficiency today.