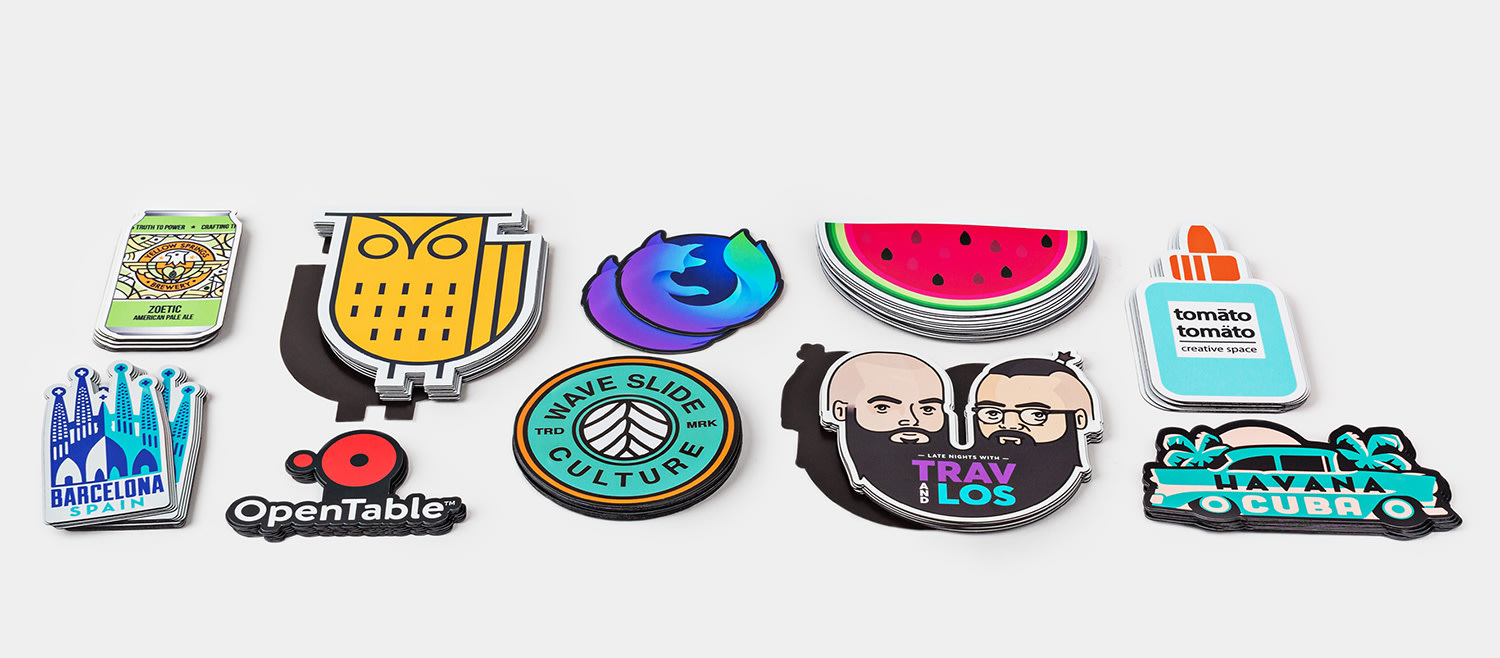 Ímãs personalizados
Crie ímãs personalizados em qualquer formato para promover sua empresa, escola ou evento. Perfeitos para serem usados em carros, geladeiras e muito mais.
Frete grátis em 4 dias
Obtenha ímãs personalizados rapidamente com tempo de processamento de 4 dias e frete grátis.
Receba uma prova online
Veja sua prova logo após a finalização da compra e solicite alterações até ficar satisfeito.
Descontos para vários designs
Faça pedido de vários designs para receber um desconto para vários designs. Pedidos maiores = descontos maiores.
Atração potente para os seus designs.
Faça upload do seu logotipo ou foto e criaremos um ímã personalizado que chama a atenção. Nosso processo exclusivo oferece a melhor qualidade de impressão e precisão de corte para seus ímãs personalizados. Além disso, nosso processo de aprovação de prova permite que você trabalhe diretamente conosco para garantir que os ímãs fiquem exatamente como você quer.
Magnetic appeal for your brand
From fridge to car, custom magnets make a lasting impression on anyone who sees them. Use custom magnets as a giveaway at an exhibition, a decoration on your refrigerator, or an advertisement on your car. Whether you use them for promotion or fun, custom magnets from Sticker Mule always turn out exactly the way you design them - and are always delivered with fast, free shipping.
Avaliações de ímãs personalizados
4.8 / 5

6 183

Total de avaliações

95%

Gostaria de refazer o pedido
custom magnets

Tom Flynn

What can I say. The magnets were greatquality and the printing was perfect. Thank you.

Fantastic magnets!

Dana

I have ordered magnets from Sticker Mule many times, they are always fantastic! Nice thickness, beautiful colors, I have several on my fridge! I continue to order from SM because I want the best quality for my products.

Excellent

juan guevara

Love it Like it Precise On time

Service

Teena Marie Packer

The fastest service ever!!!

Custom magnets review

Ian Ramirez

I have never done this before and I must admit that I didn't expect such excellent quality, I will surely order again.

Love Em'

Leo Daignault

I kept making mistakes on my orders, turns out I had signed up on two different emails and was ordering from two different accounts, it got super confusing. I emailed customer service and stickemule was prompt, patient, and very helpful all the way through getting my order right. (Nina) They were even so kind as to give me a big fat $Credit to my account for MY mistake. A class act! and first rate...

PERFECTION

Melissa Hassler

I love these magnets. They were cut perfectly.

Love these magnets!

Dana Johnson

Great quality and got this order to me quickly!!

Very happy with magnets

Michelle Anderson

Purchased the magnets for the first time and was very happy with how they turned out.

Too dark

Nancy Wright

The background is much darker and you can hardly see the text.
Relacionado com ímãs personalizados