Custom sticker deals are heading to Denver!
Sticker Mule द्वारा इस को पोस्ट किया गया
Have you seen the RTD light and commuter trains in Denver lately? They've got a new wrap and it's all thanks to our custom sticker 10 for $1 deals!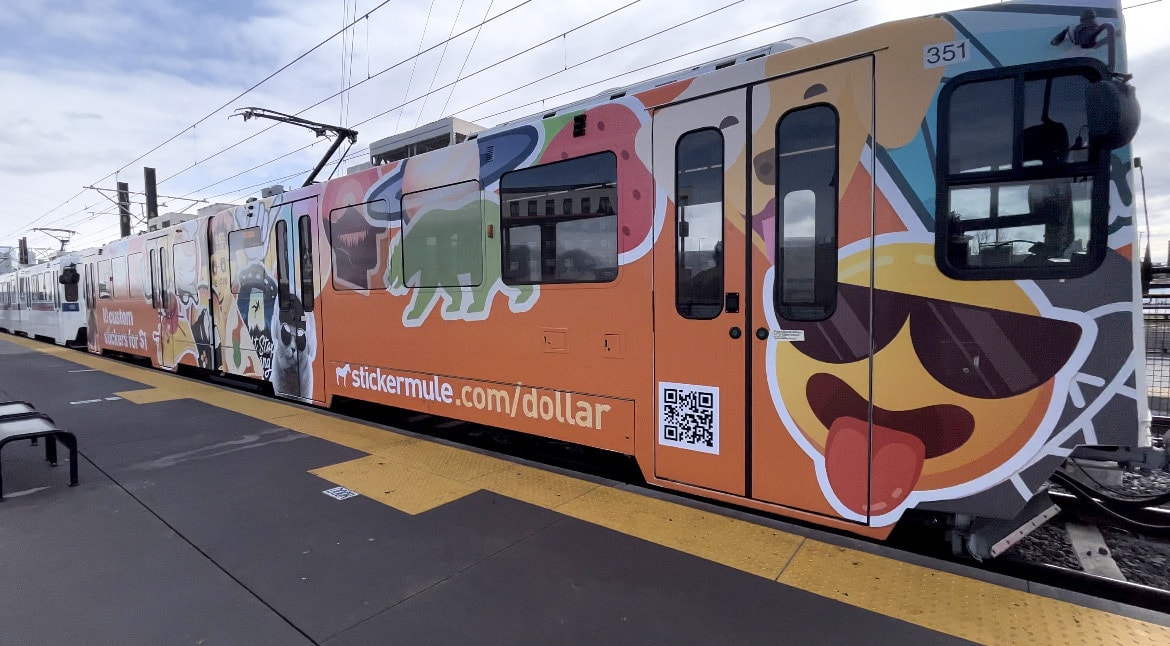 Sticker Mule is thrilled to announce a brand new marketing campaign in Denver that is set to take the city by storm. We are launching a comprehensive marketing campaign that will use TV, radio, and web commercials to advertise our custom sticker deals, including the popular 10 for $1 custom sticker deal.
As a company dedicated to being the leader in printing stickers online, we are always looking for new ways to reach our customers and show them the value of our products. And that's what we think our exciting new marketing campaign in Denver will do, showcasing the benefits of our custom stickers and helping spread the word about the incredible deals at Sticker Mule.
At the heart of our marketing campaign is the 10-for-$1 custom sticker deal, which has been a huge hit with customers in the past. This offer gives customers the opportunity to order 10 custom stickers for just $1 — an affordable and convenient way to add some personality and style to products or personal belongings. Whether you're a business owner looking to promote your brand or an individual looking to add some flair to your laptop or water bottle, this deal is the perfect way to get started.
To get the word out about this amazing offer, we'll be using a variety of marketing channels, including TV, radio, and web commercials. But that's not all - we're taking our marketing efforts to the next level by wrapping RTD trains with our advertising!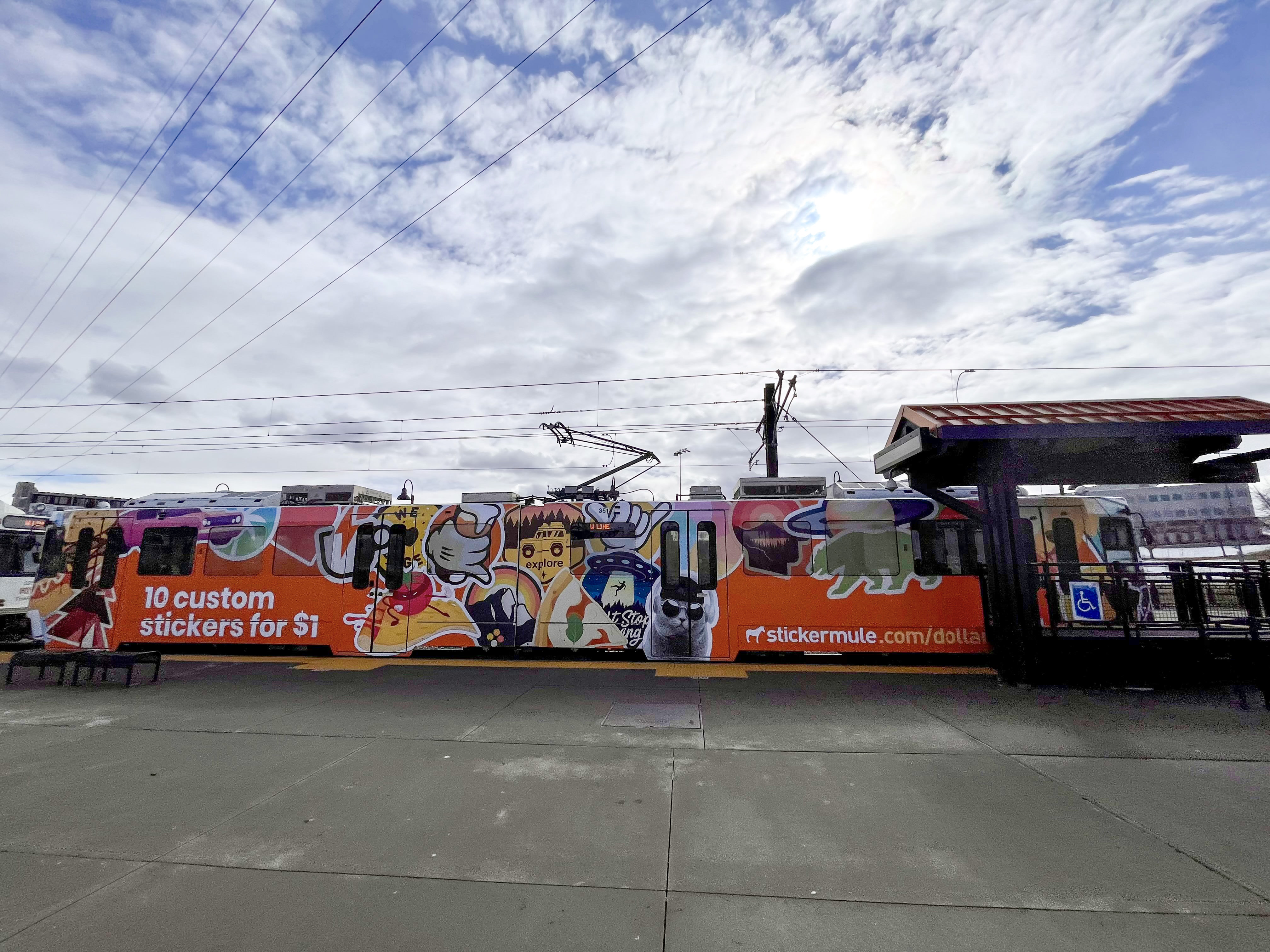 This should be a good way to reach people who are commuting in and around Denver, and we're confident it'll be a huge success. Besides showcasing current offers, the train wrap tells you at a glance what our company is all about by showing our unique orange color branding with cute & funny stickers on top.
Our hope is when you see it, you'll think it's time you joined in on the fun! With 10 for $1 custom stickers, you can try what it's like to customize your products or personal belongings for a minimal cost. Visit Sticker Mule now and discover the joy of personalizing your life.