10 cool ways to use custom lapel pins
Geplaatst door Sticker Mule op
Some people I know swear custom lapel pins are a perfect, if unconventional, marketing tool — a nifty way to showcase events, increase recognition, and just get your brand out and about with a refreshing mix of elegance and good old shameless marketing.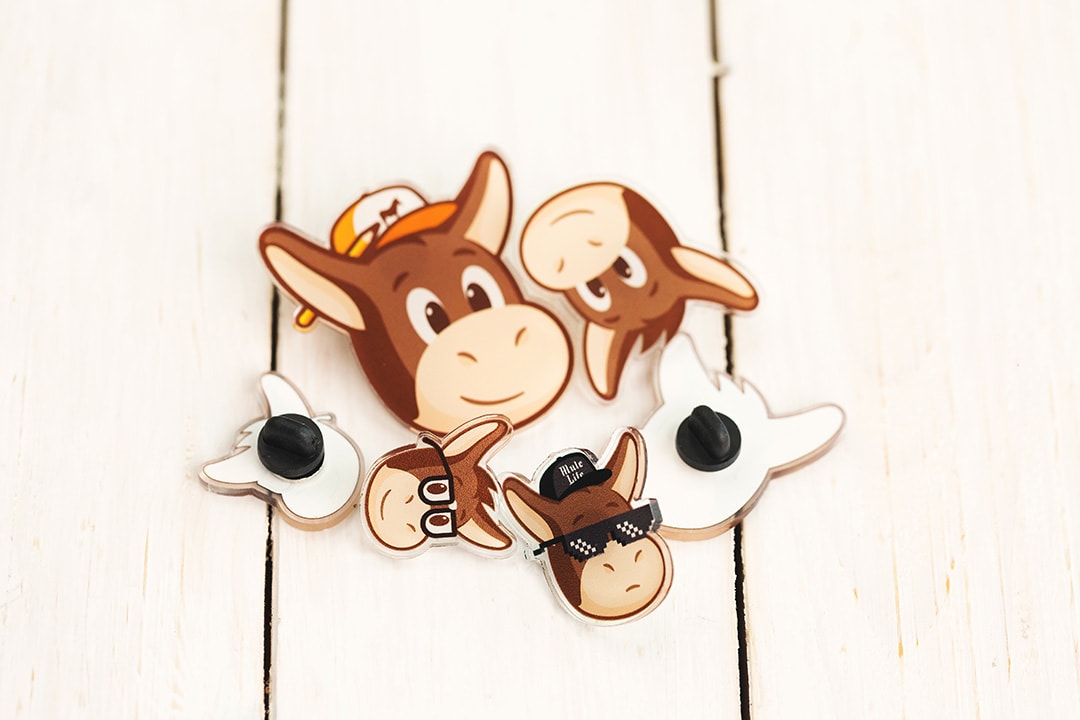 And seeing as pins — or, as boomers may prefer, brooches — are making a comeback, we thought we'd go over a few uses for them. So, without further ado, here are 10 of the best use cases for custom lapel pins.
Brand promotion
Pins are great for your marketing packs, as package inserts, and simply as a little extra tool for your publicity repertoire. You can create custom lapel pins with your logo or mascot to build loyalty and reward employees or customers, who will in turn serve as vectors for raising your brand awareness. A nice win-win.
And remember: make them neat enough and you'll have people literally pin-ing for them!
Fundraising
It's not unheard of for nonprofits and charitable organizations to sell custom lapel pins as a way to raise funds and awareness. Organizations and political movements have used pins as the instrument for campaigns for generations, as further evidenced by the previous year's State of the Union address.
Corporate events
Custom lapel pins are sometimes given away at conferences, trade shows, or networking events. This helps keep your brand in people's minds and can be the pretext for some pretty neat creations. Just check out this gauntlet pin from the 2018 San Diego Comic Con. If that ain't cool, what is?
Commemorative purposes
Big milestone for your business? Whether for your company's anniversary, a key product launch, or the retirement of a beloved team member, custom lapel pins can be a special way to honor special moments, fostering pride, unity, and identity within your company.
Awards and recognition
Use custom lapel pins to reward employees for their hard work, dedication, and achievements — in fact, you could do worse than integrate this type of reward into your company culture. 
For non-profits, too, lapel pins are a thoughtful way to show how much you appreciate the time and effort of volunteers and donors. And yes, not even the humble pin escapes becoming an object of controversy as to whether or not it's a proper way to say thank you. That's the 21st century for you.
Sports teams
Proud of your team? Puff your chest out and flaunt that pin! Pins can be designed to represent team logos, mascots, or special events. They're a nice way to celebrate the team spirit and camaraderie that bond players, coaches, and fans around a single entity.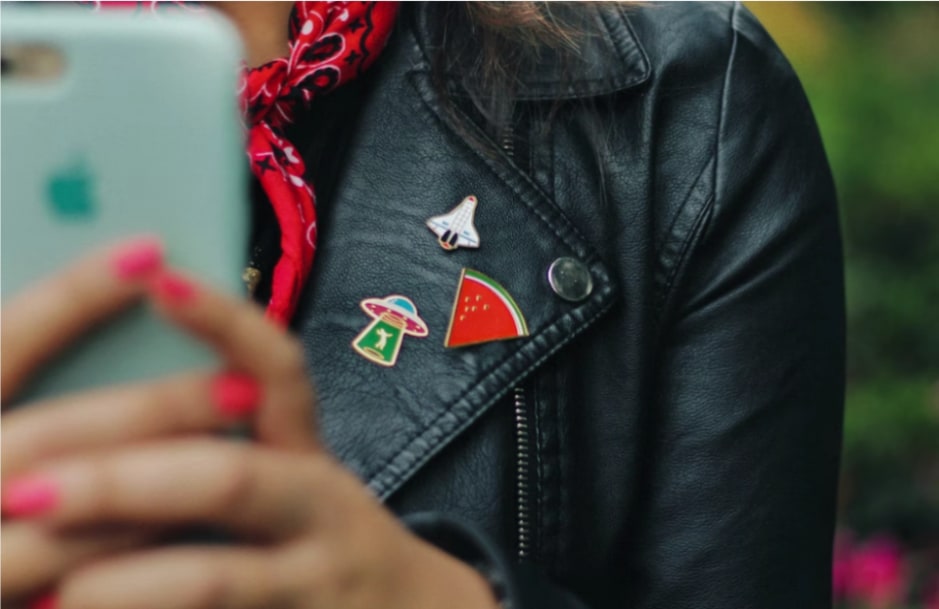 Clubs and associations
You don't need to be a freemason with an All-Seeing Eye medallion to want a better way of displaying your affiliations. Custom lapel pins (or, again, brooches!) have been a traditional way for members of clubs, societies, and professional organizations to identify each other and showcase their membership.
Collectibles
Of course! Ultimately, custom lapel pins are simply cool little objects to have, and many people love collecting and trading them. For some, they're a hobby in itself, for others they're part of a larger (and expensive-r) addiction, and for other people they're simply a nice little touristy souvenir to take home from trips around the world.
Social and political causes
This is no doubt a classic use for custom lapel pins: expressing support for your pet social or political causes. But while wearing candidate buttons on your lapel was already done way back in the day, it was not until the rise of online shopping and the increase in the popularity of memorabilia shops that buttons went into high demand. 
Nowadays, nothing's easier than creating your own custom button for just about any cause close to your heart. You can do it yourself online — check out our custom buttons page as a nice place to start.
Personalized gifts
I don't know about you, but for me getting a personalized lapel pin as a small gift from a friend is particularly heartwarming. (And it's only happened the one time, so please remember me with your next batch.) 
If you're planning on giving custom lapel pins as a gift, well… there's no lack of design ideas out there. Incorporate a person's name (or face), initials, a special message, a symbol, or even a classic movie scene for a unique and certainly memorable birthday, anniversary, or graduation gift.
And there you have it
Pins are so much fun that some people literally go to health-damaging lengths to wear and flaunt them. And while we definitely don't recommend adding 80 pounds' worth of pins to your daily garments, the humble pin can be an exquisite — and highly effective — extra touch to your marketing game.
So there you have it, Sticker Mule's top ten custom lapel pin use cases. And those are just off the top of our collective Mule head — we're sure they'll be just the beginning of your pin-tastic acrylic adventures!