How to make custom photo buttons
Geplaatst door Sticker Mule op
Have you ever wondered how to transform your favorite photos into wearable art? Look no further, because Sticker Mule has the answer: personalized photo buttons! These trendy photo button pins can be a great way to showcase your favorite memories, promote your brand, or even spread a message.

Creating your personalized photo buttons
Making buttons with pictures has never been easier thanks to Sticker Mule's streamlined process. From the comfort of your home, you can design and order your custom photo buttons in minutes. Here's how:
Choose the size and quantity of your buttons.
Upload your photo or design. Don't worry, we accept a wide range of file formats.
Review the proof sent by our team. We won't print until you're 100% satisfied with the design.
Once approved, we'll start the production process, aiming to ship within just a few days.
With Sticker Mule, your imagination is the limit. Our free online design tool allows you to create circular designs just the way you want them.
Why choose customized photo buttons?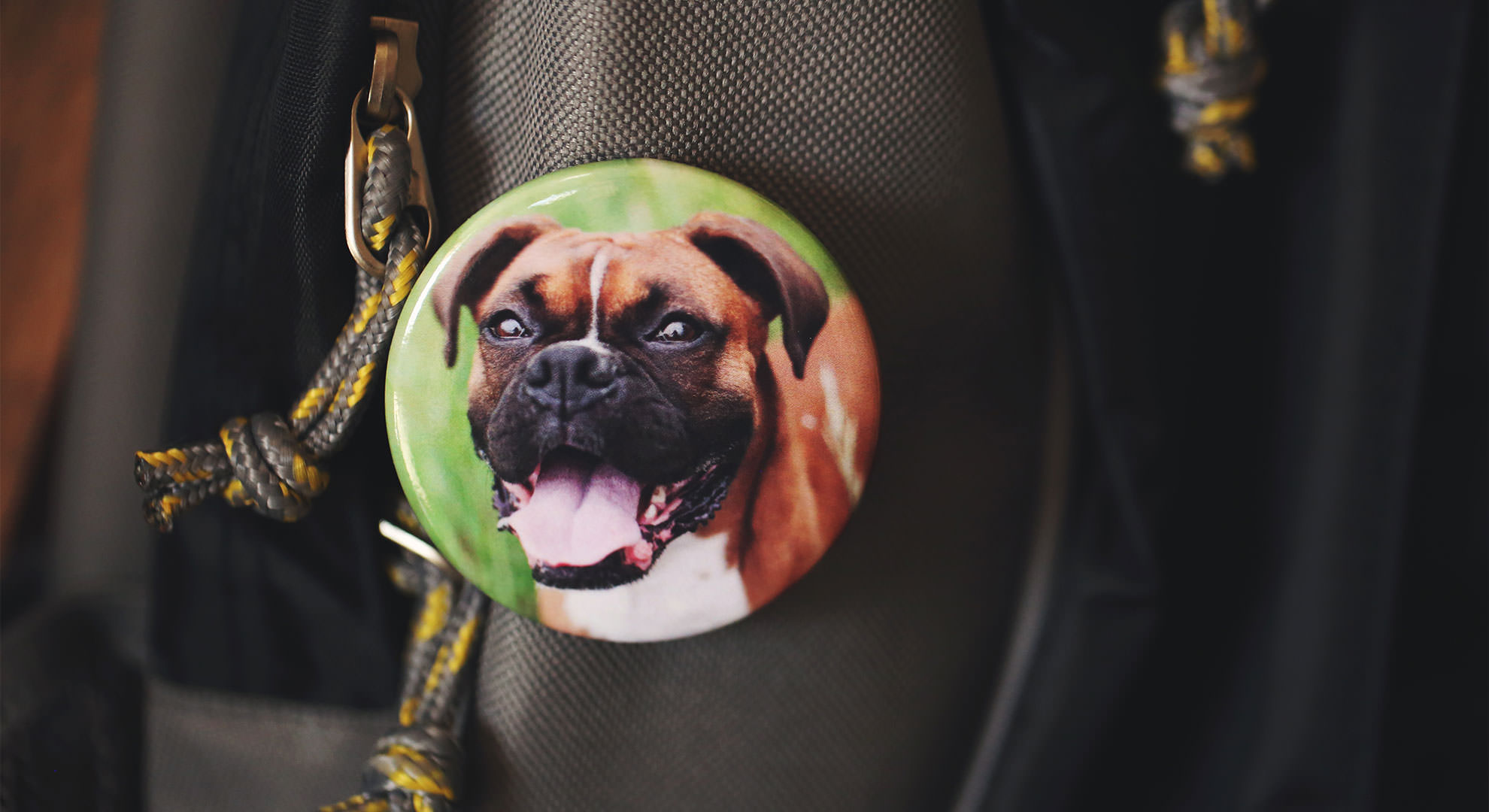 Photo pin buttons serve as a unique way to preserve and share memories. Unlike a traditional photo frame, a button pin can travel with you wherever you go. Custom photo buttons are also an excellent promotional tool for businesses, artists, bands, and non-profit organizations.
Unique buttons even recently helped the internet reunite a long-lost jacket with its original owner just by the buttons it had on it!
Top-notch durability
At Sticker Mule, we guarantee durable and vibrant personalized buttons with photos. We use only the finest materials and printing technology, ensuring your custom photo buttons withstand the test of time.
A world of possibilities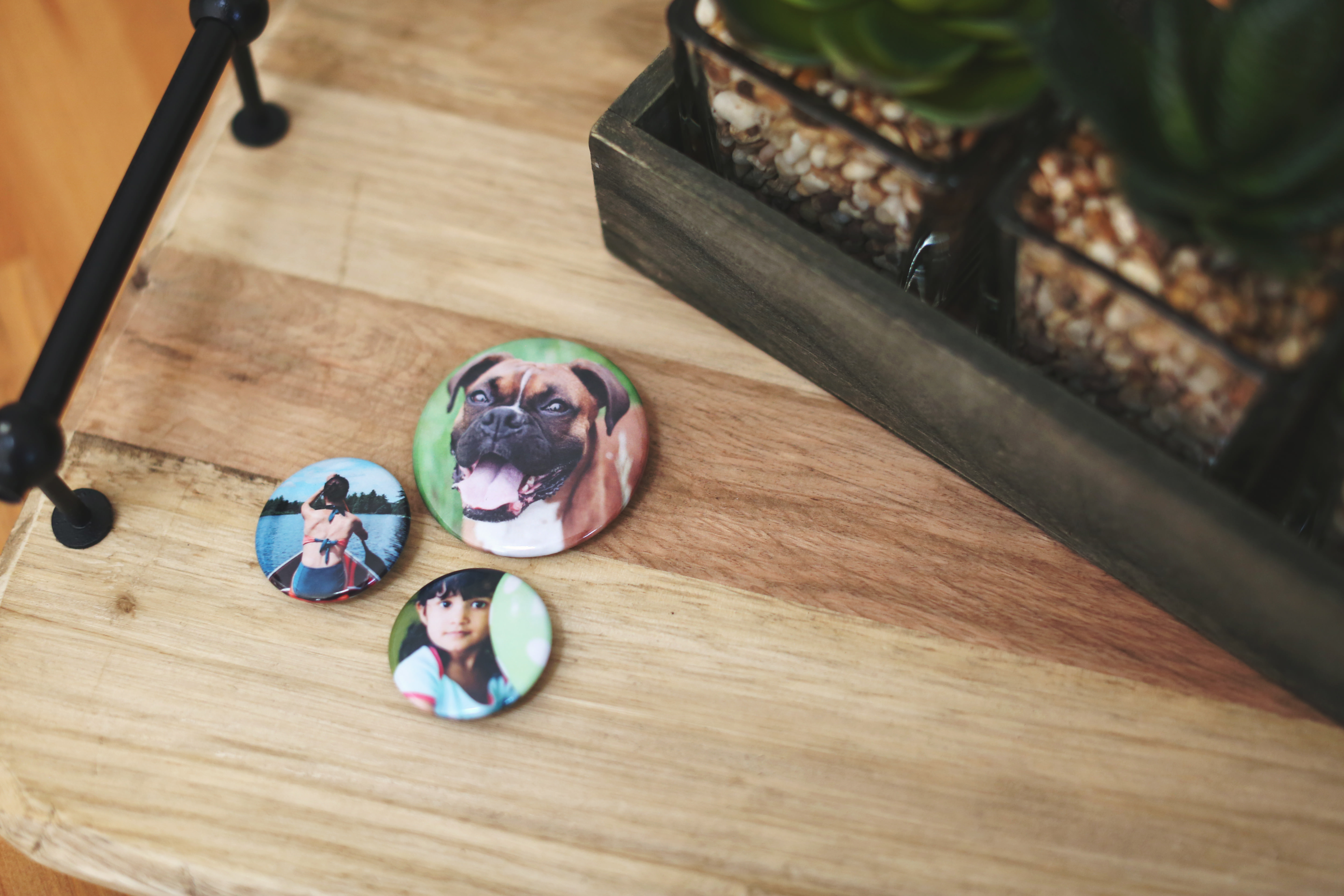 Customized photo buttons are versatile, and perfect for various occasions. Whether for a wedding, corporate event, charity run, or just for fun, personalized photo buttons always add a unique touch.
Sticker Mule is here to make your journey of creating customized photo buttons an exciting and rewarding experience. So why wait? Dive into the world of personalized photo buttons today!