Introducing custom buttons
Geplaatst door Dave Traver op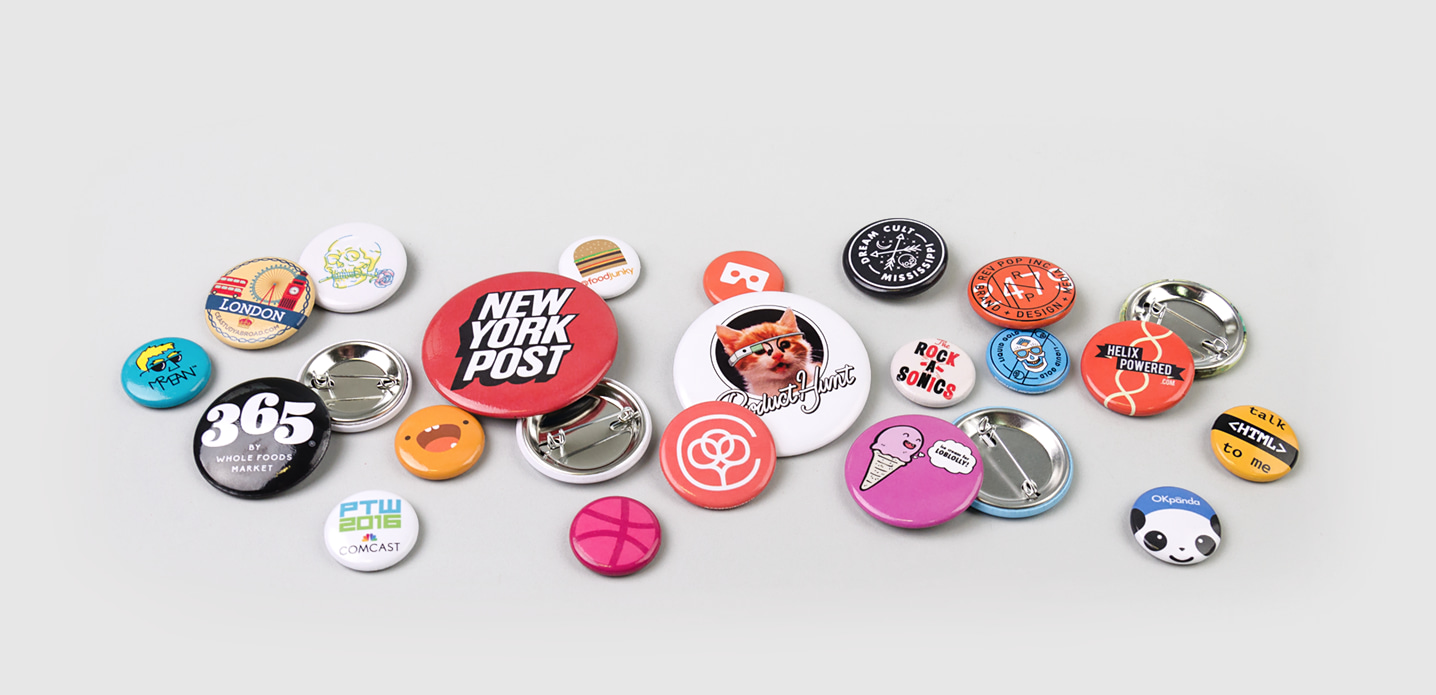 We recently added custom buttons to Sticker Mule. We merged Button Frog into Sticker Mule to make it easier for our customers to use one site to checkout with multiple items in their cart while offering the same great product and turnaround.
Since launching Button Frog in April 2015, we have had a 4.9/5 review rating with 100% of customers saying they would order again. Custom buttons were the top rated product on Product Hunt when they launched and quickly gained a following. Within a few months, we added three additional button sizes and allowed orders of 3,000+ units.
We are thrilled to share that custom buttons on Sticker Mule are identical to those made by Button Frog.
Circle buttons are available in four sizes: 1", 1.25", 1.5" and 2.25". Every order receives same day free proofing, 4 day turnaround and free shipping.
Customers can also take advantage of our multiple item discount when they add buttons, stickers, magnets, and labels to their cart at the same time.