Custom stand up pouches are here to help you stand out!
Posted by Sticker Mule on
At Sticker Mule, we're constantly developing new and exciting products to help you customize your business as well as your day-to-day life. Now, meet the latest addition to our custom packaging product line: custom stand up pouches!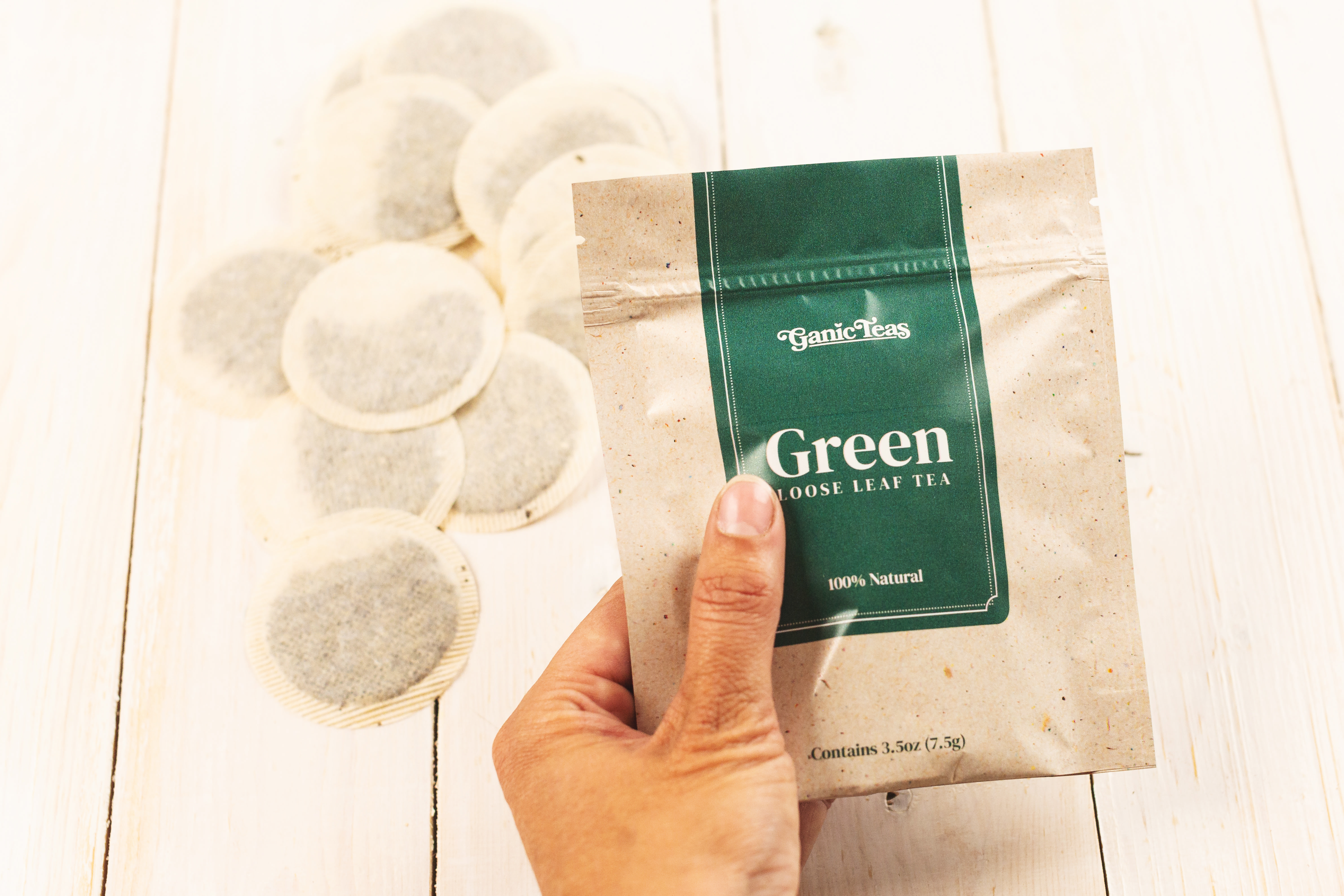 The rise of custom packaging
E-commerce sales have been on a steep ride for the past several years, bringing big changes in the way both businesses and consumers approach packaging.
Now it's all about custom packaging.
You know how it is — they say you never get a second chance to make a first impression. And when your buyer's first physical impression of your product is picking it up in the mail (as opposed to handling it in a brick-and-mortar store), it pays to go that extra mile and deliver the goods in style.
It's simple, really: quality custom packaging equals a better customer experience and helps drive brand recognition and client retention — studies have shown that as many as 72% of consumers are influenced by the product's packaging.
Would you miss a perfect opportunity to feature your logo, brand colors, or company slogan as you ship and deliver your products?
One look at some of the world's most renowned brands is enough to drive home the point. From the iconic iPhone packaging to the colorful McDonald's Happy Meal box and the memorably spartan Amazon logoed wrappings, the value of a branded experience is not lost on companies playing the big game.
Introducing Sticker Mule's custom printed stand up pouches
Sticker Mule's custom-printed stand-up pouches are the perfect way to deliver food products—anything from nut mixes to tea leaves, coffee beans, or what have you.
Also, yes, they're FDA-approved — and customer-approved! After all, who doesn't love the practicality of a reusable, resealable, zip-lock pouch?
But foodstuff is just one of their many applications. Stand up pouches are incredibly versatile, and are quickly becoming indispensable for a slew of different industries: they're used for personal care and cosmetic items, small electronic accessories, and pharmaceuticals, to mention just a few use cases.
Our custom stand up pouches are a simple, reliable, and user-friendly way to package your products.
Made of sturdy polyethylene material, they are easily heat-sealed and provide perfect impermeability, keeping out moisture and any foreign substances. Once opened, they keep their contents fresh thanks to the resealable zip closure.
On top of being a great way to store foodstuff or other items (thanks to the bottom gusset keeping them upright), our standup pouches can be easily customized with any design you choose, on both sides. Like our other products, they can be printed in full color and with full bleed — it's all up to your creative choices.
What makes stand up pouches outstanding?
Custom stand up pouches are practical — lightweight, easy to fit anywhere, and perfect for repeated use. They can even be more environmentally friendly, as making them generates fewer greenhouse gas emissions and spends less water than comparable traditional packaging alternatives such as cans or jars.
They increase your brand recognition and improve your customers' unboxing experience with their modern, trendy look. Yes, they stand up and stand out.
In short, stand up pouches hit that sweet spot where convenience and style meet, all while delivering your brand name, along with your products, to your customer's shelves and tables.
It's no wonder, then, that the global stand-up pouch market is projected to reach a massive $20-billion-dollar value by 2026, nearly double its 2018 worth.
Design your own stand up pouch today with Sticker Mule!
Designing your own branded stand up pouches has never been easier, and can be done on our free Studio tool in a few steps:
If you don't have a custom design ready, head over to our stand up pouch templates page and pick one for a starting point.

Customize the template with your text colors, logos, and any other graphics of your choice — the drag-n-drop interface makes it easy to add and tinker with all the elements in your design.

Once you're happy with the results, you can download your design or click on 'Order prints', on the top right corner, to start your order.

Select your desired size. We recommend our smaller 5" x 6" if you're ordering a sample — it's slightly more consumer-friendly than our larger, 7.75" x 10" pouch, and can fit a wide variety of use cases. Here you can also opt to include a punch hole to the stand up pouch.

Click 'Add to cart' and then check out. In 4 hours or less, you'll hear back from us with a proof showing exactly what your stand up pouch will look like once printed. If there's something you'd like to change, you can ask for revisions to the proof for free — we're happy to do them for you and resubmit your proof.
Otherwise, confirm your order and your brand new stand up pouches will soon be on their way to you.
Ready to seal the deal?