It's real. It tastes amazing. It's Mule Sauce.
You may be asking yourself why your favorite printing company just launched your new favorite condiment. Two reasons.
First, we love hot sauce but always struggled to find that perfect, use-on-anything brand. Something with a perfect balance of heat, flavor and consistency. So we made it.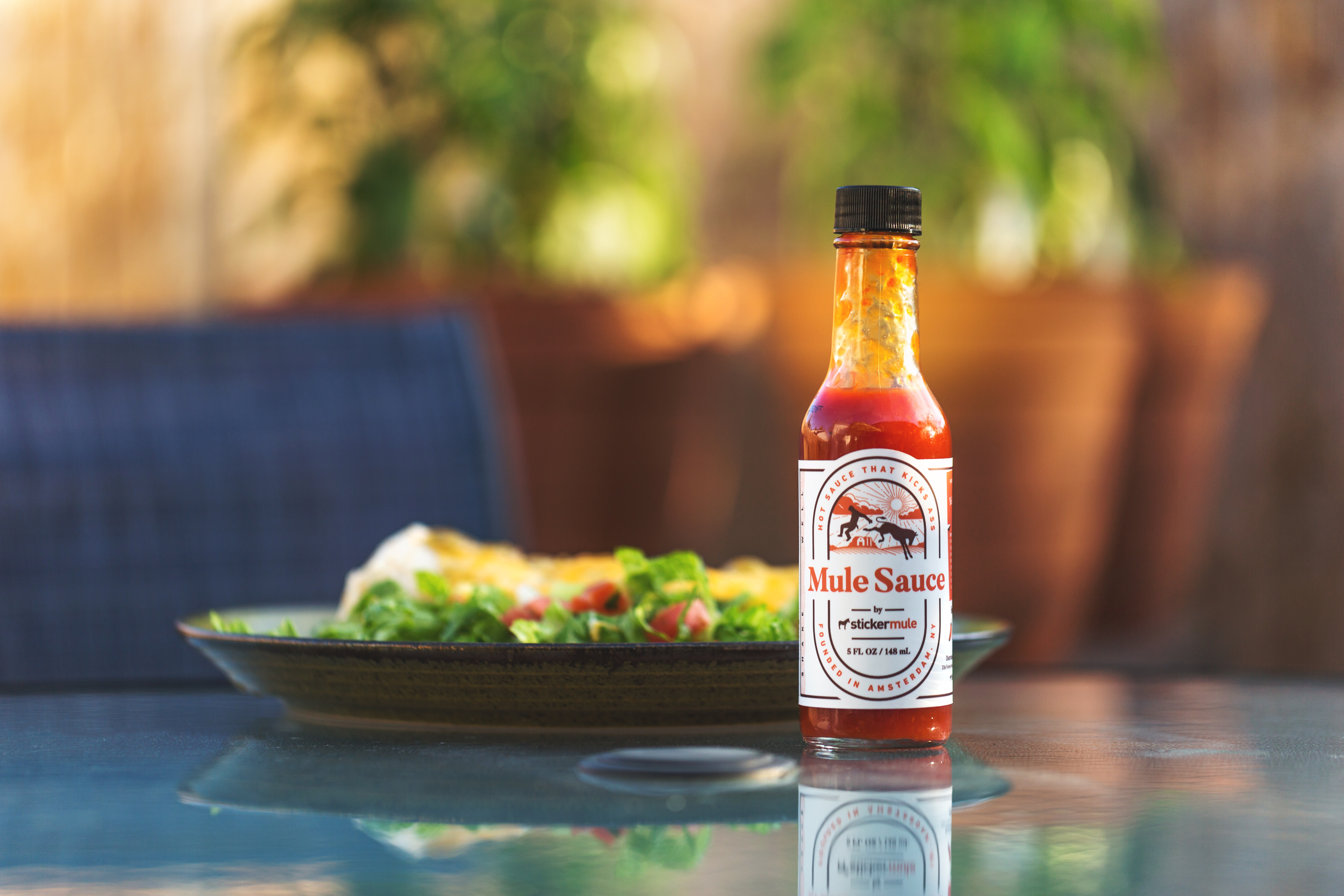 Reason two comes with a story. Last summer, we hosted a local "Free Burger Day" and planned to cook 10,000 free burgers for our hometown of Amsterdam, NY. We knew free burgers would attract a crowd, but we wanted to impress people with an amazing, memorable sauce. We obsessed over the recipe, until eventually, we came up with something that was worthy to be called Mule Sauce.
We never imagined releasing it to the public. But, since then, it's been in high demand, so we pushed forward and made Mule Sauce available for everyone.
Mule Sauce uses high grade chilis, packs a good amount of heat and tastes so good, it goes on everything. Even our most demanding taste testers, the team at Sticker Mule Italy, found themselves addicted.