Introducing circle roll labels
Posted by Dave Traver on
Today, we're introducing circle roll labels, the beginning of a major new undertaking for us at Sticker Mule.
After months of planning, we're excited to announce them and begin the process of becoming the Internet's favorite label printer.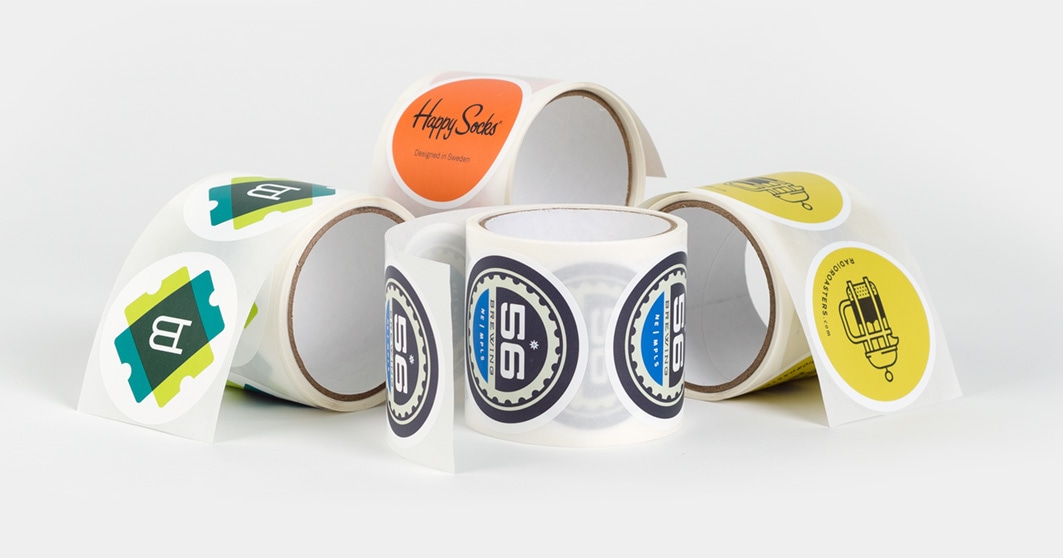 Better roll label quality
It's significantly more complicated to make and sell roll labels than regular stickers. The manufacturing is harder and the product line is more complex.
While there's a lot of variety in the roll label market, our initial aim is to satisfy the needs of the many with the simplest possible product line. That means using the best print method and materials.
Our roll label quality exceeds anything on the market today. We use the latest generation of print technology that's currently unique to Sticker Mule and offer the highest quality materials available to deliver roll labels that are durable, waterproof, and feature a beautiful matte finish.
To keep things simple while we increase production, we're initially only offering custom circle roll labels but more shapes are coming soon. Our roll labels are ideal for packaging. Their design makes them incredibly easy to apply and they cost 10%+ less than stickers due to the slightly thinner material used to make them.
Positive reviews
After doing a limited test on some of our customers that signed up for deal notifications, we've seen positive reviews from customers who are finding it faster and easier to use custom labels in their processes.
I use my stickers as promotional material as well as in my shipping process, so having the super easy roll stickers really speeds up my packing and shipping process. Great product, thanks!"
With minimum print quantities starting at 50 labels per roll, small handmade stores (such as those on Etsy or Shopify) can get the same quality that larger businesses can order in bulk.
Our custom circle roll labels are printed in full color with a matte finish on BOPP material. Each label has a laminate that protects them from moisture making them ideal for beverage and food applications.
Love the roll option! Great color and finish on the stickers. Perfect for use in packaging." Read more...
As with all Sticker Mule custom products, we offer unlimited changes to proofs, fast production and free shipping for roll labels. Although we currently are only producing circle roll labels in 5 sizes, in the coming months, we will offer additional sizes and other shapes.
Want to hear about new products and deals before anybody else?