Upgrade your signage with custom acrylic signs from Sticker Mule!
Posted by Sticker Mule on
Signage has an important place in business, in events, in stores, galleries, and offices. Its main function is to provide indications and to advertise, but more and more it's also being used as part of companies' branding efforts — orienting, while at the same time promoting your brand's visual style. It's at that intersection of utility and design where custom acrylic signs really shine.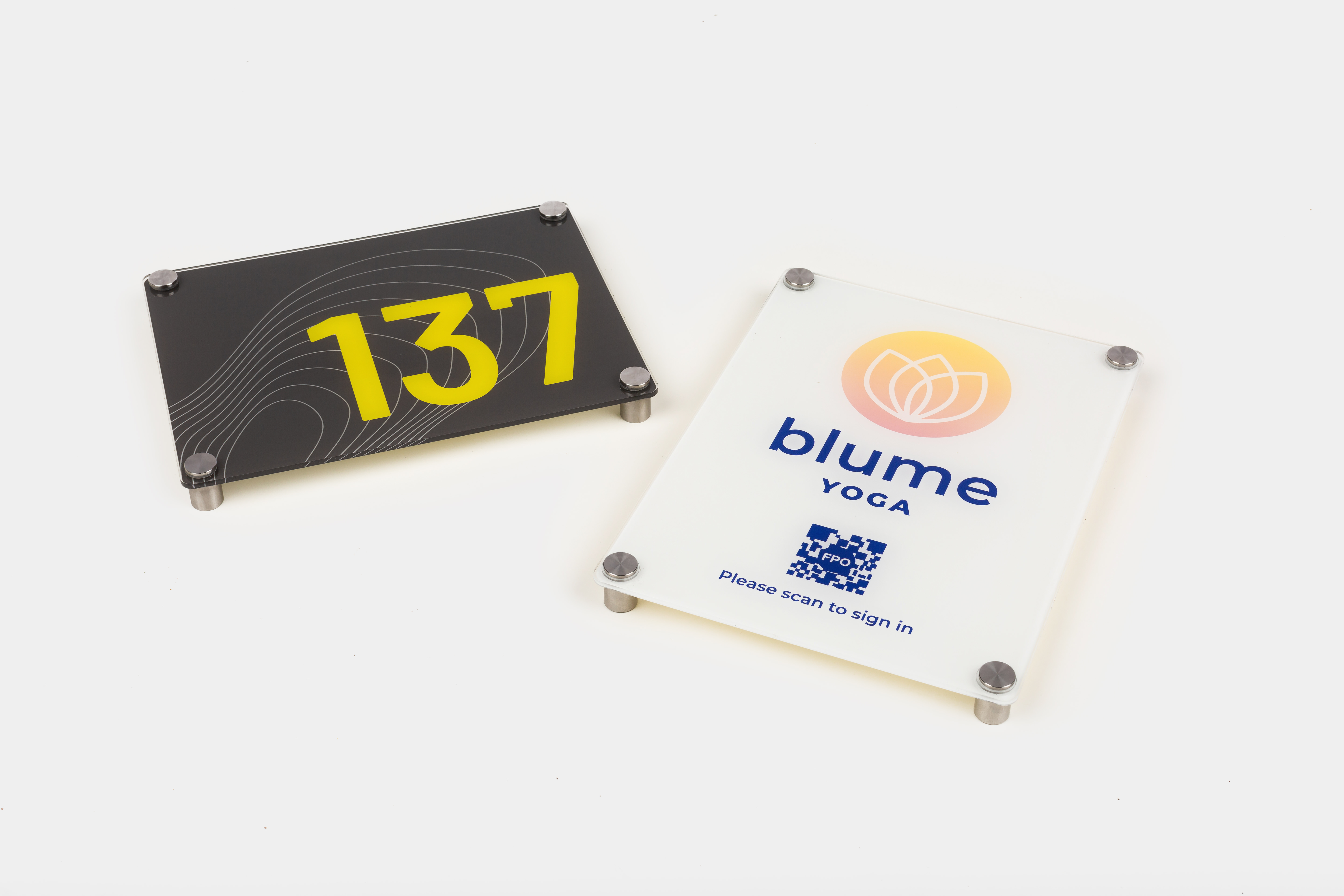 Today, we'll show you how and why you might want to upgrade your signage with custom acrylic signs from Sticker Mule.
First off: Why acrylic signs?
"We need to replace this acrylic sign — it's too old," said no one ever. Acrylic signs are famously durable — but that's just one of their many qualities. Modern look? Check. Professional aesthetic? You got it. Practical installation? Acrylic's your friend.
Acrylic never looks cheap, like plastic. It's sturdier than most glass options, and certainly has a more business-like appeal when contrasted to metal or wood alternatives.
As an added bonus, an acrylic sign makes for a great melee weapon if you ever need to Jason-Bourne your way out of your office. We've all been there, haven't we?
Introducing Sticker Mule's acrylic signs
Sticker Mule's acrylic signs make it easy to display your custom designs on a clear and quality acrylic canvas. Ordering is as easy as entering your desired sizing, uploading your design, and confirming your order.
Alternatively, you can also choose from a range of standard sizes (6″ × 6″, 12″ × 12″, 18″ × 24″, 24″ × 24″, and 36″ × 48″), as well as benefit from our stack of design tools and our seamless proofing process.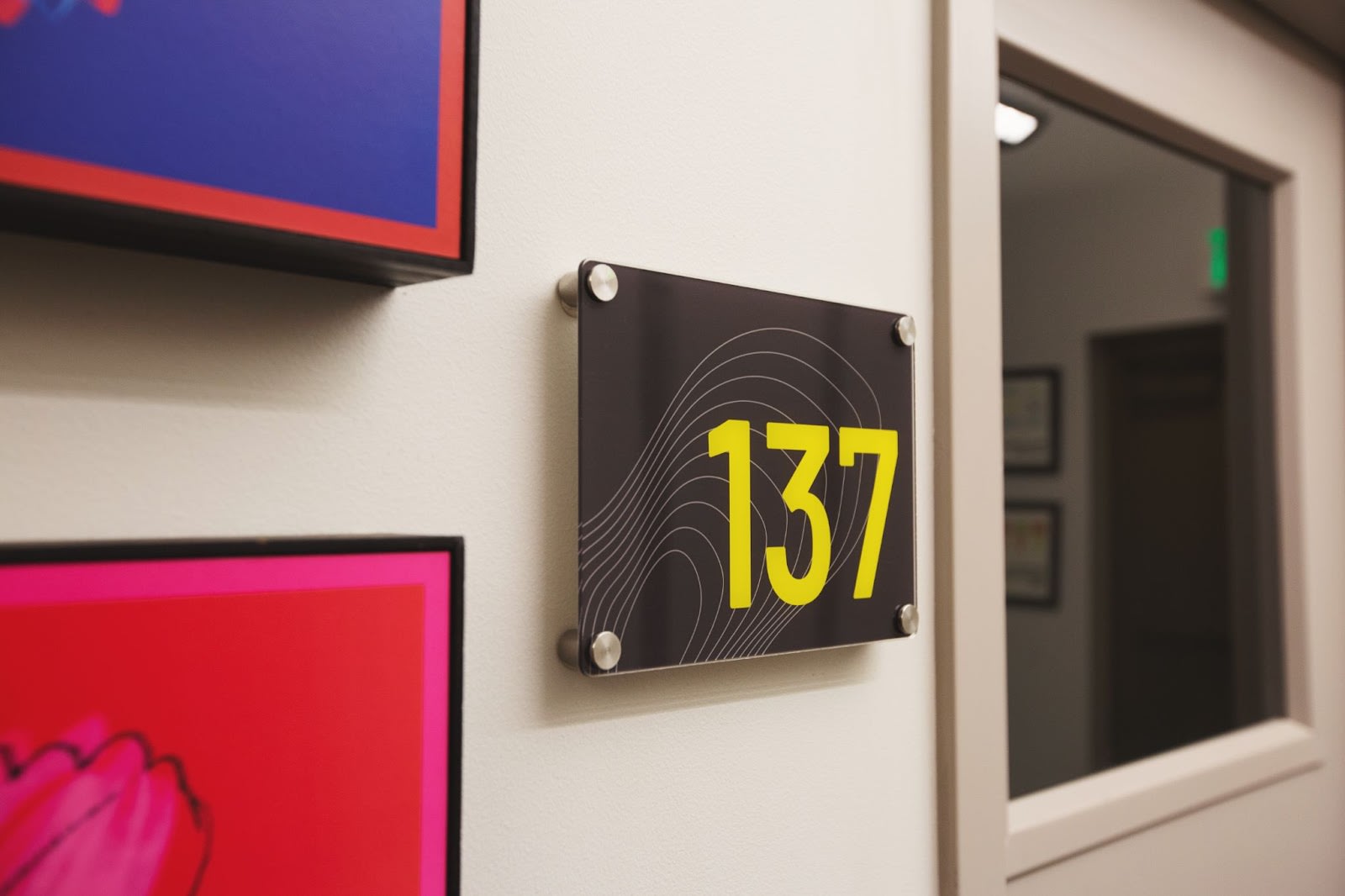 Benefits of choosing Sticker Mule
Quality products and first-rate pricing deals are only part of the reason for Sticker Mule's popularity.
Central to our culture is a devotion to our customers, and that includes super fast and reliable support. We address your questions and provide quick resolutions to any issues that might come up. Our service includes providing an unlimited number of free online proofs before you order and working with you to make sure you get the best version of your product.
Add to that other factors that set us apart from the competition — free worldwide shipping, progressive bulk discounts that can see you save up to 67% on your order, and low-quantity orders starting from just 1 acrylic sign, and you begin to see why people love buying at Sticker Mule.
Acrylic signs are ideal for business owners and event planners
Shaping a consistent and recognizable brand identity is no easy task, but it is an essential one for business owners and event planners to get ahead in a crowded, competitive, and dynamic market.
Key in forming your brand identity is the use of custom merchandise and supplies — and that's where signage can play an important role. Well-placed acrylic signs carrying your brand name, logo, and color themes can go a long way toward familiarizing the public with your brand —and familiarity, as you well know, is half of marketing.
And if we're talking about events — especially more upscale ones, from wedding welcome signs to the schedule for a big product launch day, — there's nothing that conveys confident professionalism and competence quite as much as a well-designed acrylic sign.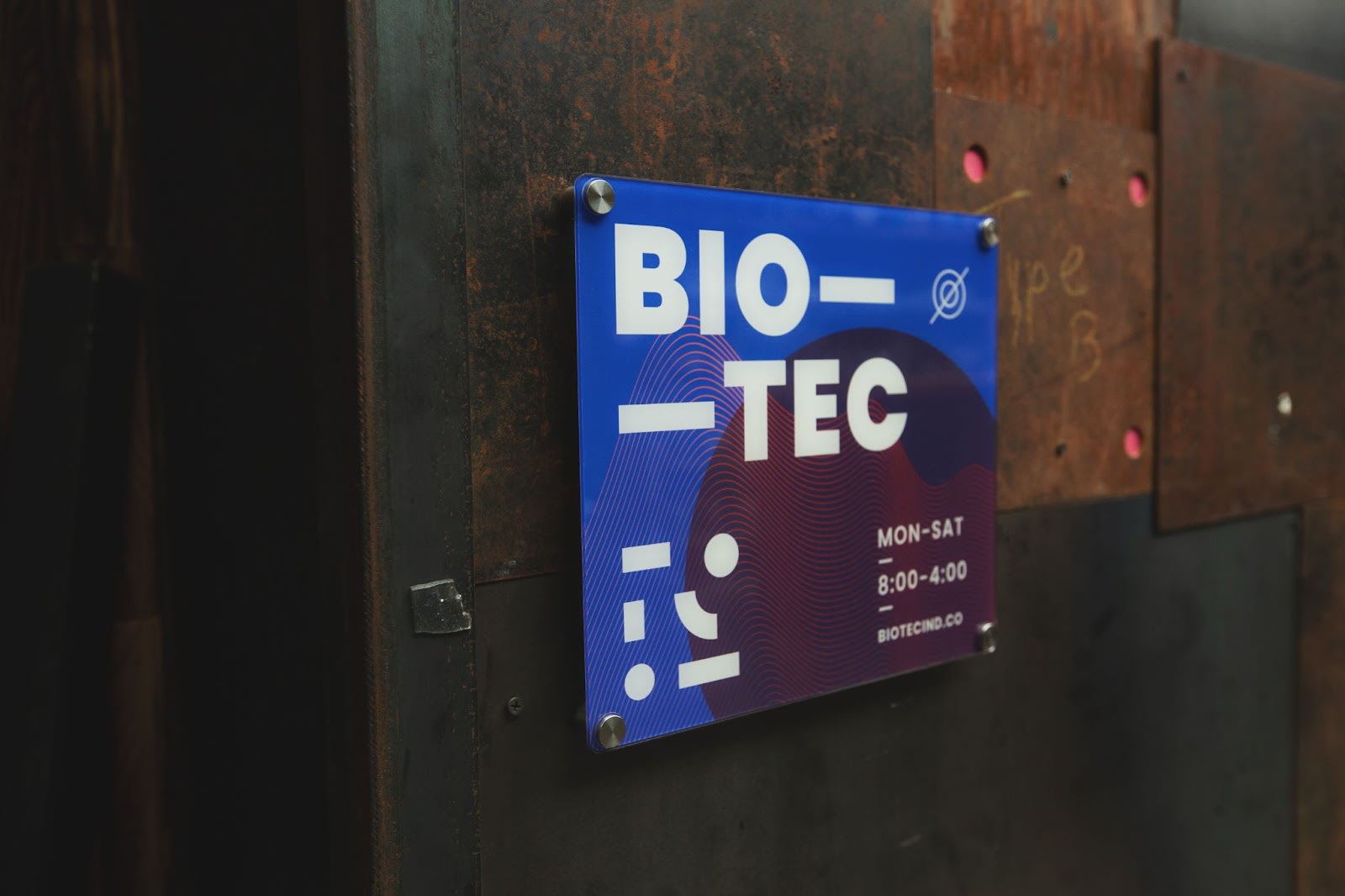 How to order your custom acrylic sign from Sticker Mule
We've said it before: Ordering at Sticker Mule is a breeze. But just in case you don't believe us, here are the steps you can follow to soon be the proud owner of your own custom acrylic sign:
1. Go to our acrylic signs page. Pick quantity and size (either predetermined or your custom specs), then press "Continue".
2. Upload your artwork with a couple clicks (or using the drag-n-drop function).
3. Sit tight. Soon you'll be emailed a proof showing you exactly what your acrylic sign will look like once it's ready.
4. Either request changes to your proof or approve and check out.
And that's it! With production in a few days and free, fast shipping, it won't be long before you're caressing your own acrylic sign and whispering, "My own… my precious!"
Types of acrylic signs
Acrylic signs are naturally versatile and lend themselves to a variety of business uses. Typical acrylic signs include:
Acrylic sign boards: Coming in a variety of sizes, with both single or double-sided printing, acrylic sign boards are easily customizable with logos and graphics, and are a great means of providing information or creating business signage.
Acrylic business signs: These are designed for commercial establishments, and are most often storefront, window, or directional wall signs. They can display your business name, logo, and other info, and are sometimes paired with LED lights for greater visibility.
Acrylic wedding signs: Welcome signs, seating charts, and directions. Acrylic wedding signs bring elegance and clarity to your decor and can be easily personalized with names and wedding details.
Acrylic wall signs: Mount them indoors or outdoors, suspended with standoffs or fixed with hardware. A mix of durable and weather-resistant material with a sleek look and feel, acrylic wall signs can be a simple way to make your work environment look at once more sophisticated and put-together.
Customization options
There's no lack of ways you can customize your acrylic signs. With Sticker Mule, you'll find it easy to play with an infinite number of colors, fonts, sizing, and graphic combinations.
And don't forget: You can make the most of our free acrylic sign templates to easily and speedily create your very own designs.
Upgrade your signage today!
Whether for the office, for your storefront, for your art gallery, beauty salon, or any other establishment you run, you'll find that our custom acrylic signs are a sure way to refine and improve your signage game. So why not try them today?