Can I order blank stickers?
Yes! Blank stickers are a great option for handwritten labels, custom-shaped notes, or fun art projects. Simply upload a blank document, or download and use the one found here, and include instructions that you'd like to leave your stickers blank.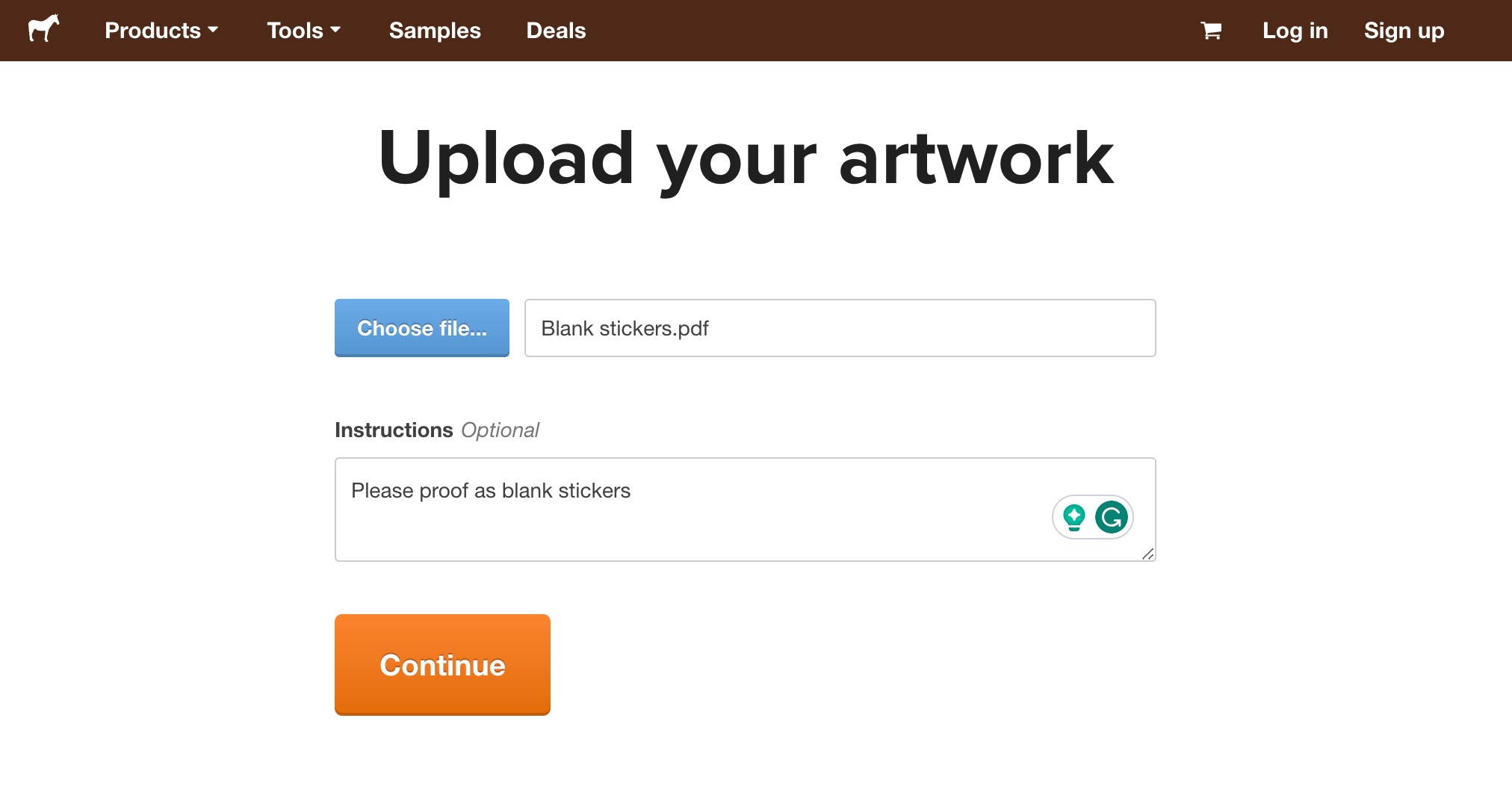 Read more about what inks work best for writing on our stickers.