Can I print in full colour on glitter stickers?
Yes, our glitter stickers are printed in full color. There are no restrictions on the number of colors you can use, and there are no additional fees.
The glitter material will show through the background or border of your design. Using white or black inks where you don't want the glitter to show will help block the intensity of the effect in your printed design.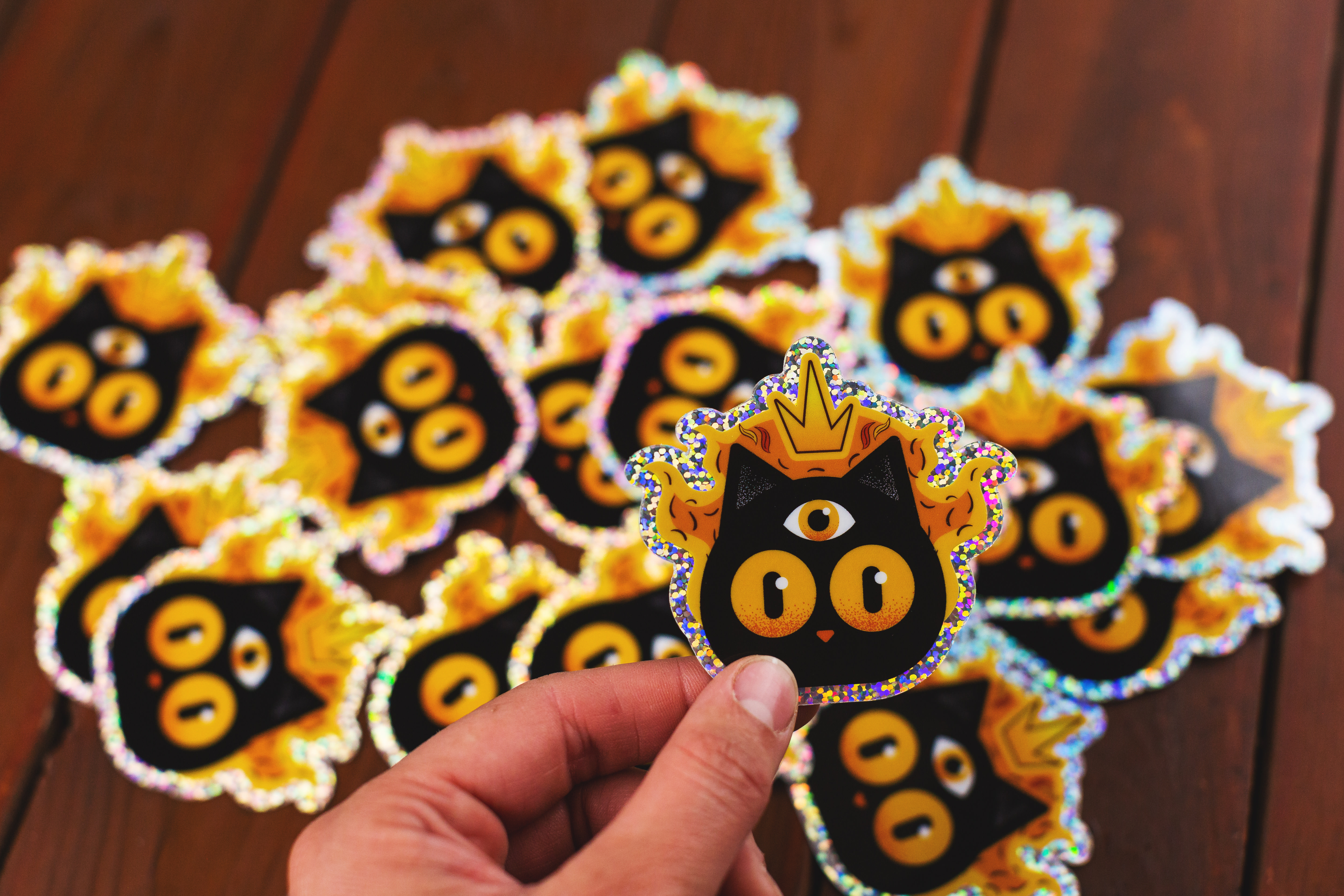 Read more about how the glitter material will appear in your design.