How do I install my acrylic signs?
If you select to include installation holes and hardware with your custom acrylic signs, then your order will include four 6mm stand off bolts, screw plugs, metal holders, and instructions for easy installation and secure mounting.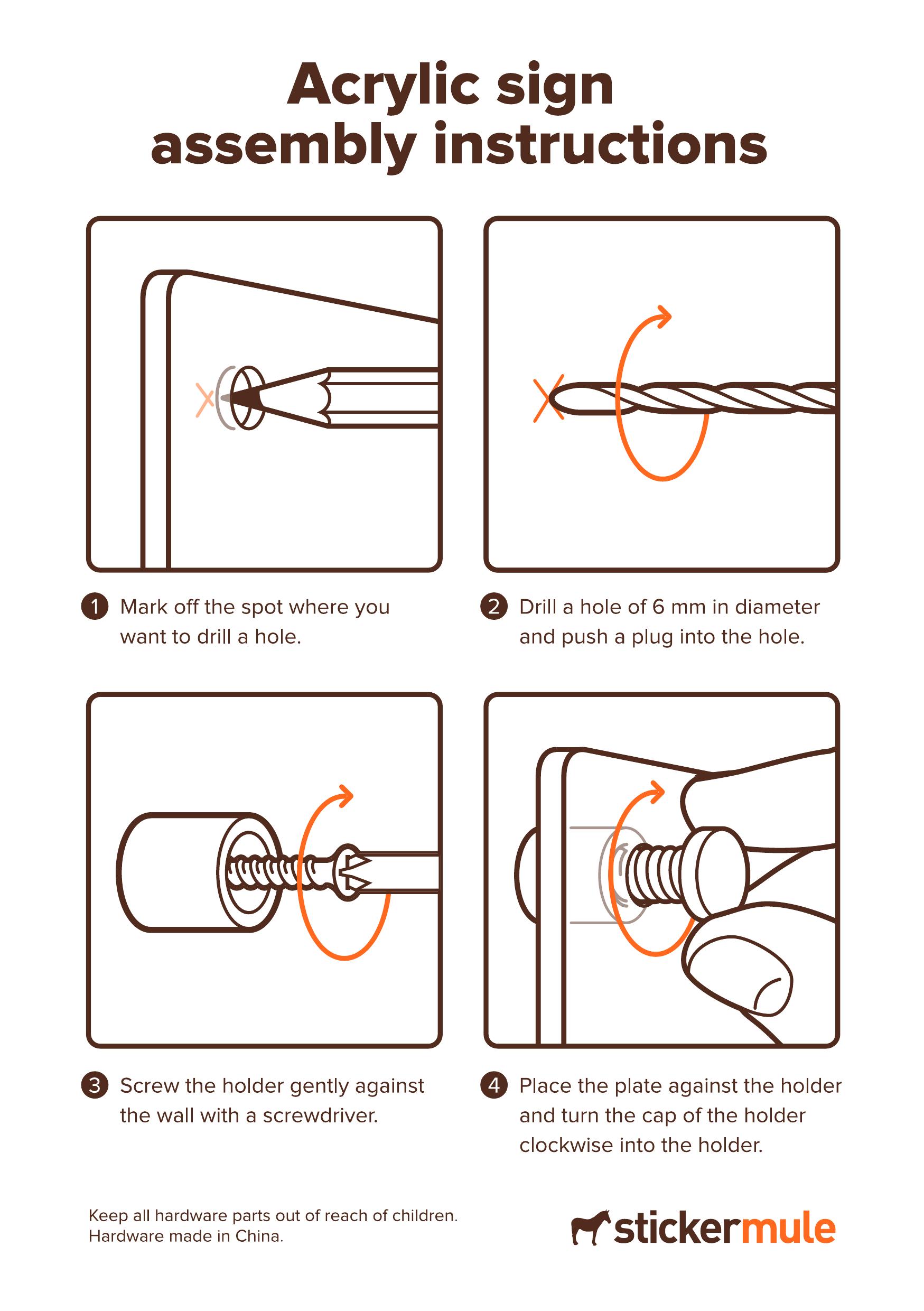 Please note that over tightening the screws may cause the acrylic to crack. We suggested slowly tightening them until they feel snug.