Rim text is information printed on the inside edge of a button. The button material wraps around to the back and leaves room for more text on the pin-side. This is an opportunity to add your URL, company name, or other information.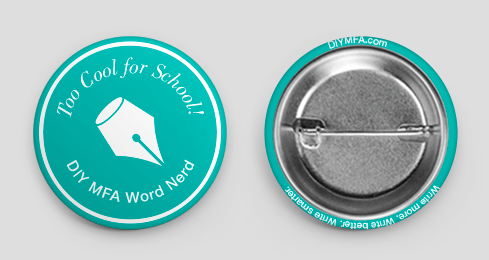 The design on the front is not affected by the information in the back.
Use our button templates to add rim text to your buttons or create your own design.